Lagos is the centre of excellence and with it excellency status comes lots of privileges like having fancy ice cream shops pop up at every turn you take. Ice creams are loved by both the young and old which makes it a thriving business especially during summer and the dry season when all is hot, humid and testing for an average Lagosian. With this knowledge, we bring you the best ice cream shops in Lagos to help you through these months.
Best Ice Cream Shops in Lagos
Ice Cream Factory
Ice cream factory is a world-class factory, fashioned after the famous Willi Wonka chocolate factory where everywhere in the ice cream shop speaks of sweetening. This is a budget ice cream shop when you order for scoops in a moderate to the small cone. The cookie dough ice cream which is one of their freshly made creations can make you bankrupt on the spot just relishing the taste.
RELATED: Places to Kayak in Lagos 
Opening hours: 11 am – 10 am daily
Address: Admiralty Way (E), Lekki, Lagos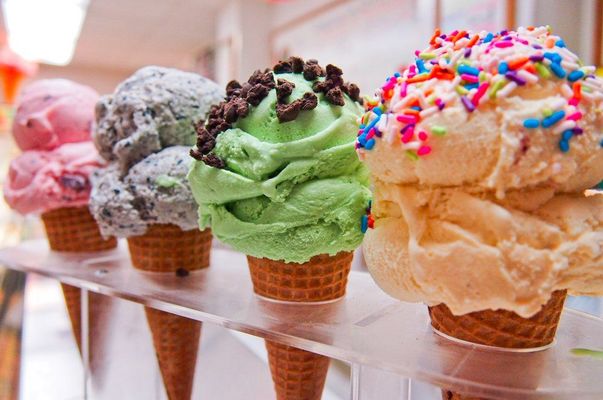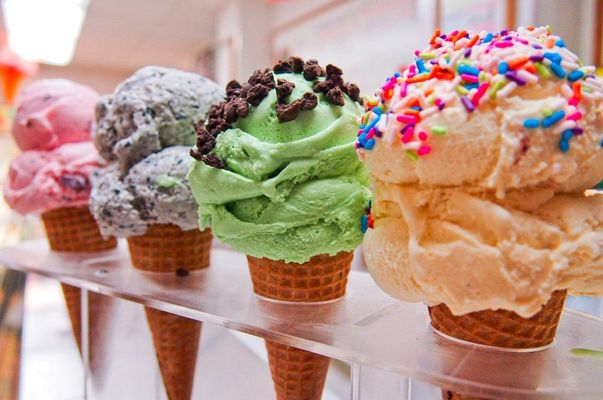 Hans and Rene Gelateria
With the glowing reviews about Hans and Rene by their loyal customers, the likes of Cassie Davies is good enough to make you patronize even if its once. Hans and Rene's Gelateria have added some African themed flavours to their ice cream varieties which makes it perfect for people wanting to try something different from the regular ones available.
Opening hours: 10 am – 9 pm daily
Address: Radisson Blu Anchorage Hotel, 1A Ozumba Mbadiwe, Victoria Island Lagos
Palms Shopping Centre Oniru Estate, Lagos
Ikeja City Mall (ICM), Lagos
Filmhouse IMAX Dr. Miuz Banire Street, Lekki, Lagos.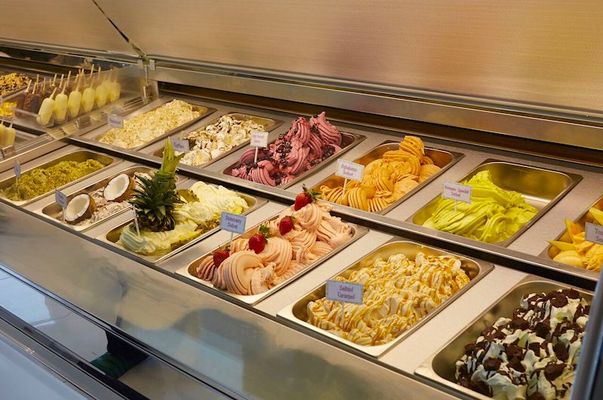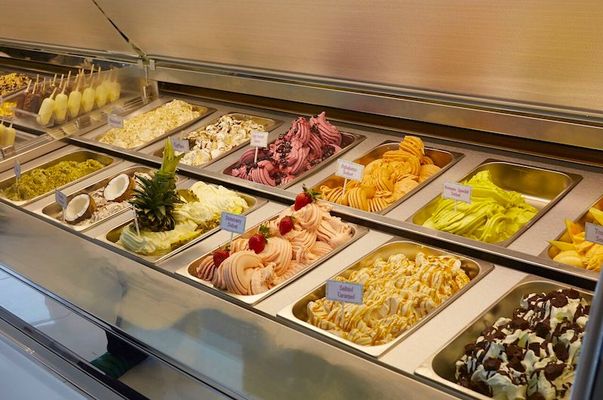 Chocolat Royale
Chocolate Royal is a restaurant with an ice cream shop known as Café Royal. Their sundaes are said to be the best in Lagos with over 90 different flavours to choose from and the option to buy in large quantity on the spot. Chocolate Royal is a perfect ice cream shop in Lagos to visit when you crave an ice cream with dessert to go.
RELATED: Staying safe in Lagos 
Opening hours: 7 am – 10 pm daily
Address: The Palms Shopping Mall Lekki Lagos
Centro Lekki Mall, Admiralty Way, Lekki Phase 1, Lekki, Lagos
Etim Inyang, Victoria Island, Lagos, Nigeria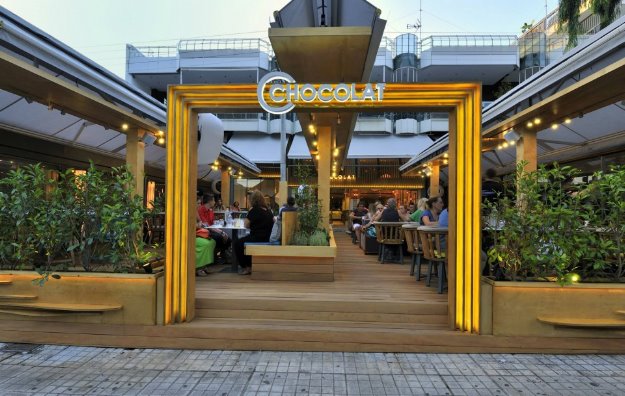 Cactus Restaurant Ice cream bar
This is a restaurant on the island with a view of the sea that offers its customers the opportunity of having ice cream for dessert if they so please without changing location. Some of the ice cream flavours they have include crème and cookies, biscotti, chocolate, caramel etc with some of their varieties being vegan-friendly. Their waffles are well recommended by customers for its crispy nature and added taste.
Opening hours: N/A
Address: Ozumba Mbadiwe Street, Victoria Island, Lagos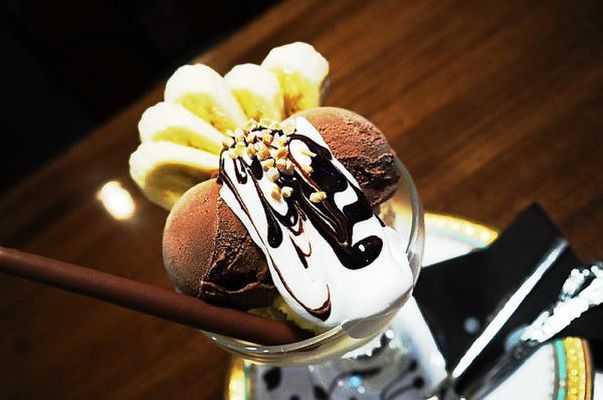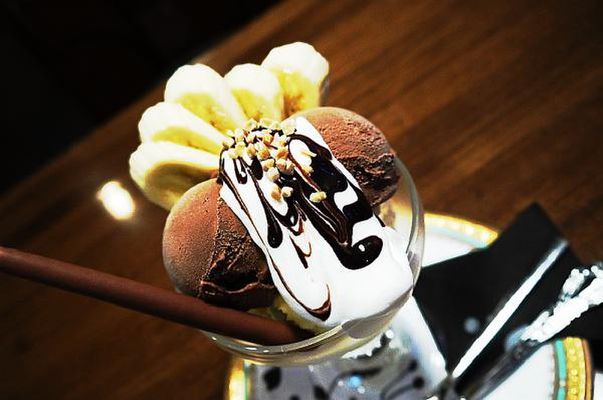 Cold stone
Cold stone creamery is amongst the most popular ice cream shops in Lagos with their customer customized ice cream servings of various toppings. The sweet tooth customers are mostly seen requesting for different chocolate toppings to go alongside their freshly made ice creams in cones. A lot of families with children are mostly seen during the weekends relaxing in their corners with a cup. It is a good option for first dates, group outings, family birthdays, with the central location making it a good fit for your summer chilling.
RELATED: Lagos cinemas to take Bae this Valentine
Opening hours: 10 am – 10 pm daily
Address: 68, Calcutta Crescent, Queens Barracks Road, Apapa
Ikeja City Mall (Food Court), Ikeja
Food Court, The Palms Shopping Mall, Lekki
31/37, Toyin Street, Ikeja
14C, Joel Ogunnaike Street, G.R.A., Ikeja
Food Court, Adeniran Ogunsanya Shopping Mall, Surulere
4 Saka Tinubu St, Lagos, Nigeria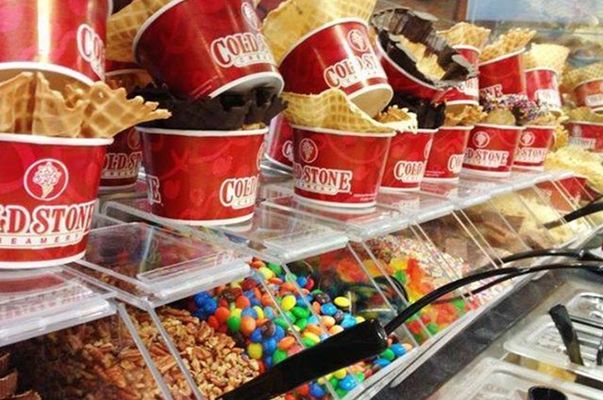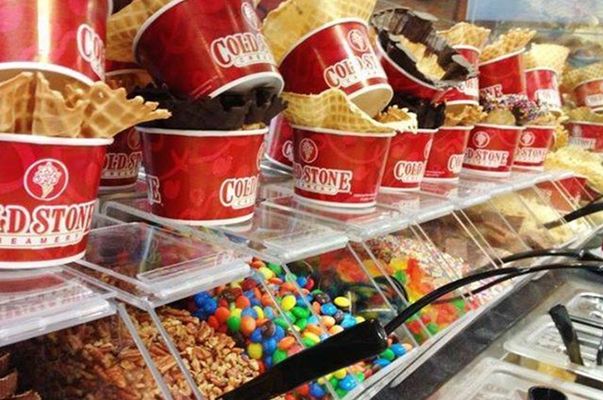 These are the popular and sort of easy to locate ice cream shops in Lagos, do tell us about the ice cream shop you love visiting in the comment section below.