Can you be 'romantic' the way you want in Nigeria? It's a mind-boggling question as a high percentage of people wonder if romance can be the way they want in a country with a poor economy, and the answer is definitely yes. Many would prefer to travel to other countries to pop the question because they believe it's more romantic to fly out and also because they assume they can't find a romantic spot in Nigeria.
You can not just find great spots to spend a romantic time with your lover in Nigeria, but you can with very affordable ones that won't break the bank (you know what I mean).
It's time to allow all the butterflies in your belly freely fly. Here's a list of 10 romantic spots to pop the question in Nigeria;
JARA BEACH RESORT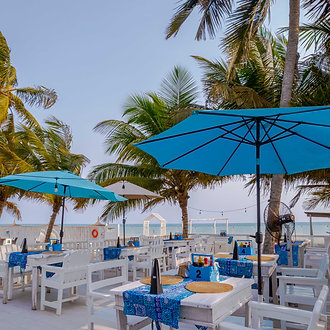 Jara Beach Resort is at Museyo Beach, Off Lekki Free Trade Zone Lekki. Lagos is a little slice of heaven, as one of their customers described it. It has a private beach open to the guests at the resort, and to lodge, visit or eat here, you have to book ahead.

They have a lot of services and products you can enjoy including but not limited to a fire pit, snacks station, table tennis, swimming pool, concierge, and return island pickup.

The sand, the water, the ambiance, and yes, the food, what's there not to like about Jara Beach resort? It's the perfect place to ask her for a resounding yes!
LIGHTHOUSE BEACH HOUSE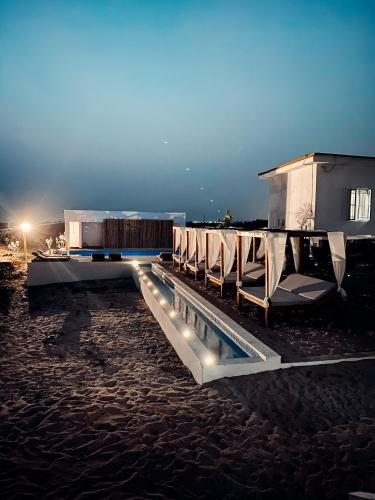 Lighthouse beach house is a sunset-facing boutique beach hotel as they like to describe themselves. It is at Lighthouse Beach Tarkwa Bay, Lagos.
You can book rooms for night stays or go for day visits – where you can immerse yourself in some of their activities.

Some things to enjoy are chilling out in the cabanas with a calming view of the ocean, having a picnic on the beach, taking a hike to the 100 years old lighthouse, ordering a floating breakfast on the water, going surfing, and much more.

It's the surest place to make her fall in love with you again.
CAFE DE FLORE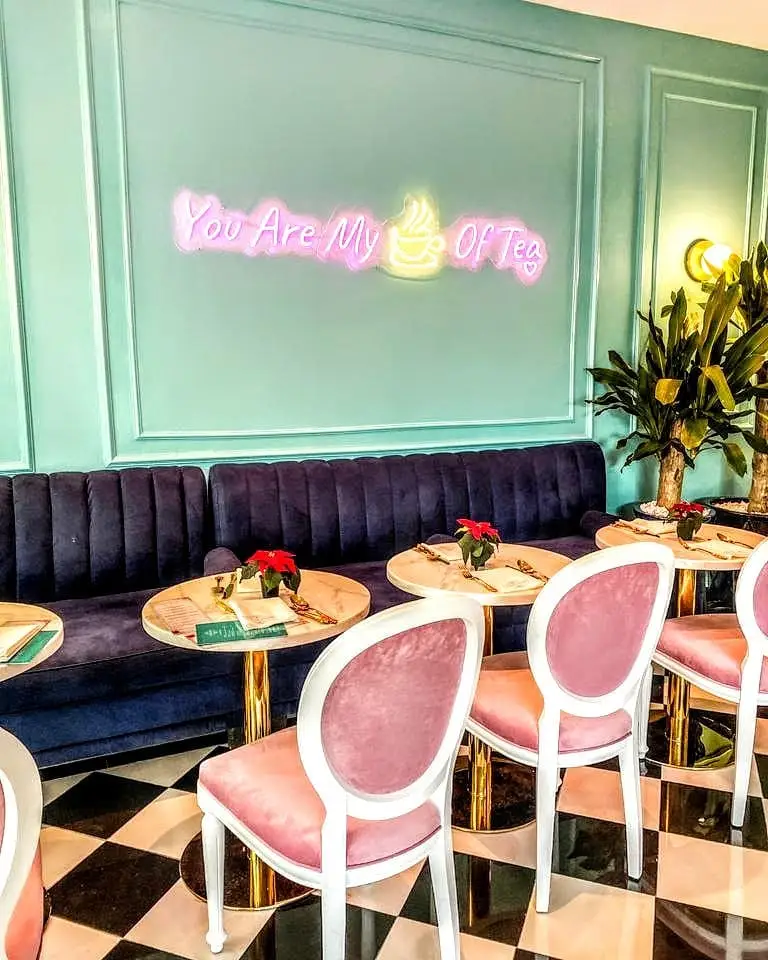 French is a romantic language, and Paris is a romantic city – it's why Cafe De Flore is a perfect romantic spot for you and your lover. Cafe De Flore is inspired by the very one in Paris. It is at 12 Glover Rd, Ikoyi, Lagos.
They have a variety of food and drink options. The food is a perfect blend for a romantic time with your lover.
The interior is a mixture of turquoise blue and light pastel colors. The whole ambiance is compelling and is a great spot for popping the question.
CRUST AND CREAM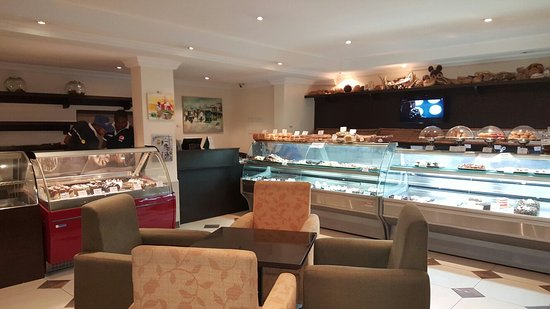 Crust and Cream is at 11 Musa Yar' Adua St, Victoria Island, Lagos. It is a full-service restaurant that performs wonders with its food and drinks. They have a wide range of menus that you could select from to match the purpose of D-Day. With their great ambiance in their lounge and the garden hall, you have just hit the jackpot on the perfect place to use for your proposal.
The restaurant also offers in-flight catering, social-event catering, corporate event catering, etc. They also make home deliveries to Victoria Island, Lekki 1, and Ikoyi.
USMAN DAM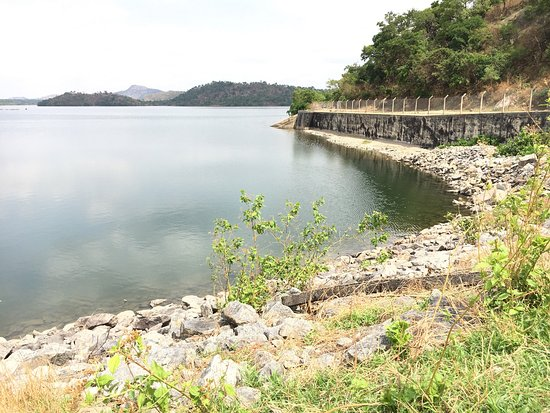 What makes Usman dam the perfect spot for proposals? It's the right place if you and your partner love a calm and beautiful environment with an abundance of nature. The sand, rocks, hills, and water all blend to create a beautiful atmosphere that makes any moment memorable.

Choose any beautiful evening, pack some food and drinks, get a music player and create that magical moment at the dam.
Usdam dam is in Abuja.
ASIAN TOWN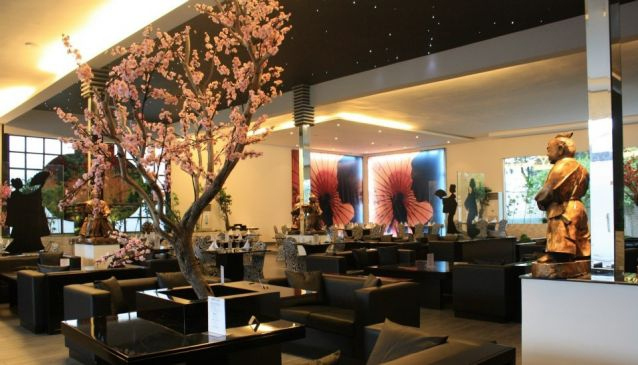 Asian Town is at 38 Forces Ave, Old GRA, Port Harcourt. It is a fantastic restaurant that boasts great service and delicious menus. You can select from a wide range of dishes, set menus, buffet menus, novelty canapes, wines, etc. Their Asian-inspired cuisine is something to go for when you visit.

Imagine dining while enjoying a beautiful ambiance with music in the background – such bliss!
PLEASURE PARK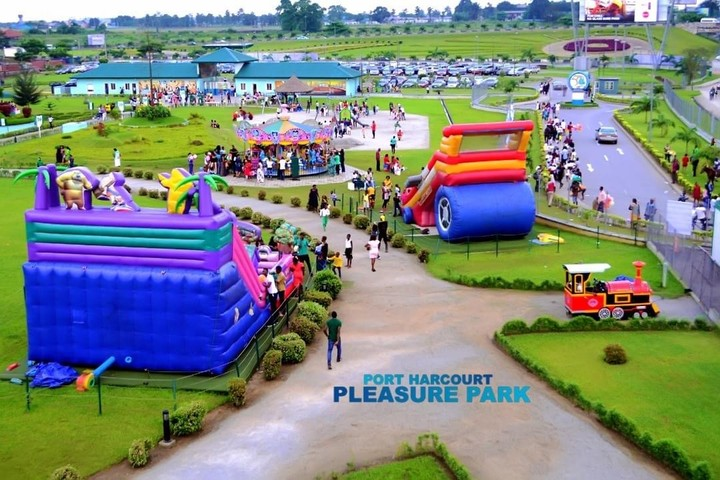 Pleasure park is the hub for fun that welcomes children as well as adults. It is at Peace Park, Between Army Bori Camp and Airforce base junction, City Centre, Port Harcourt. It is a beautiful park that is packed with loads of activities such as a pedal boat, tower climbing, paintball, mini golf, etc.

Everything seems right to pop the question in this park. There are also foods and drinks available for purchase in the park.
So, what are you waiting for? Start planning your outing (or trip) to your chosen spot. Don't forget that you can trust us with all your trip itineraries, from flight booking to restaurant booking to hotel bookings.