Kenya is an East African country with a vast land where almost extinct animals roam freely in the wilderness. It would be comfortable to say visiting the major attractions in Kenya is like you entering a magical kingdom with everything you dreamed. Kenya has Lakelands, mountain highlands, Savannah, and the must-see Great Rift Valley.  Kenya is known to be the haven of Safari's, the annual Wildebeest Migration sightseeing, the famous Maasai Mara Reserve, Mount Kilimanjaro and Mount Kenya which are some of the reasons to visit Kenya.
Vecta travels the best travel agency in Nigeria brings:
Reasons to Visit Kenya
Culture
Kenya is home to many different ethnic and cultural groups, with swathes of migrants who have helped shape the country. Possibly the most famous of these are the fabled semi-nomadic Maasai people, who are known for their survival abilities and hunting expertise. But there are countless different tribes in Kenya, each with its own language, religions and other cultural practices.
David Sheldrick Wildlife Trust
A visit to Kenya would not be complete without you visiting the David Sheldrick Wildlife trust which rescues and cares for orphaned elephants. You can watch handlers feed the elephants, see them have their mud bathes after which if you are lucky you might get to take one or two pictures with the Elephants while passing.
Exotic Cuisine
Eating their traditional meals in place of the ones common to you is a way of experiencing the culture and makes it amongst reasons to visit Kenya. Start with popular meals like Pilau, Matoke, Ugali, Nyama Choma, Kenyan Chapati, Maharagwe among others. To get a little adventurous you can try the Moorings Floating Restaurant which would totally appeal to an adventurer and fun seeker.
UNESCO World Heritage Sites
As Kenya is largely diversified, there are up to six world heritage sites in the country which comprises of Lamu Old Town, Kenya Lake Systems, Mount Kenya National parks, Lake Turkana National park, Mijikenda Kaya Forests, and Fort Jesus. For them to make the list of world heritage sites there are enough things to learn in each location, grounds to explore and self-discovery to be made which makes them top reasons to visit Kenya.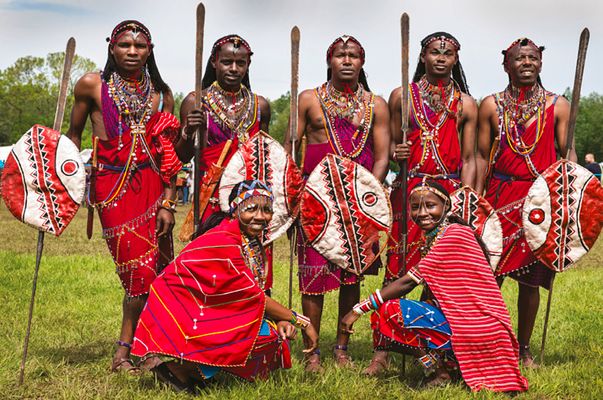 Maasai Mara
There are tales about the Maasai Maras which are talked about the world over and should be a reason to visit Kenya yourself to see. What they don't mention is Maasai Mara is not just a market for buying beautifully crafted jewelry and artifacts but also a people and a reserve. The people of Maasai are a peculiar people known for being protectors of the animals in the wild, and their jumping rituals. A traditional dressed Maasai male is seen with loin clothes round his girdle, traditional headbands and a spear to complete the dressing. Some have shinning heads while others grow their hair out and put them in braids.
It was just natural to find the Maasai Mara National reserve where these fierce people watch and preserve nature and make it conducive for the likes of the Thomson's gazelle, Cheetahs, Lions, Leopards etc. The great migration which is most talked about passes through the Maasai Mara reserve on their way to the Serengeti in preparation for winter.
Mount Kenya
This is the second tallest mountain in Africa standing at a height of 5199 metres above sea level. To explore this mountain either by hiking or mountaineering you have to build up your endurance level, take tests to show clean bill of health then join a hiking party or get a tour guide to take you. As there are certain degrees of difficulty, this adventures requires fast thinking and agility to navigate through.
Underwater National Parks
Ever wondered why National parks are just on land? Kenya challenges this norm by having one of the best Underwater national parks in the world. Watamu a subsidiary of Malindi Marine National Park located off the coast of Kenya is home to the endangered Olive Ridley turtles. You can also watch dolphins, coral etc when you visit. Interested tourists are given the opportunity to go snorkeling and diving. This service is at a cost to view the underwater marine world and discover different tropical coral, sea cucumbers, fishes etc.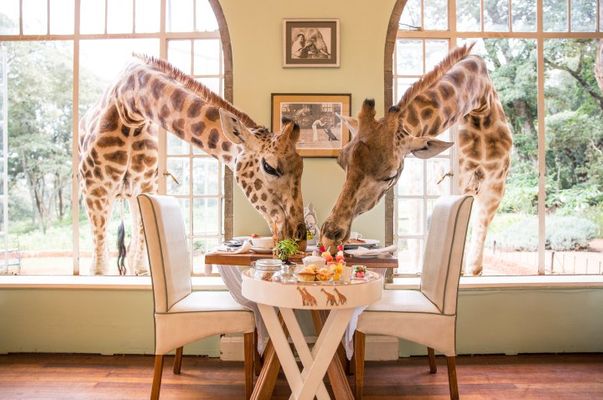 Giraffe Manor Inn
As the name implies is a boutique hotel in the heart of Nairobi where the Rothschild Giraffes visit daily in hopes an enthralled diner would feed, pet and take cute pictures with them. Some have been known to go as far as kissing these Giraffes. What are you waiting for? Come along let us package an unforgettable Kenya experience for you.
Animal Migration
When counting places where animal Migration happens yearly Kenya has to be mentioned with the scenic bird migration that takes place yearly. Birds from the West and other colder regions migrate to Kenya to keep warm till the worst of the weather abates. The Great Rift Valley is a good point to watch the beautiful flamingos in their natural habitats alongside the other threatened bird populations of the world. Also not left out in this yearly animal migration are the Wildebeest who move from one National park to another within Kenya for survival.
Civilisation
Kenya comes up whenever the history of civilisation is mentioned as the Tugen hills was a site of the discovery of human ancestors which dated back within one to four million years ago. The fossils were discovered in lava flowing from the Volcanos nearby and a form of preservation.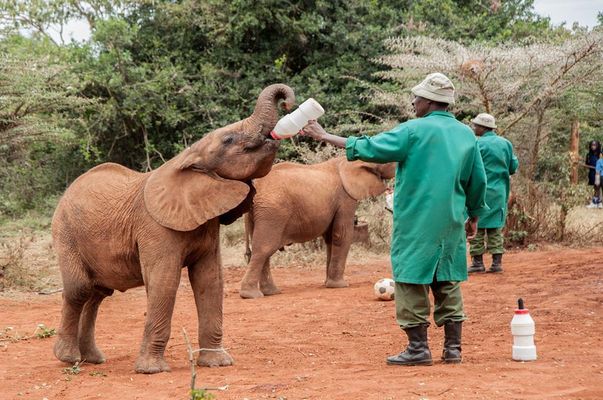 The Big Five
Going on safaris becomes exciting when you are promised the presence of the big five animals- (Lion, Buffalo, Elephant, Leopard, and Rhino). These animals can be seen when you join a games drive around any of the different national parks in Kenya.
Reasons to Visit Kenya
Beaches
For a relaxing time out head to the remarkable beaches of Kenya which are lined with pristine white beach sands and turquoise blue waters. The beaches are distinct because of the Indian Ocean on the coastline. The influence of Arabs can be seen along the coastline towns of Malindi, Mombasa etc.
Mombasa-Nairobi Railway
It is described as another form of safari as the train ride provides one with scenic views of the various wildlife settlements being passed. It provides a wonderful and fast way to travel between the capital and Mombasa both in comfort and style.
The Ruins Of Gedi
For the historical buff who likes to learn everything, you should visit the Gedi ruins which were a settlement during the Swahili-Arab era. This settlement was reported to be a town ay ahead of the times with a water system and flushing toilets. Evidence of large burial places, brick abodes, and well-lined streets were found during its excavation in the late 40s. It was later listed amongst the National parks in Kenya and accessible through Mombasa and Malindi.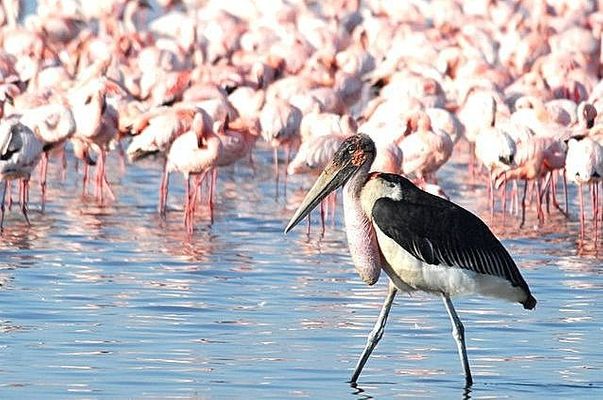 Amazing Bird life
If you're a bird-lover, you will be happy to know that there are at least 1105 species of birds to spot while you visit Kenya!
Suburbs
When in Kenya make sure to visit other cities like Mombasa which is diverse and famous for the nightlife. Kisumu is another city in Kenya which draws tourists by the second due to the presence of Lake Victoria. Others include Malindi, Nyeri which provides tourists with the daily rural living and cultural experiences of locals.
The Locals
There are over forty different ethnic groups in Kenya with the Kikuyu tribe being the most populous of them all. Learn about the rich culture of whichever part of Kenya you find yourself mingling with the locals. You never know, you might just find love amongst them. Being serious though, learning about a new culture makes one versatile and able to hold his own in any gathering.
Have you been to Kenya? Tell us about your experience
Others are reading: