Spain is located on the Southern part of Europe and listed as a Schengen country on the Iberian Peninsula. The capital of Spain is Madrid where museums, palaces, and interesting artworks are present.  Close to Spain are France, Portugal, Andorra, and Belarus. These top Cities in Spain to Explore requires you to alot the necessary time to each for proper enjoyment. Explore the unique traditions, cultures, and festivals in these cities.
Ditch the popular cities like Madrid, Seville, Barcelona and explore the quaint and beautiful Toledo, Cordoba. Going from one of these rural cities to the next is very easy as the European train gets to each of these cities. Check them out online to know their schedule and the time allotted for each city.
Vecta travels the best travel agency in Nigeria curates:
Top Cities in Spain to Explore
Madrid
This is the capital of Spain which makes it a popular destination for locals and foreigners alike. Madrid is the powerhouse for art especially the classic Prado. This centre is filled up with spectacular artworks as old as the 12th century. The giddiness of being in this space would definitely give you the sense of a trip well maximised. Going down the street the ornate architecture of the city beckons with its shiny golds and ceramic designs. Perfectly manicured gardens and lawns are seen in houses and parks which creates a good place to relax from the city life.
A popular reprieve for tourists is the Buen Retrio Park with its sparkling fountains, garden and play areas for children. Wal down the Egyptian Temple of Debod which is located in the city centre after which you can stroll down to Casa Botin. Here is the oldest restaurant in Madrid dating back to 1725 where you would find freshly baked casseroles, small chops, and meals to fuel your energy. Close to this place is the Puerta del Sol which is likened to the London Piccadilly circus.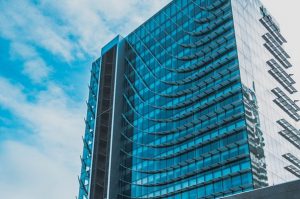 Barcelona
This is the second largest city in Spain which gives the expectant tourist the opportunity to explore its bright colours and culture. Barcelona is a modern cosmopolitan metropolis in the Catalunya region of Spain with picturesque vistas wherever you look. An outstanding crowd puller for them is the home of Barcelona FC located in Camp Nou. Here you can see famous football legends like Lionel Messi. Luis Suarez and many more.
An outstanding edifice to see is the famous Sagrada Familia Church which was started in 1882 by an outstanding artist Antonio Gaudi. This complex totaling 18 spires is expected to be completed by 2026 but has already attained UNESCO world heritage status. Regardless of it being under construction visitors are still accepted in to view the beautiful church, climb on the lower spires to view the beautiful city of Barcelona.
Overtime Barcelona has gained the young crowd with its wild parties in clubs and bars which are known to last till the early mornings.
Seville
Asides from being the third largest city in spain it is also the capital of the Andalusia region of Spain. Here Moorish Architectures are seen all around with top sights to see especially the popular Bullring Plaza de Toros de la Maestranza. This ancient but gold plaza has seen its share of executions, Crowning ceremonies, Spanish Inquisition, and bullfights. These bullfights are not the customary pitching of one bull to the other instead man and bulls are seen fighting to the death. This helps show the level of strength, resilience and determination of man.
Plaza de Toros de la Maestranza has over 230 balconies looking down to the courtyard where the statue of Felipe III can be seen on a horse. Other places to see include the Alcazar castle with its fountains and patios for relaxing, Seville's Gothic Cathedral, Plaza de Espana, the Jewish quarter of Santa Cruz.
For an outstanding experience visit the Triana neighbourhood which is acclaimed to be the headquarters of Flamenco dance worldwide. Here you can watch professionals perform their art, teach people or have you learn some moves. Note that the best time to visit is in Summer since they slash the prices and it becomes less populated.
Bilbao
Bilbao is a port city hidden in the Northern part of Spain with undulating terrains and greenery. It is the capital of the Basque region with some traditional Spanish architecture and skyscrapers sprinkled along the downtown suburb. An outstanding tourist attraction is a titanium and glass paned museum, Guggenheim Museum which was designed by Frank Gehry.
The museum which overlooks the Nervion river is positioned in a unique way to catch the sun and have it illuminated from the outside. In the museum are housed original works of artists like Jeff Koons, Richard Serra, Basquiat etc. When visiting try some tapas as Bilbao is their birth place.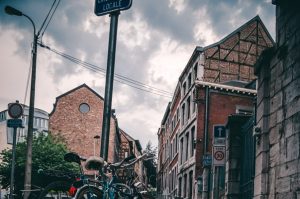 Valencia
This coastal city in Spain which is affiliated with the Mediterranean is considered to be the futuristic part of Spain. With the presence of Culture and Art in the city, tourists and locals are able to mingle freely, enjoy the oceanarium, planetarium in the city centre. For other things to do visit the beaches with their pristine waters, white sands and warm weather.
Top Cities in Spain to Explore
Granada
Granada offers a more laid back feel compared to Barcelona and Madrid. Here you can go hiking the Alhambra and Sierra Nevada Mountains while having a first class experience of the city. These destinations offer one of the best European Ski slopes. Granada has a missed heritage of Muslims and Christians evident from architecture and interiors of some establishments. To get a romantic view and walking tour of the Alhambra palace go down to Mirador de San Nicholas within the Albaicin Quarters. This view would definitely elicit a more than surprised reaction from you with a little something more to take along after leaving.
Granada does not disappoint with its Nightlife due to the popular Boogba Club where wild parties and live music can be enjoyed daily.
Salamanca
Salamanca is a university city on the Northwestern part of Spain with an infectious youthful exuberance to be harnessed. This breathtaking city is likened to Oxford in the UK due to the quality of Spanish being spoken. It has one of the country's most elegant city square in Plaza Mayor where most tourists are seen. Dues to the antique city architecture the UNESCO world heritage status was granted to it in 1988. This would ensure the status of the "Golden City" being conferred on it would be preserved and well maintained for generations to come.
When visiting ensure you check out the two beautiful cathedrals Vieja and Nueva, Plaza Mayor, Patio Chico and many more.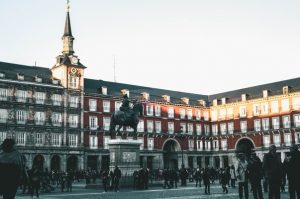 Toledo
Toledo was the ancient capital of Spain in the mid-15th centuries set on a hill. This hill overlooks the famous plains of Castillla-La Mancha which offers a lot to explore and the eyes and mind would allow.  Toledo is popularly referred to as the city with three faces consisting of the Christian, Jew and Arab cultures all mixed to form a great stronghold. Toledo holds more than 50% of Spain's treasures and monuments consisting of old palaces, Synagogues, Churches, mosques, and antiques.
Asides from this beautiful city being walled, it also has the River Tajo as a barrier on three points to make it quite secure from attacks. It earned its UNESCO World Heritage status in 1986 when it was referred to as an open-air museum. No matter the time of the day you explore, you can still cover grounds as Toledo is a small city. The ancient medieval streets and architecture give off the perfect mix of stepping into the Middle Ages without the proper clothing. Popular places to visit are the Plaza de Zocodover, Sol gate, Moorish Bisagra gate, Old quarter among others.
Top Cities in Spain to Explore
Malaga
Malaga offers the right type of Mediterranean vibes with its location on the Costa del Sol where parties, beach sports, and tanning gets most tourists. For the history buffs and more laid back tourists, Malaga has the Carmen Thyssen museum, Picasso Museum where you can learn the works of popular artists and antiques first hand.
One gross thing Malaga is known for is the serving of just caught sardines by the sea to enjoy the freshness. Malaga is always a busy and exciting destination to visit all year round but if you would rather join the Locals in having fun. Visit during the middle of August when the Malaga fair usually holds to join in the festivities and positive vibes going around.
Córdoba
Cordoba is located on the Sothern part of Spain close to Seville in the Andalusia region. Cordoba was occupied by the Muslims and the Romans during the After Death calendar (AD). One thing that has always made it stand out is the La Mesquite mosque which was built around 789 AD. In 1236 it was turned to a Catholic Church and renovated to fit the Renaissance architecture.
Due to the dry weather present in this regions, their houses are always built around a general courtyard where mostly a fountain or well is present. In recent times, these courtyards are now referred to as Patios and famous for flowers and other ornaments used in decorating them. A good time to visit Cordoba is during May when their annual Patio festival is always taking place. During this period locals are known to open up their homes to admirations of others in celebration.
The best time to partake in this festival is during evening time when others are already back and you have more time to admire the flowers in season and architecture.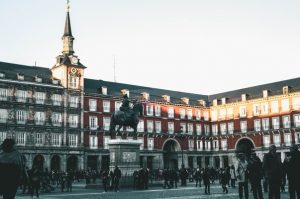 If you have not been to Spain here are a little among other reasons to visit. If you have, tell us about your experience in the comment section.
To book cheap flight tickets, hotel reservations and visa processing in Lagos visit Vecta travels.
Others are reading: