Want to visit one of the 26 Schengen passport-free countries with a Nigerian passport? You need a short-stay visa before leaving. In fact, it's one of two options available to Nigerians when it comes to visiting Europe and it's the most likely (or, so we like to think). The other being procuring your destination-specific entry visa.
RELATED: New Nigeria Visa Policy (NVP) – Driving Investment Opportunities in Nigeria
Do not think these are totally open European borders or mistake them for no border controls. Take nothing for granted. It cost the embassy or consulate nothing to minute on your passport: 'REFUSED VISA' or 'REJECTED'. Mean, right? Well, your passport isn't for collecting visa refusals. I'm going to quickly guide you on how to apply for a Schengen visa in Nigeria and embark on a dream journey to countries like France, Germany, Spain, Portugal, Italy, and Holland.
The Schengen area & list of Schengen countries open to passport-free visit & transit
There are currently 26 European countries partaking in the Schengen pact as of the time of writing. A Schengen visa also grants entry to microstates, such as the Vatican, Monaco and San Marino.
To enter the UK and Ireland, Nigerians must make an earlier visa application. Those two alongside EU States, Cyprus, Bulgaria, Romania, and Croatia, are out of the Schengen area.
EU Member states
| | |
| --- | --- |
| Malta | Netherlands |
| Finland | Portugal |
| Sweden | France |
| Denmark | Estonia |
| Latvia | Poland |
| Slovakia | Lithuania |
| Spain | Germany |
| Belgium | Austria |
| Slovenia | Luxembourg |
| Italy | Greece |
| Czech Republic | Hungary |
Non-EU Member States
| | |
| --- | --- |
| Liechtenstein | Switzerland |
| Iceland | Norway |
The Schengen Visa
Any of the Schengen member states can issue this type of visa to allow foreign nationals (not part of her visa-exempt countries) to travel freely across internal borders of any of the Schengen countries. Nigerians have the liberty to transit through or stay for a short-term in their desired Schengen country for no more than 90 days in a 6-month period.
Schengen Visa could either be Uniform (USV), of Limited Territorial Validity (LTV) or the National type. Holders of the LTV may only enter or transit through the member country that has issued them. They cannot proceed into another Schengen area. Students, professionals and employees travelling to Europe may apply for a single-entry (exit means expiration) National visa, which allows the individual a limited stay that must cover the actual purpose of his/her visa application.
Take note, the Schengen Visa isn't reserved for Nigerians visiting Europe to study and/or work for over a year. Apply for either Work or Study Visa.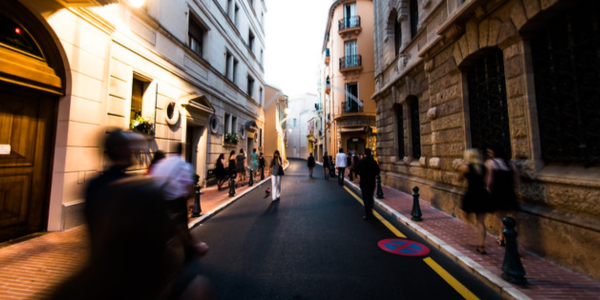 General Requirements for Applying for a Schengen Visa
One colour ID photograph size 3, 5* 4, 5 a plain white background
Passport validity of at least 3 -6 months
Copy of the passport page with the photograph and those mentioning an extension of validity
Copy of previous visa (US, UK, Australia and any Schengen country)
Applicant proof of employment, for a merchant or in case of self-employment: a copy of the certificate of trade registration or other appropriate documents
Proofs of the applicant's personal income: a copy of all kind of bank accounts six months, copies of the three last salary slip
If the applicant has no personal income, a close family member (husband, parent for minor and student) has to prove his (her) personal incomes (copy of the three last salary slip or copy of update bank accounts) and write a letter that he (she) will pay for all the applicant's expenses during the stay
Confirmed reservation of return ticket(s)
Proof of accommodation for the complete of stay in France: Original certificates of accommodation, to be requested by the visited person from his (her) town hall of residence
Copy of the inviting person's passport or ID
Copy of medical insurance valid for the length of stay and for all Schengen countries, covering medical repatriation and hospital care.
If a child below 18;
should also provide a birth certificate
an authorization letter from a parent in case they don't travel with them
RELATED: Schengen Visa to Cost Nigerians More in February
Quick One: It's advisable to visit the embassy/consulate of the destination country to find out about other document requirements and further information pertinent to your purpose of travel.
Where to apply for a Schengen Visa in Nigeria?
The answer depends on whose border you would cross first (your desired point of entry into Europe) and where you'd want to spend the most time (if visiting more than one country). If you're planning on staying for equal numbers of days in, at least, two Schengen countries, apply at the consulate of your point of entry.
As a general rule of thumb and frequent travellers' choice, always apply for Schengen visa at the embassy of a member nation lenient with Nigeria when it comes to granting Visa. For example, Lithuania (98.7%) and Estonia (98.4%) issued the most numbers of Schengen visas in 2018 alone. Both countries alongside Luxembourg and the Netherlands are represented by the Belgian Embassy in Abuja (serving the northern part of the country).
If you aren't sure of the consulate of the Schengen state you want to visit or whether they're represented by another country, the Ministry of Foreign Affair, the immigration office or a competent travel agency would show you the way.
Quicker One: Your intended travel dates must fall within 180 days from the time of application to be considered (submit your application, at least, 15 days before the start of your journey but not earlier than 6 months).
How to Apply for Schengen Visa
You have to be sure you have all the required documents listed before proceeding with your Schengen Visa application. Procedures for completing your application may differ according to your destination embassy. Since we won't be uploading all applicable Schengen Visa forms on our blog, we have provided downloadable PDF of links to Schengen member states embassies' websites here. Log into their respective website to download and fill out the Application form.
Remember, you must identify the embassy or consulate whose form you are expected to fill and only return the completed form to their respective consulate or representation in your own country.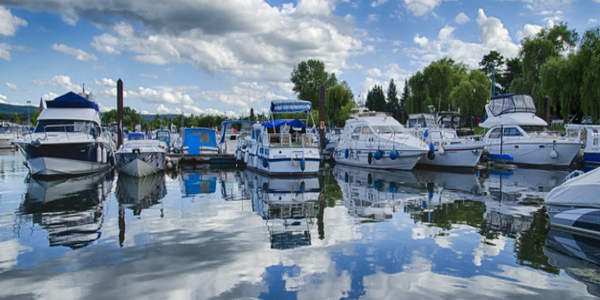 A Smart One: Don't show up at the embassy or consulate without the appointment confirmation printout (of course, you'll be turned back).
How much does a Schengen visa cost?
It depends on the exchange rate of Naira to the Euro (wonder if it'll ever be stable in my lifetime, has it?). The visa fees payable at the corresponding embassy or consulate is €80 for an adult, €40 for a child between ages 6 and 12, and Free for a child younger than 6 years of age.
Schengen Visa to Cost Nigerians More In February
Soft Reminder: Visa fees payable at the embassy are non-refundable.
How long does it take to process a Schengen Visa
In normal circumstances, expect feedback from the embassy within 10 – 15 days. It is important you submit all necessary requirement along with your completed form to avoid any delay on your part. On very rare occasions where your application has to undergo a rigorous examination, it could take up to 30 days and, worst-case scenario, 60 days.
RELATED: Discover the Top Cities in Spain to Explore
Some Schengen states demand to be notified whenever any Nigerian (be her a holder of service or diplomatic passport travelling for official purpose) makes visa application or secures a Schengen visa. Such recommendation isn't reserved for applicants seeking for the airport transit visa, however. You can download a list of consular presence and representation of Schengen states all over the world here.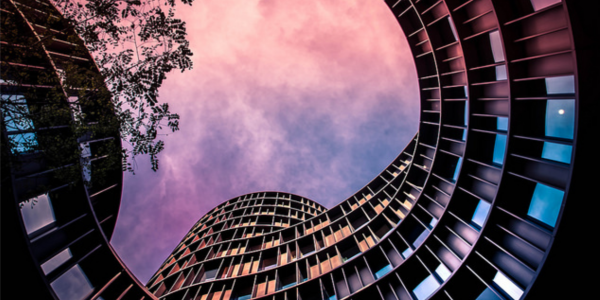 The side-effect of overstaying a Schengen visa
The consequences of overstaying visas in Europe are always serious for a tourist from either Africa or Asia. You could be deported, barned, get an illegal immigrant stamp (the not-so-cool black stamp) in your passport or, as a bare minimum punishment, fined.
Each Schengen country has different deportation laws and fines. This is what you must remember, Schengen countries are resulting to much stricter sanctions and measures since the refugee crises. Nigerians have a particularly bad reputation all over the world. Not even the slightest offence could be taken lightly with her citizens.
If you still aren't clear about how to apply for Schengen Visa in Nigeria, drop a comment below and we'll respond.