The advise to women travelling by airplane when pregnant is 32 weeks and above should forfeit their travel plans. Most airlines refuse to carry such passengers except they get a doctor's report clearing them for travel. Especially when its an international flight its believed that the energy and stress exerted on the foetus can induce premature labour and maybe endanger the health of mother and child.
Vecta travels the best travel agency in Nigeria explains methods to: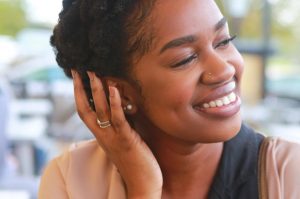 Travelling by Plane when Pregnant
The Ideal time to travel is after the first trimester here the foetus is firmly established in the womb and the risk for premature abortion is eliminated. During the second trimester, the body is already used to having the extra responsibility and over the usual morning sickness associated with pregnancy.
When travelling by any medium reduce the number of hours when you are cooped up in one position else request for the airline to provide you with a pressurized cabin.
Use your technical or rest stops during long flights to stretch your legs and back. Allow your muscles room and blood to circulate every which way.
Choose an aisle seat which gives you the opportunity to go on as much restroom stops as possible. When navigating these aisles ensure to hold on to seat backs for support to eliminate the possibility of an unexpected fall.
Another must have in the arsenal of a pregnant woman when travelling is the compression stockings. It helps reduce the risk of Thrombosis while keeping the feet snuggly tucked away in warmth from the varying altitudes planes go through.
According to the conclusion reached by Royal College of Obstetricians & Gynaecologists and the International Air Travel Association its recommend that expecting mothers in an uncomplicated pregnancy avoid travel from the 37th week of pregnancy through birth.
A Pregnant woman's travel arsenal:
Take your favorite throw pillow along which can serve the dual purpose of a neck rest or backrest when the ache comes.
Dress comfortably in loose cotton clothing which would allow your skin to breathe and eliminate any chances of discomfort. Also, wear comfortable shoes which have an inner lining to keep your feet warm from the airplane cold and dryness.
Plan for plenty of rest stops, restroom breaks and stretches.
Carry snack foods with you something you do not easily react to and would not be quarantined by immigration.
Wherever you are travelling to always take along with you all prenatal records for safe passage. It should be your second most important document after your international passport and maybe a yellow fever immunization card.
No matter how near the distance you are travelling from and to always use your seatbelt for safety. You can take the caution a little further by asking your driver if the airbags are functional.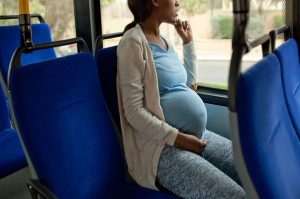 Risk factors that warrant travel considerations include the following:
Severe anemia
Cardiac disease
Respiratory disease
Recent hemorrhage
Current or recent bone fractures
Travelling by Plane when Pregnant
Travel vaccinations when pregnant
As a lot of considerations are being looked out for when pregnant women travel internationally; amongst which are vaccination records. Most vaccinations require live bacteria/Virus to be introduced into the body in order to build ones immunity against the said illness. All these types of inoculations are considered to be harmful to the baby. In place are inactivated vaccines which can be taken for safety.
To get other more specialized advise kindly visit your Obstetrician or midwife.
For advice on specific travel vaccinations, consult the front desk of your chosen flight.
We hope this write up was able to clear the confusion that comes with travel and pregnancy. In no way is this a base of operation for airlines and different country's laws. Kindly check with your carrier airline and the embassy of the country you plan to visit.
To book cheap flight tickets, hotel reservations and visa processing in Lagos visit Vecta travels.
Others are reading: