No matter the destination you pick to go on a cruise be assured of maximum enjoyment, the feeling of never ending exploration. To top this all you would get the opportunity to practically laze around for the duration of the trip. When searching for an all-inclusive treat the cruise should be your number one choice. The sports, games, poolside conversations and starlight movies are just a tip of the real deal. Reasons to go on a cruise are quiet numerous but the most obvious would be explained.
Vecta travels the best travel agency in Nigeria gives: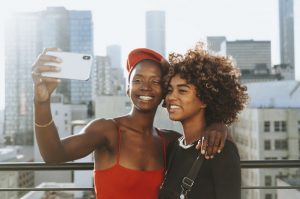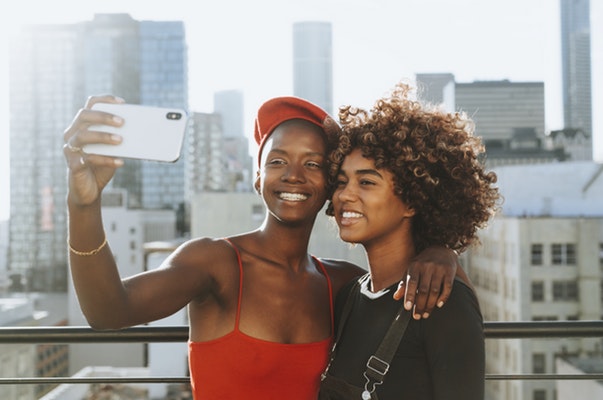 Reasons to go on a cruise
Catch your breathe
For a workaholic or a social media junkie, it might get challenging realizing the number of minutes daily for the internet. Do not let this bother you, use this opportunity to unwind, free yourself of these vices and just have fun. If you are single and cruising alone why not take the time out to have a useful face to face conversations with strangers, learn something new outside the internet daily, play some water sports or just laze around the pool. You don't know the person who might just walk up to you to have a conversation.
No Cooking
Mostly for women with families, this is the perfect opportunity to escape from meals preparation and planning. On the cruise, you get to sit back, relax and watch someone else cook your meals, and even ensured its served to you steaming hot. Boy what a life pheew, enjoy the 24 hours splendor of the buffet tables, have your taste buds tantalised. Once in a while you can try out something exceptional like trying the steakhouses on the ports you stop, enjoy local meals and just relax.
24-Hour Room Service
One thing so dear to our heart is the opportunity to sleep on clean and crisp beddings daily. The room services are 24 hours which helps them monitor the hygiene and overall health of the passengers. To take advantage of this service is just you spending the services paid for judiciously.
Have a chilled Rest
When going on vacation the first thing to consider is the ways you plan to relax, lol. Honestly though, relaxing should be your top priority no matter how adrenaline packed your holiday plans to be. Schedule all your activities to times you know much rest would have been achieved with no worries of what to eat or wear. You can even decide to go out in your bikini all through no one would judge.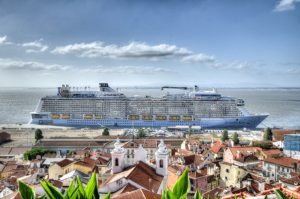 Reasons to go on a cruise
Endless Ocean drive
So if you are one who the sight of water scares you might like to consider not joining the cruise. Else if you do, you are most likely going to be coped up in the cabin throwing up all your stomach's content in a pail. Do I hear that's grouse? No, it's not because all you might get to see for days is the ocean which most just basks in or go to one of the rails to enjoy the soothing breeze. One thing to always watch out for on cruise is the beautiful sunset and sunrise which would most def have you reconsidering some beliefs. Nature is life, live and enjoy it to the last.
Onboard Entertainment
No matter the time of the day there is always one activity or the other taking place on the cruise ship. Visit the outdoor pool, main theatre, mini golf stretch, casino, spa, shuffleboard, bars, gym etc.
A typical day can start with a steaming meal in bed, then onto the gym return to take a steaming shower. Then you can decide to take a nap or hit the fun activities on the ship in hopes to make it a productive day.
Exploring Multiple cities
Considering a cruise is a cost effective way to explore different cities on a budget with little or no encounters with immigration. When in these new cities the time allotted for being of the cruise liner might not be sufficient to explore. This is an opportunity to step back, have an overview of what the offerings are then decided within to either return for a full tour or skip it.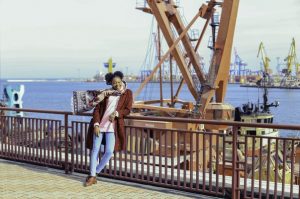 Reasons to go on a cruise
Workout Classes
There are also certified trainers on the ship who would be willing to put you through a healthy workout routine. Some of their general offers include aerobics class, stretch classes, spin classes and maybe several arms or leg training to strengthen your core.
To get a special trainer attend to you a cost has to be paid.
Block Up
As cruises occur mostly during summer there would be an opportunity to have abundant vitamin D for the skin. To get this try between sunrise and 9am when the D essence is high then from 5pm downwards till sunset. The balcony or the ship deck theirs is usually enough with more to spare. No matter how bad you want a tan remember to take along a sunscreen that works for you.
Bonding with Family / Friends
A good way to spend more than a few hours with your family and friends especially when they are teenagers or working class. With the restricted number of hours ascribed to each person on the internet, they do not have a choice. You are bound to go through the face to face bonding, family time and rediscovering what your enjoyments are.
Experience Something light
For those of us who always get a treat from exploring new places and activities, this is the best time to get your Dora on. Be expectant of the fun activities cruises have lined up at each port or on a random day at sea. You can go snorkeling, Skinny dipping, free diving, shark watching, camel riding, or just watching species of cute fishes passing by.
If you have been on a cruise, state the reasons to go on a cruise for others. Share your experience with us in the comments.
To book cheap flight tickets, hotel reservations and visa processing in Lagos visit Vecta travels.
Others are reading: