There is something particularly thrilling about summer vacation that leaves everyone yearning or looking forward to it. Summertime give a particular type of feeling that leaves you with goosebumps.
Planning a summer trips to Europe, America, Australia etc could be a very expensive venture to take especially now that that air fares and hotel accommodations are constantly on the rise but don't give up yet, we have curated some very interesting  summer travel packages that promise to give you same level of fun and adventure you would have had if you traveled to Europe or America.
1. Dubai 
Dubai can never be over rated as it has often been referred to as a tourists haven and a travelers dream. The city is undoubtedly one of the most beautiful city in the world with its historic sights, futuristic architectures, active night life and top notch attractions that are almost unbeaten.
A country once termed as a desert now is the richest city in the UAE as well as one of the most touristic destinations in the world.
Here are some top reason why you should consider Dubai over others
1. Its amongst the worlds best luxury travel destination
2. Ideal destination for honeymoon
3. Ideal for family vacation
4. Dubai is shoppers paradise
5. Best desert safari in the world
6. If you love sky diving, then run toDubai
7. Amazing nightlife
8. Over 100 tours to choose from
See Dubai summer travel packages below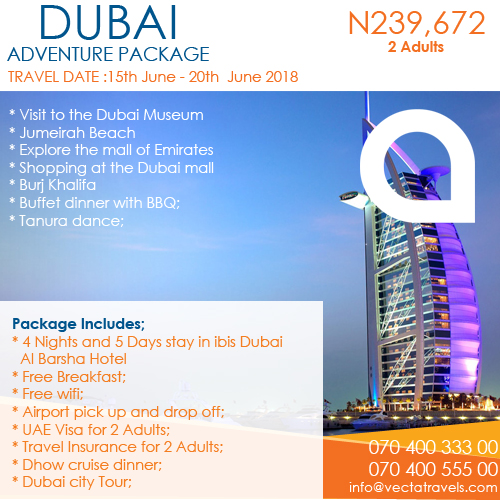 2. Banjul
Banjul is the capital city of The Gambia, a small West African country bordered by Senegal. The city sits on an island where the Gambia River meets the Atlantic Ocean. The sandy streets spattered with sun-bleached colonial buildings have a historic feel that the more modern seaside resorts are missing. It is also the home to a busy harbor and market that showcases the best of urban Africa.
Many tourists that fly into Banjul are happy with sunning themselves, with some cheap(ish)drinks and delicious seafood on one of the many nearby beaches.
Banjul is not expensive, yet it offers a feel that can be compared to other European countries.~
See Banjul summer travel packages below
More Info About Banjul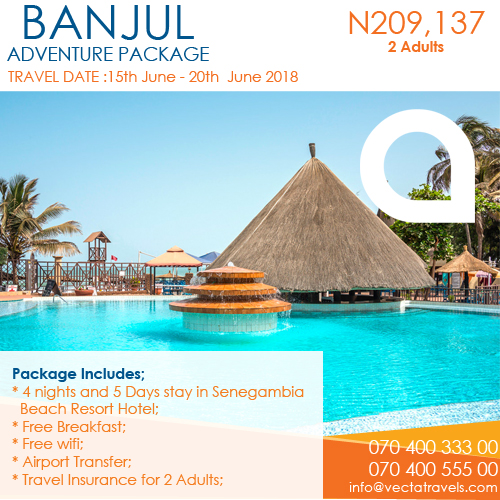 3. Nairobi
Nairobi is an incredible city that is buzzing with liveliness and rich with urban core. Nairobi which is hub for Eastern Africa, does not have the best reputation in terms of safety but Kenyans sure knows how to make you feel at ease and enjoy your stay at every visit. The city is full of outgoing people who are ready to greet you with the warmest of smiles, the grandest of welcomes, the most open of conversations and the most energetic of high fives and handshakes.
As a cosmopolitan city and a commercial hub in the country and East Africa as a whole, the city has developed a buzzing scene around it's hipstery hangouts especially amongst its youngsters hence we have seen a sporadic increase in the numbers of restaurants,international hotel brands, bars, hang out spots, night clubs etc to match with the yearnings and demand for fun in the city.
See Nairobi summer travel packages below
Website : Nairobi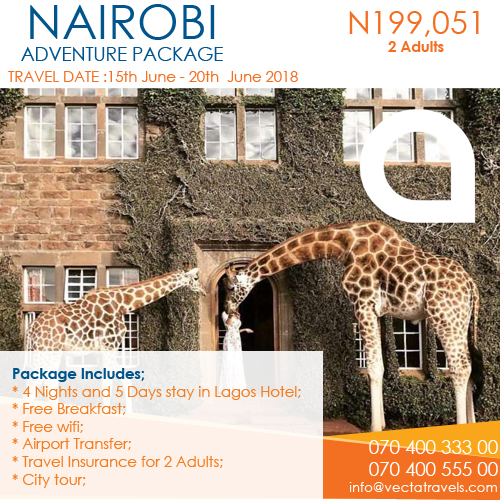 4. Zanzibar
Zanzibar is a Tanzanian archipelago off the coast of East Africa. On its main island, Unguja, familiarly called Zanzibar, is Stone Town, a historic trade center with Swahili and Islamic influence.
The vibrant city has a blend of pretty much everything ranging from a unique cultural mix, liveliness, joy, laughter, fascinating history, vibrant culture, pristine and scenic beaches, super romantic atmosphere, museums, galleries, fantastic accommodation choices, amazing tours etc.
Zanzibar is always a good choice for a single travelling to find him or herself, a couple going on a love trip or honeymoon, a family going on vacation or a group going for an excursion. Zanzibar has everyones need covered.
See Zanzibar summer travel packages below
Website : Zanzibar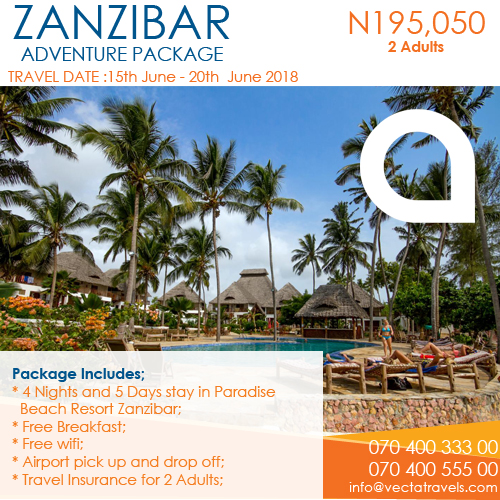 These and many more tours we have packaged. However we also have customized tours for singles, couples families and groups.
If you want any of these tours or something customized for you, kindly reach out to us on:
07040033300
07040055500
Or send us a mail to info@vectatravels.com