Traveler's diarrhea during trips is not the most pleasant of the subject to discuss, but unfortunately, it is a harsh reality. As a traveler who is eager to explore foods of the country he/she is visiting, you have to be cautious when it comes to food selection as you are not certain how your digestive system would react to these foods and also how the environment it is prepared is a factor to be considered when contemplating traveller's diarrhea during trips. Vecta travels the best travel agency in Nigeria brings:
Traveller's Diarrhea during trips
Diarrhea is a medical condition in which stool comes out three or more times within 24 hours from the body and in a liquid or watery form. This usually last for days and can result in dehydration, frequent and excessive discharging of the bowels in the form of watery stools and stomach pains. Diabetic patient and low immune persons are at a higher risk of getting infected and symptoms to watch out for include, nausea, vomiting, abdominal discomfort, loose stool.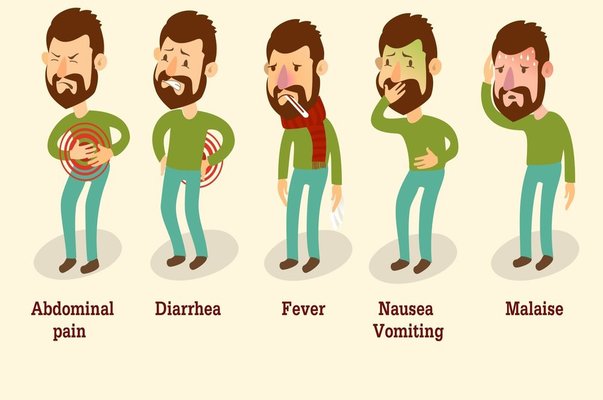 One of the common diseases travelers can easily contact while traveling is diarrhea and avoiding it would go a long way in making the travel experience enjoyable. Unsafe food handling and exposure to new bacteria, causes many travelers to developing diarrhea within the first few days of their trip. Travelers on a trip to developing countries have a higher chance of getting infected with this bacterial infection called diarrhea.
Factors that can trigger diarrhea could vary from change in the usual food intake to consumption of contaminated food, to touching the mouth or nose with infected hands. It's very easy to avoid the risk of developing diarrhea while traveling if one can adhere to some basic rules strictly.
PREVENTION
Wash your hands properly especially before and after eating meals or using the toilet. You can also use an alcohol-based hand sanitizer in cases of insufficient water.
Avoid consuming uncooked or half cooked meals.
Eat food that is well cooked and served hot.
Avoid food that is lukewarm or food that has obviously been sitting out for an extended period of time.
When taking water for drinking or brushing ensure it's bottled this helps prevent Traveler's diarrhea during trips.
Be sure any liquid mixture you want to take is prepared with boiled water.
If you prefer taking ice cubes with your drink ask the waiter the nature of the water used to prevent traveler's diarrhea during trips.
If you must consume fruits, go for the ones you peel yourself.
Avoid buying food from street vendors when in a new environment that is not trusted.
Traveler's Diarrhea during trips
WHAT SHOULD I DO IF I GET TRAVELER'S DIARRHEA?
Getting Traveler's diarrhea during trips is not the end of your world or the end of your trip! Luckily, traveler's diarrhea is rarely a cause for serious concern in most cases, it heals naturally within a few days or a week. The Treatment of Traveler's diarrhea during trips depends on the severity of the infection, the following, however, may be useful;
Although anti-diarrhea pills should be an essential part of any travel first aid kit, they should only be taken as a last resort.
If you feel a stomach bug coming on, drink plenty of fluids as diarrhea is a sure way to become dehydrated hence drinking lots of water will definitely help.
Taking (ORS) solutions can also help in reducing dehydration and replenishing the lost fluid. Solutions can be picked up at almost any pharmacy and if you don't have them/can't find them, you can always take a pinch of sugar and a pinch of salt and add both to a glass of water.
Antibiotics can be administered to reduce the frequency of the stool, ciproflaxin commonly known as Cipro is a highly effective antibiotic in the treatment of bacterial infections. It should only be used if diarrhea does not go away after several days.
Only take anti-diarrhea pills when the condition is dire.
Consider adding electrolyte drink mixes to your water bottle to replace lost potassium and sodium.
Rest– The best thing you can do is to rehydrate and rest, visiting the bathroom as often as you need to.
In conclusion, if you are visiting a developing country, you should visit a travel health clinic before you travel. The Doctor that would be attending to you at the hospital will give you specific information on the drugs to put in for travel first-aid kit.
If a case of Travelers Diarrhea persists for longer than two weeks, consider going to a clinic where you will be properly attended to.
Compiled by – Olawunmi Adeyemo
Others are reading…