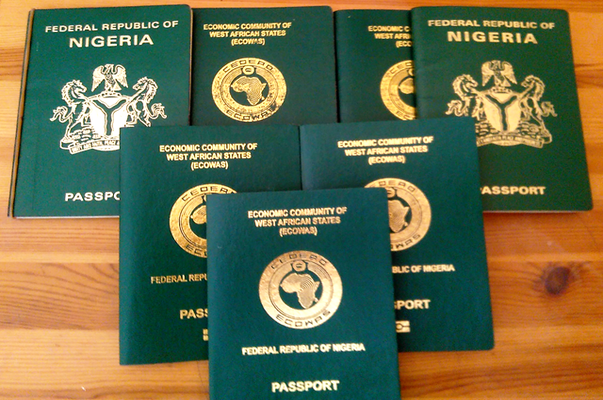 Kenya Visa information for Nigerians is noteworthy as this would determine the success of your application. Kenya is an East African paradise with a beautiful landscape where wildlife, mountains, flora, fauna, and islands are abundant. It is an ideal destination for family holidays and solo travelers to enjoy the ambience of nature by going on safaris or lazing around on a beach spotting birds and a cool breeze. Vecta travels the best travel agency in Nigeria brings:
Kenya Visa Information for Nigerians
Nigerians are required to apply for a Visa in order to visit Kenya be it for tourism, business or education.You can either get a visa at the Kenyan embassy here in Nigeria, on their E-Visa website or at the point of entry in Nairobi. Also, your possession of a Kenya visa may not guarantee your entry into the country because the immigration officers at the point of entry might deny you access into the country if you do not meet the immigration requirements.
Types of Kenya Visa
There are three (3) types of Kenya visa listed below:
Single Entry Visa: This visa is for citizens of countries who require a visa to enter into Kenya be it for conferences, business or tourism.
Transit Visa: This visa is for travelers connecting through Kenya to other destinations for a period not more than 72 hours (3 days). Those connecting flights immediately without leaving the airport do not need the transit visa.
Courtesy Visa: This is a visa issued to Diplomatic, Official and Service passport holders visiting Kenya on official assignments, or connecting through Kenya to a third country for official business or duties. It is issued free of charge / gratis.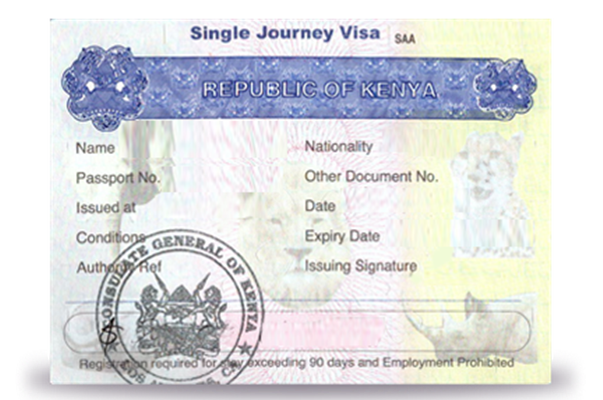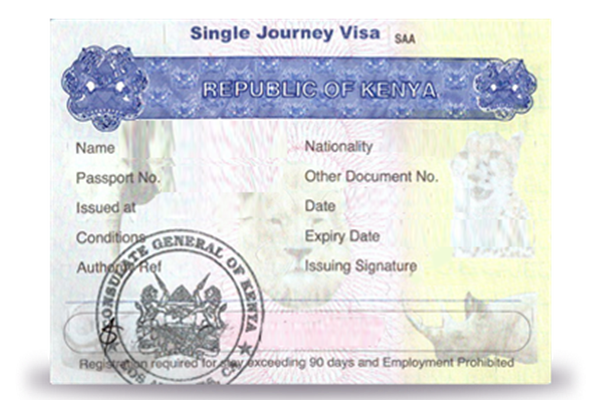 EMBASSY VISA REQUIREMENT
International Passport valid for at least six (6) months.
Scanned Photograph on a white background (5.5cm by 5.5cm)
Travel itinerary meaning your booked flights and hotel for the duration of your stay in Kenya.
A supporting letter which can be from a company, Kenyan Citizen or resident stating the traveler's name and other details with the purpose of the letter included.
Hotel bookings, details about places to visit if going as a tourist.
              HOW TO APPLY ONLINE
Click register on ecitizen.go.ke
Select register as a visitor
Once logged in, select department of immigration services
Select submit application
Select Kenyan visa
Select the type of visa and read the instructions carefully
Fill in the application form
Pay using visa card, master card or any other debit card allowed
Await approval via email then download and print the eVisa from your E-citizen account
Present your printed eVisa to the immigration officer at the port of entry
Kenya Visa Information for Nigerians
               VISA FEES
The transit visa fee cost $21
The standard visa fee for an ordinary or Single entry visa is $51
The visa processing time of E-Visa application can take two to three working days.
 Visa processing fees are non-refundable and the possession of an E-Visa is not the final authority to enter the country until you are stamped through immigration at your point of entry.
Compiled by – Ejezie Ogechi
Others are reading…