The Nigerian passport has seen its own share of ridicule and being taken for granted from one country's immigration stand to another but over time it has gained a level of respect for the tenacity and drive of its people. Among every six African is one Nigerian especially in the United States of America which supports the point being made that no matter the hurdle Nigerians always make things happen in their honour.
In regards to this movement we bring to you visa free countries for Nigerians to visit with a stay of as long as 180 days with friendly locals and low cost of living. These destinations vary from other countries Nigeria share an ECOWAS pact with to countries with open borders and the islands in North and South America for the taking.
Vecta travels the best travel agency in Nigeria brings:
Visa Free countries for Nigerians
1. Barbados
Barbados is a country on the North America continent with Bridgetown being its capital and home to exotic shopping of trinkets, clothing and all things classy in Barbados. Barbados is on the western part of the North Atlantic with the Windward islands and Carribean Sea 100 kilometres away. Their official language is English which closes any argument you might be building up for not wanting to visit the country. Nigerians are allowed to stay for as long as six months on single entry after which you have to leave to return another time. There are over fifty beaches on Barbados with exotic restaurants that serve seafood on a regular for the fitfam in you. Sights to visit include the Harrison caves with their outstanding streams and pools, Andromeda gardens with over 1000 species of flowers and fauna.
2. Benin Republic
Benin Republic is one of such countries we mentioned earlier under ECOWAS (Economic Community of West African States) which makes it a sure visa free country for Nigerians for up to 90 days after which exit is expected. Cotonou is the capital of Benin Republic which has been seen to be ever changing and improving since their independence in 1960 from their French colonialist. One outstanding feature common to its people is the welcoming smiles and willingness to help strangers better understand their ways. The famous Pendjari National Park which was named a UNESCO World Heritage site in the year 2009 awaits your exploration with over 2500 kilometre square of their total land mass being used by the park. The common sights and sounds to expect are the African Lion, Buffalo, Antelopes, Elephants, hills, and cliffs of the Atakora range acting as a backdrop to Pendjari park.
3. Burkina Faso
Burkina Faso is a landlocked country with Niger on its East, Mali to the North, Benin to the South-East, Ivory coast to the South-West and Togo, Ghana to the South. The capital of Burkina Faso is Ouagadougou which is the most populated of the states in Burkina Faso and most developed. The country is majorly known for its influence in Art and culture throughout the world with the famous drumming beats and iconic drummers originating from there.
Burkina Faso hosts the famous International Arts and crafts fair in its capital Ouagadougou yearly which sees the best handi craftmanship being showcased. There is no time limit on staying in Burkina Faso as a Nigerian, all that is needed is a proof of return flight ticket and you are good to go.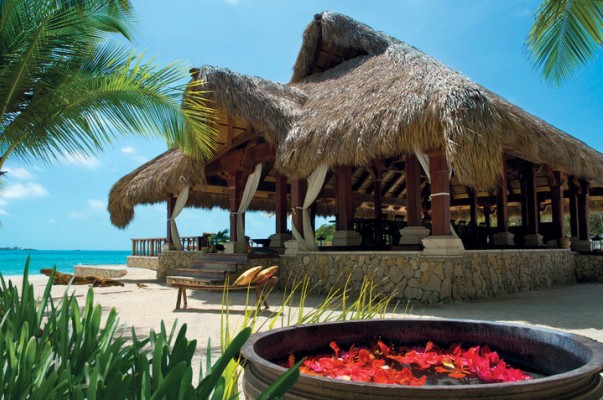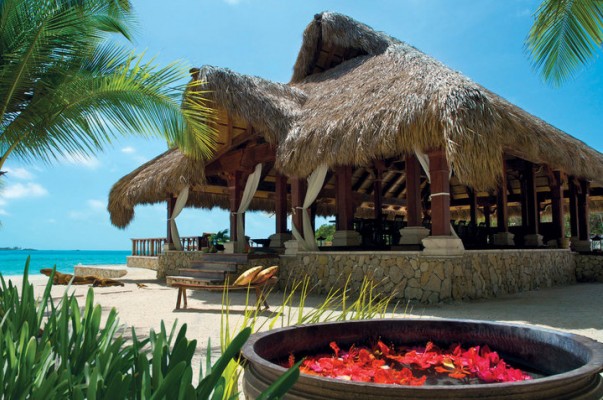 4. Cameroon
Cameroon is located in central Africa with it being nicknamed "Africa in Miniature" due to its being colonized by French and English colonial masters with Christians and Muslims living in peace for years now. Yaounde is the capital of Cameroon which has the tallest mountain in the whole of West Africa standing at 4,040 metres with its last eruption in the year 2000. Cameroon is a border with Nigeria which makes entry easy and the cost of living affordable since their currency is the West African CFA. Major sights and sounds of Cameroon includes Benedictine Museum of Mont Febe, National Museum of Yaounde and the Kribi, Limbe Botanical garden for all things beautiful and other discoveries as you explore.
5. Cape Verde
Cape Verde is amongst the treasures of West Africa with its pristine beaches and oh so blue water and skies with tourists accounting for an out of Africa feeling after stepping on its beaches. It is situated on the volcanic Archipelago of North Africa with coral on its islands and its capital Praia on the largest Island Santiago. The official language in Cape Verde is Portuguese due to its colonial masters and it's unofficial being the creole. Being a touristy country, English is understood for business with the locals very welcoming to outsiders. Sitting by the sea and eating lots of fruit is a good pastime among the visitors here with water sports like snorkeling, surfing being trendy.
6. Chad
Chad is a visa free location for Nigerians to visit considering the fact it is accessible by road and home to one of the nomad clans of Africa. It is found in Central Africa which is home to rocks shaped in form of fingers and archways for the pleasure of the nature lover. Chad's Zakouma National Park is the major attraction with many large animals and location for bird watching.
7. Dominica
Dominica is one of the mountainous Caribbean islands which is bordered by France and home to Morne Trois Pitons National park which has the boiling lake naturally heated by the volcano, sixty-five metre high Trafalgar falls and the Titou gorge. These wonders are something to be seen by a Nigerian who has a twenty-one day visa free status to explore to their heart desires and also enjoy the black colours of the beach sand. Common activities a tourist can engage in Snorkeling, hot spring bathing, Diving, exploring the botanical gardens, and many more.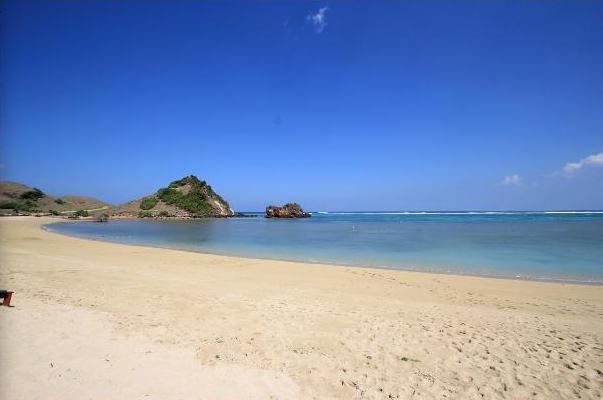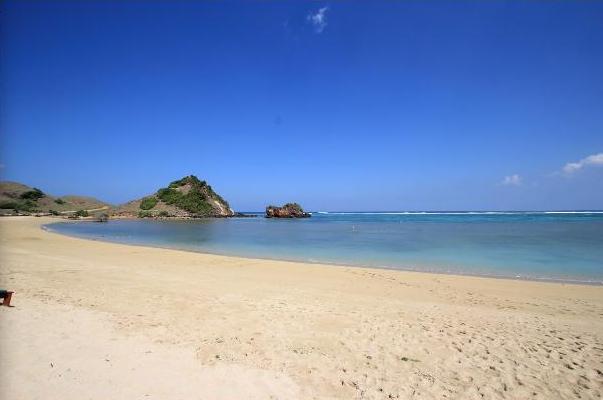 8. Fiji Island
Fiji Island offers Nigerians a four month visa free stay on their exotic island which comprises over 300 islands with the South Pacific Ocean passing through. Their official language is English which makes it easy for Nigerians to communicate with the locals and enjoy their stay better. While visiting Fiji Islands remember to get the traditional Bobo massage, walk through the Nadia botanical garden, relax beneath a Savusavu palm tree and finally watch the sun slip down the endless water and thank us later.
9. The Gambia
Gambia is famous for being the smallest country as per land mass in Africa and a member of ECOWAS which automatically makes it amongst the visa free countries Nigerians can visit for at most ninety days before an exit is demanded. The most advisable means of transportation from one part of Gambia to another is by road which gives you the opportunity to see various wildlife in their natural habitats. To truly visit the Gambia is taking a daring swim in the Crocodile pool which is definitely not a feat for the faint at heart.
10. Georgia
Do not be surprised with us listing Georgia being an East Europe country to be amongst the visa free countries for Nigerians, it is true. Nigerians are allowed to visit Georgia for a duration of thirty days before exit is required. This is a good location for wine tasting as there are endless stretches of wine growing valleys and ancient churches built on mountains as seen in Asia amongst the Buhdist. Georgia is good for relaxation and common among the older folks for its slow pace and the opportunity it affords them to learn a new way of life.
11. Ghana
The gold coast of West Africa has been famous for years and a budding tourist favourite among the traveling community. Being an ECOWAS member Ghana is amongst the visa free countries for Nigerians to explore up to 90 days. Ghana is a historical slave route with relics like Elmina castle, Cape coast castle amongst others to serve as a reminder of the times it went through. Tourists can take their time to visit Manhiya palace to learn more about the Ashanti tribe which was one of the prominent tribes in Africa before colonialism. Other sites include their National parks, Okomfo Anokye Sword amongst others.
12. Guinea
The capital of Guinea is Conakry which is a coastal city with the modern grand mosque and National museum to boast of. Guinea is an ECOWAS country which makes it visa free for Nigerians for up to ninety days in which you can explore every crevice you might be interested in. Guinea is a major producer of precious stones like bauxite, gold, and metals which are mostly exported to be processed into finished goods depending on its use. For things to do and places to visit in Guinea: take a Fatou nature and adventure trek, visit the grand mosque in Conakry, explore the national museum, visit mount Nimba strict nature reserve to see the almost extinct viviparous toad, African chimpanzees etc.
13. Cote d'Ivoire
It is also known as the Republic of Ivory Coast with Abidjan as its capital locate beside the ocean, rolling hills and faunas to be appreciated. Cote d'Ivoire is visa free for Nigerians for a duration of ninety days after which an exit is required. The official language in Cote d'Ivoire is French but its locals converse in Pidgin English and a little Yoruba which makes it easy for a Nigerian visiting this west African country to easily assimilated into their way of life. Exploring cote d'Ivoire should start from the magnificent St Paul's Cathedral in Abidjan, Grande Mosquee de Plateau, Museum of civilisation to the Basilica of Our Lady of Peace in Yamoussoukro and lots more.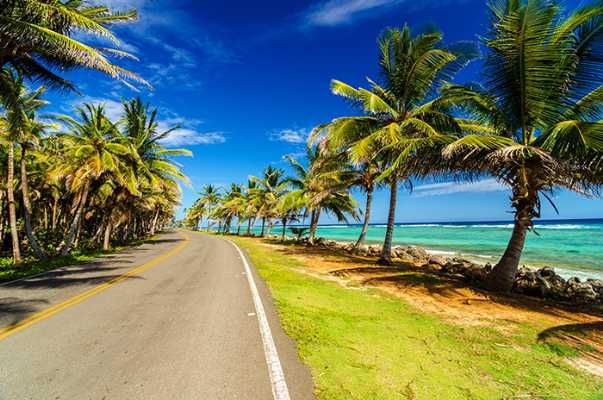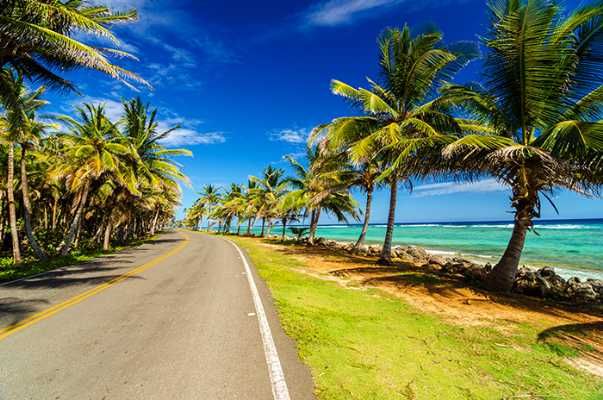 14. Haiti
It is a sovereign state found in the Caribbean off the island of Hispaniola in the Greater Antilles archipelago with smaller islands as the Grande Caye, Tortuga, Gonave surrounding it. Haiti is amongst the visa free countries for Nigerians to visit and stay for a maximum of ninety days before exit. It is a favourite destination among the young travelers due to the opportunity it gives them to hike its numerous hills, explore its length and breathe, engage in various water sports, see traditional dance performances and party their heart out.
15. Niger Republic
The Republic of Niger is a West African country which is a border country to Nigeria, Burkina Faso, Libya, Chad, and Benin. The capital of Niger is Niamey which is home to the National Museum of Niger while 80% of its land mass is in the Sahara desert. Being an ECOWAS state it is amongst the visa free countries Nigerians can enter freely for ninety days to explore the exciting flea market in their Grande Marche tasting different Niger cuisine, discovering the Koure giraffe reserve and the ancient Agadez grand mosque built with clay.
16. Senegal
Being an ECOWAS state it is amongst the visa free countries Nigerians can visit for ninety days before they return home. Senegal is a West African country colonized by the French with interesting historical relics and places to explore for you to be familiarized with the feel of the country. Dakar the country's capital is famous for its outstanding nightlife, Theodore Monod museum where indigenous arts are on display and the Medina district. On getting to Senegal visit the National Bird sanctuary in Saint Louis for bird watching, the pink lake known as Retba to the locals, African Renaissance monument, Les mamelle lighthouse, Fathala reserve and many more.
17. Seychelles
Seychelles consists of archipelagos of over one hundred islands at the extreme of East Africa bordered by the Indian Ocean with many coral reefs, faunas and botanical gardens. With Victoria being the countries capital and located on Mahe which is the commercial centre for transportation to all its islands. It is amongst the visa free countries for Nigerians to visit for ninety days without any immigration issues. The official language spoken in Seychelles is French and English due to it being an open port with numerous ships passing through its port. The locals are very warm, friendly and helpful to tourist since their economy thrives on Ecotourism and fishing. Their main dish usually consists of seafood and exotic spices to captivate the taste bud of the diner. Explore Curieuse Island where giant tortoise resides, walk through Victoria market, clock tower, the Hindu temple, go skiing, scuba diving etc.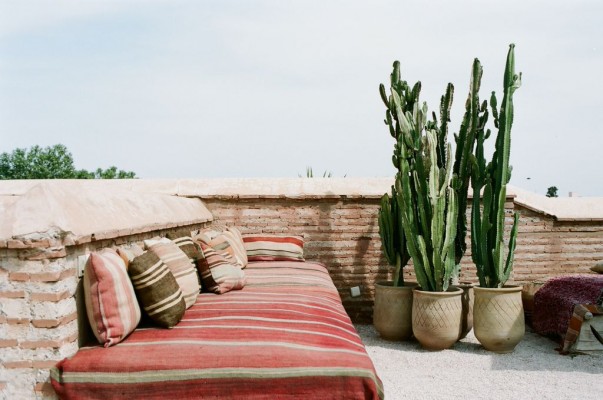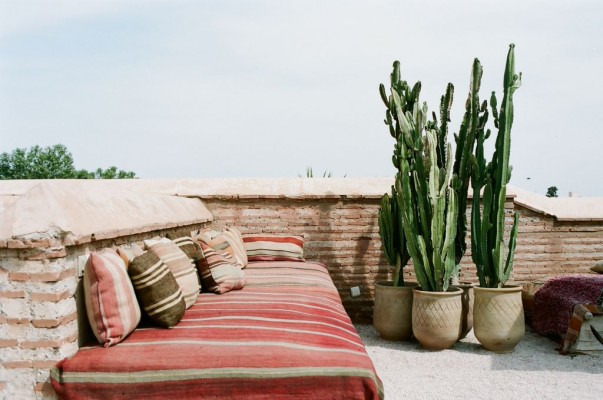 18. Sierra Leone
Sierra Leone is amongst the visa free countries for Nigerians to visit as it's a member of ECOWAS and is quite accessible to Nigerians being on same West Africa as Nigeria. Its capital Free Town got its name after it became a refugee for returned slaves in the 19th century. Sierra Leone is a typical coastal country with white sands spread and blue sea for the tourist keen on a lazy vacation to soak in the essence of the relaxed environment. Top things to do in Sierra Leone include a visit to iconic towns like Cotton Tree, King's gate, Aberdeen, Bunce Island which was instrumental during the slave trade as a port for where the slaves were taken to the Western world. The historical railway museum, National museum, mosque, Tacugama Chimpanzee Sanctuary and many more.
19. Liberia
Liberia means the 'Land of the free' which was set up by the American Colonization Society for African Americans to migrate to in 1821 before its independence in 1847. Liberia is an ECOWAS state which makes it amongst the visa free countries for Nigerians to visit for up to 90 days before exit. Liberia is the famous War torn country of early 2000 but has found a way to get it all together within the space of five years while promoting Gender equality, better economy, youth growth amongst others. The capital of Liberia is Monrovia where the Liberia National Museum is located with focus on national culture and history. Monrovia is a coastal city known for its palm-lined beaches, silver sands and strong wind for surfing in cities like Robertsport, Buchanan. Things to do in Liberia include a visit to the Santa Anita race park for horse racing and tournaments, Rose parade which is the highlight of cultural parades, The Huntington Library, Art Collections and Botanical Gardens which tells the countries story with its historical sites and other documentation.
20. Togo
Togo is a coastal country with Ghana to the West, the Benin Republic to the East, Burkina Faso to the North and the Gulf of Guinea to the South. Togo is a West African country that is also an ECOWAS state which makes it visa free for Nigerians to visit. The capital of Togo is Lome where Bazaars are always ongoing, voodoo markets in open spaces with their charms widely spread. Interesting things to do in Lome includes a visit to Koutammakou village which is a typical African village experience with clay huts and  thatched roof inhabited by the Batammariba people. The Lome Cathedral, Grande Marche, Monument de I'Independence, Mount Agou are not left out.
21. Mali
Mali is one of the landlocked countries in West Africa with it being the eight largest country in Africa with over 480,000 square metre of land. Mali is arid combining the Sahara and Sahelian weather with the only means of transportation and survival for Agriculture being the River Nile which flows through it at certain seasons. It is an ECOWAS member state making it amongst the visa free countries Nigerians can visit for a duration a ninety day period to enjoy its wonders. Major sites to visit include Zoo National de Mali, Great Mosque of Djenne, Fort de Medine, Tomb of Askia, River Nile, Monument de l'independance, Dune de Rose amongst others.
22. Palestine
It is known officially as the State of Palestine which is a historical country in the Middle East by the West Bank and Gaza Strip. Although the capital is in East Jerusalem, its administrative seat is at Ramallah which as an interwoven history with Isreal the pilgrim country for Christians. It is a visa free country for Nigerians visiting for tourism and not business to stay for as long as is given at the immigration check-in point.  Explore the Church of Nativity in Bethlehem, Dar Zahran Heritage building, the blessings gift shop for handcrafted souvenirs, Olive wood factory and many more.
23. Niue
Niue is a Tropical island country on the South Pacific Ocean North-East of New Zealand with English being their official language and a land mass of over 101 square millimetres. The country's capital is Alofi where they practice a parliamentary system of Government and the locals are estimated to be a little over one thousand six hundred people as at their 2016 census. Top things to do in Niue include visiting the Huvalu forest conservation area, rock pools of Avaiki caves and the naturally formed arches of Talava.
24. Montserrat
Montserrat is located on the North American continent and classified as a Carribean Island under the Leeward Islands also known as the Great Antilles classified under the former British West Indies now British Overseas Territory (BOT). Montserrat is amongst the visa free countries for Nigerians to visit to explore the black sand beaches, coral reef, shoreline caves, cliffs, Montserrat museum, Montserrat monastery amongst others.
25. Pitcairn Islands
This is the last of the British Overseas Territory (BOT) which consist of four volcanic islands: Pitcairn, Henderson, Oeno, and Ducie which has a population of 50 people from their last census. Pitcairn Islands is amongst the Visa free countries for Nigerians to freely explore and welcoming to settlers with the promise of free land if they stay. The island is a pacific ocean gem with spectacular weather, view, and activities like going through history at the Pitcairn National museum, engaging in water sports, hiking and the likes.
26. Transnistria
It is an unrecognized state that broke away from the Soviet Union now Russia to for Transnistria also known as Transdniester, Transdniestria, or Pridnestrovie. This country is between the Dniester river and Ukraine which makes it ideal for water sporting, exploring cricova winery, Denderiarum Park, Triumphal Arch etc. It is a country that is visa free to all.
27. Cook Islands
It is a Carribean island on Oceania continent with fifteen islands within its jurisdiction all scattered across the South Pacific Ocean. Cooks Islands practice a free trade partnership with New Zealand and is a renowned little paradise for lovers of Scuba diving, water sports and tanning. It is a visa free country for Nigerians especially.
28. South Ossetia
It is a disputed country found on the South Caucasus region and North of the Georgian territory. They share almost everything with Georgia and is amongst the visa free countries for Nigerians to visit. It is accessible by bus from Russia but still under the dangerous countries to visit due to their riots and instability.
29. Micronesia
Micronesia is a subregion of Oceania continent with over one thousand small islands in its jurisdictions with Polynesia and Melanesia flanking it on both sides. Its currency is the US dollar with a very stable economy for tourists to thrive during their stay. It is a visa free country for Nigerians to explore their various ruins coming out of the lagoon Pohnpei like sunken basalt temples and burial vaults and also go scuba diving and snorkeling with the marine animals.
30. Vanuatu
The Republic of Vanuatu is a South Pacific Ocean country with over eighty distinct islands to call home. It is a visa free country for Nigerians to visit since its part of the Commonwealth of Nations colonized by the British. Vanuatu is an archipelago of volcanic origin which offers hiking, learning their history from the National Museum in Port Vila, Scuba diving at coral reefs, exploring the world war II wreckage underwater etc.
Visiting these countries will greatly improve your chances of being a world citizen and help you encounter other cultures at an unbiased angle.
Others are reading…
Fun things to do in South Africa
Reasons to visit Durban South Africa