Accra is the capital of Ghana which was declared so in 1877 during its occupancy by the colonial masters. It has been known to be the advanced and forward thinking city in the country with its well thought out network of roads which leads along the Atlantic Ocean to other regions in the country. Also, the seat of governance – The Jubilee House, Parliament House, The Supreme Court, Ministries, Kotoka International Airport and Head Offices of major banks, industries, and companies are found in Accra.
Considering the country's official language is English, in a lot of neighbourhoods, its citizens are seen speaking their local languages.
Vecta travels the best travel agency in Nigeria gives:
Top five things to do in Accra
1. Independence Square
In the square are green and yellow seats arranged beneath pavilions to sit up to 25,000 people at a time. In the square are two monuments the Independence Arch and Black star Monument (Black star gate). Across the street is a statue of a soldier which depicts the lives lost during the fight for its Independence.
The independence square was built in honour of Queen Elizabeth II who visited Accra. Construction finished in 1961 after which it was nicknamed "Black star Square". It was built on the grounds where the independence parade took place and will always be held here every March 6th. To access the square you have to go through the Black star Gate which is a charming wrought iron of beautifully made design.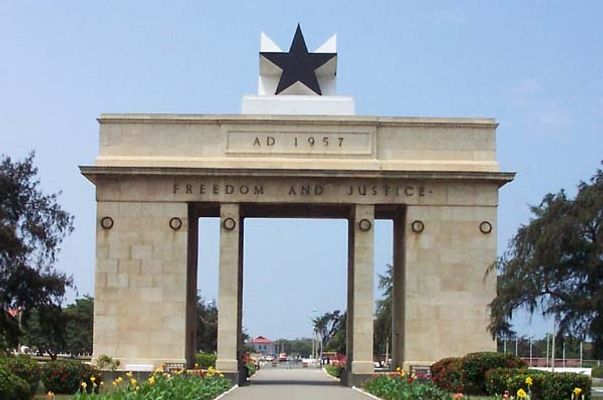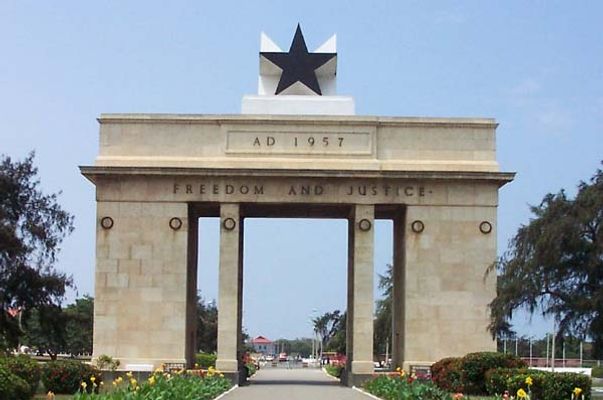 2. Jamestown And Ussher Fort
They became a prominent commercial and residential area in the 17th century due to the British James Fort and Dutch Ussher Fort on the Gulf of Guinea coast. The colonial era saw lots of Dutch and British ships docking in its harbor and it also is the oldest district in Accra occupied by Ga. Present day Accra, Jamestown and Ussher fort became a fishing town and haven for lots of artists. There is never a city tour of Accra that is complete without visiting these places.
The Jamestown Lighthouse still stands tall amongst the disrepair and negligence of the community to care for their historical sites. Ussher fort was the seat to the colonialist's administrative arm during the 1800s.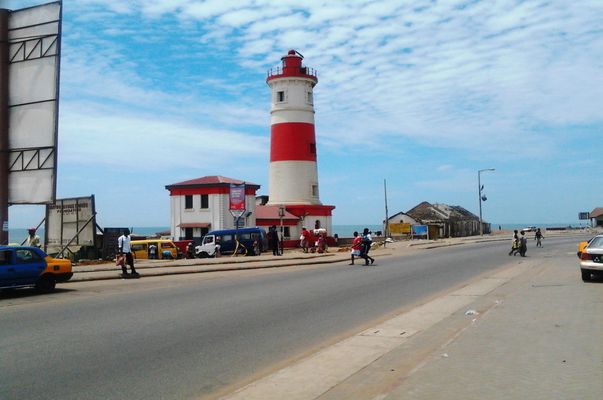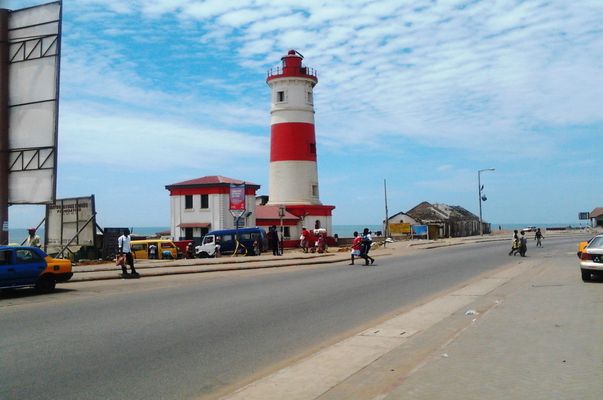 3. Makola Market
It is a typical African market which houses various sections for goods and services. Most people are known to visit this market for it's a great place to experience the everyday living of a Ghanaian and also interact with locals. The people are so friendly and warm that they do not mind taking out time to give direction to strangers, take pictures with them and give a good bargain.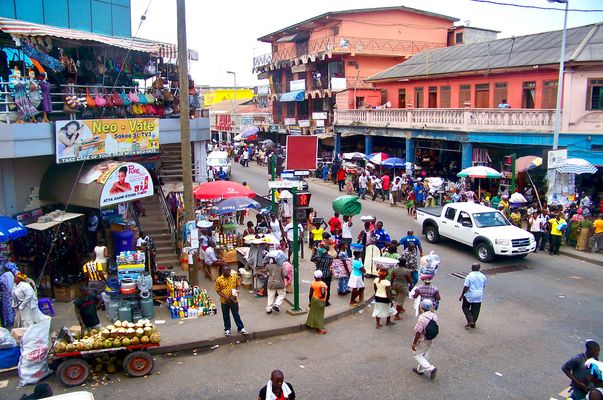 4. Centre for National Culture (Art and Craft village)
To experience the beautiful scenery of the art and craft predominant in the region, take a trek or bus down to the centre for National culture. It is commonly known to tourists as the art and craft village where lots of indigenously made sculptures, sketches, souvenirs, textiles amongst other things can be bought. It covers a wider range of choices to make compared to the Makola market which is the locals choice for shopping. There is an outdoor and indoor sector to the Centre which is just adjacent independence monument.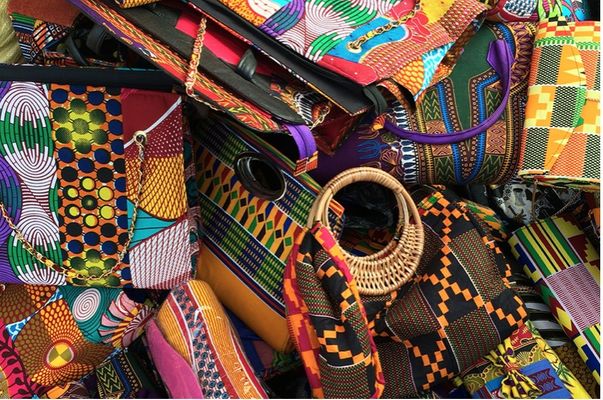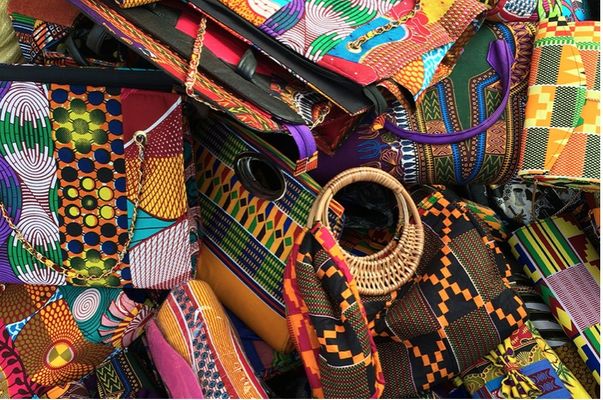 5. Labadi Beach
No matter how it is been considered, its relevance to the Accra Tourism board can never be overemphasized. Labadi beach with miles of vast beach sand and location on the Atlantic ocean makes it the perfect place for every tourist to visit for a day of relaxation and fun. Some water activities can be engaged in while there. Some tourists just prefer to sunbathe, sip some wine and listen to the numerous sounds. Live bands and reggae artists can be encountered on the beach during special occasions. If not visiting with drinks and eating supplies, there are a number of bars, restaurants, and shops to make your choice from. To get the beach to yourself always visit during the week.
Others are reading: