With the ever-increasing hustle and bustle associated with the Nigerian State owing to population growth and economic consequences. The body deserves some time-out to unwind and maintain an optimal state of functioning. The diverse and rich nature of Nigeria as a whole affords us all the opportunity for such a getaway without having to break the bank. In addition, one major avenue to relieve this experience is through resorts scattered across the 36 states of the country. The perk of a getaway at a resort – either solo or with loved ones – brings with it an aura of exquisiteness, privacy, and indulgence in fun activities. From the North to the south, you cannot run out of options of perfect getaway resorts in Nigeria.
Vecta travels, the best travel agency in Nigeria suggests:
5 PERFECT GETAWAY RESORTS IN NIGERIA
Le Méridien Ibom Hotel & Golf Resort, Uyo, Akwa Ibom
The Le Méridien Ibom Hotel & Golf Resort is touted as the pride of Uyo, Akwa Ibom State. This resort is sitting on 174 hectares of land, is in sync with nature owing to the rich palm forest vegetation which encapsulates it. If you desire peace and serenity and an original atmosphere, Le Méridien Ibom Hotel & Golf Resort is for you. Asides the amenities and activities available at the resort such as spa, night clubs, swimming pool, fitness center, squash and tennis courts; a highlight of this resort is its world-class 18-hole golf course and helipads.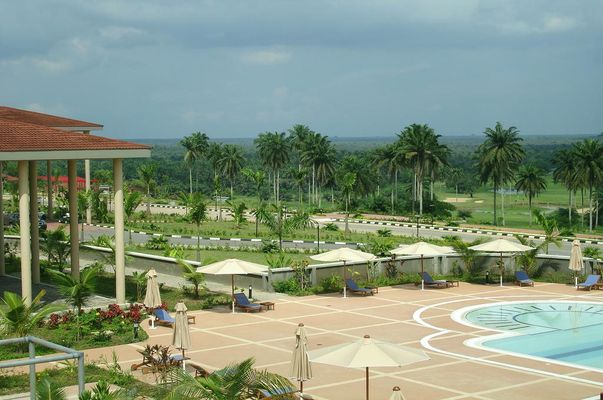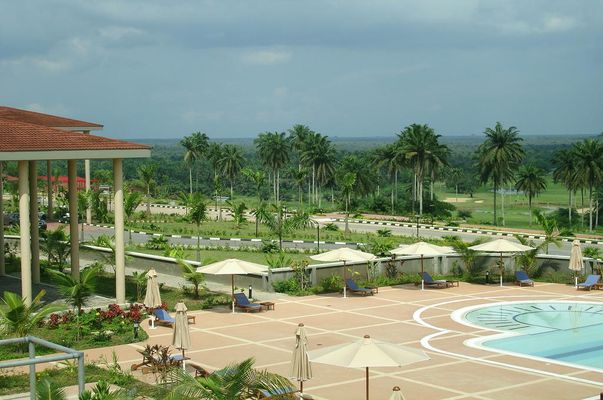 Whispering Palms Resort Badagry, Lagos State
"The older the wine, the finer the taste": this maxim could be ascribed to the Whispering Palms Hotel and Resort Badagry, Lagos which is among the oldest resorts in Nigeria. However, the top-notch service delivery at this resort has not waned. This is a perfect getaway which features among many other things, impeccable hospitality, modern amenities, and a complementary serene environment. Some activities to look forward to at this resort include swimming, fitness center, ball games, museum, coconut dispensary, and numerous forms of a boat ride.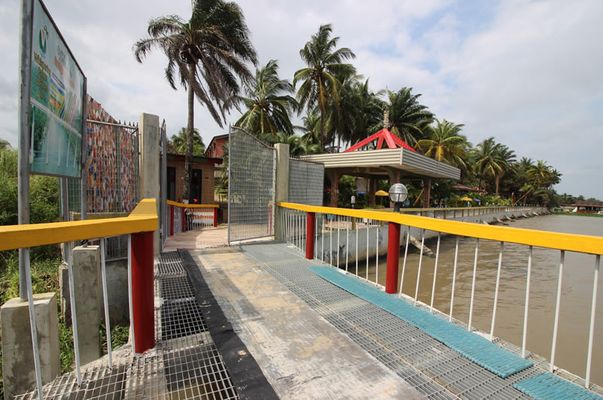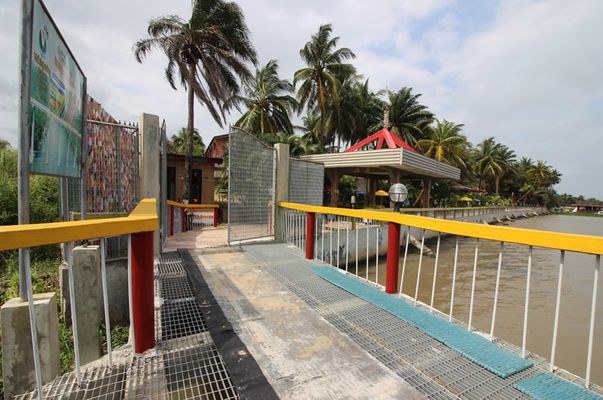 Zenababs Half Moon Resort Ilesa, Osun State
Zenababs Half Moon Resort, Ilesha, Osun State is borne out of the mix between history and future. This resort sits on 25 acres of opulent grounds, encapsulated by the beauty of nature through nearby hills and serene environment – just right for your perfect getaway! The resort offers myriad amenities and activities covering games lounge, fitness club, wildlife park, an artificial boating lake, swimming pool, fully furnished chalets, among others. Zenababs is absolutely a place to be.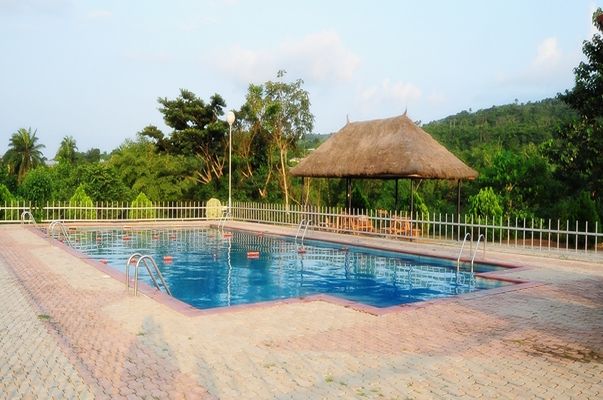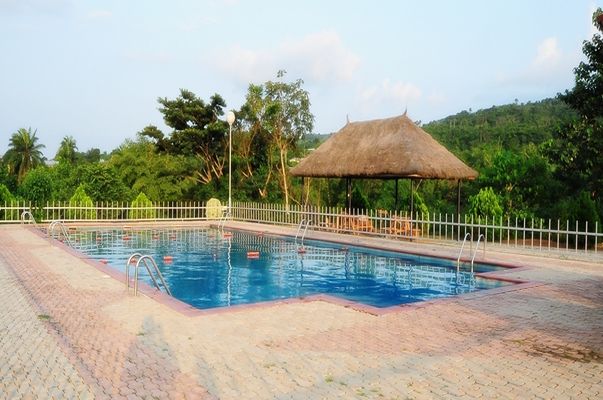 5 Perfect Getaway Resorts in Nigeria
Obudu Mountain Resort Obudu Plateau, Cross River State
Obudu Mountain Resort Cross River State is one getaway destination that will keep you enthralled. A picturesque view awaits tourists who ascend to the 2,850 ft mountain top with the cable car. Asides the mountain, the resort abounds with top-notch amenities and a gamut of activities to engage in such as butterfly and bird watching, swimming, horse riding, fitness center, several sporting facilities, a helipad, among others!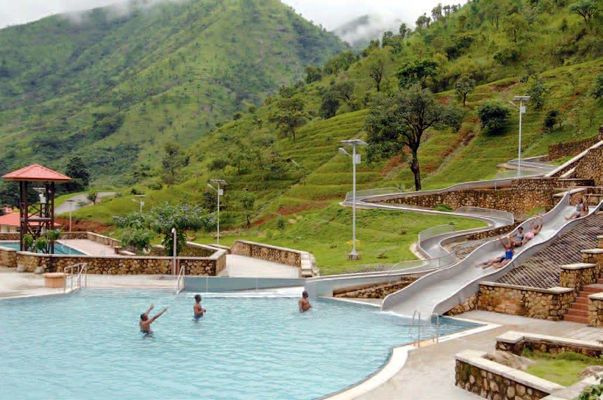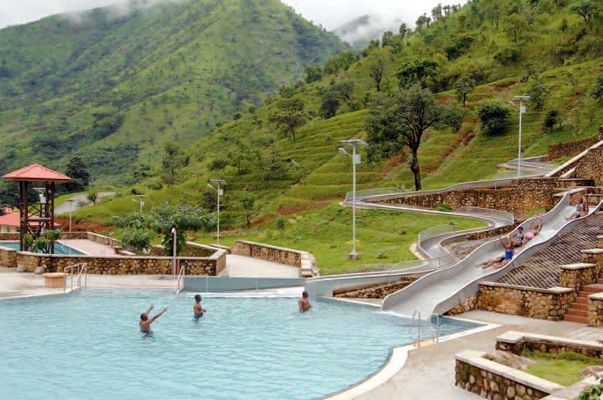 La Campagne Tropicana Beach Resort Ibeju-Lekki, Lagos State
The integration of African hospitality with culture in an international fashion is the hallmark of La Campagne Tropicana Beach Resort. This perfect getaway destination offers a lot of scintillating facilities to suit all, irrespectively of your taste and needs. The resort offers a sparkling beach, mangrove forest, and lagoon with the opportunity to be in sync with nature. The fully furnished chalets come in different range for all budgets. In Addition, the facilities available at this resort include but not limited to yacht cruise, jet ski, kayaking, swimming pools, beach soccer, horse riding, and gym.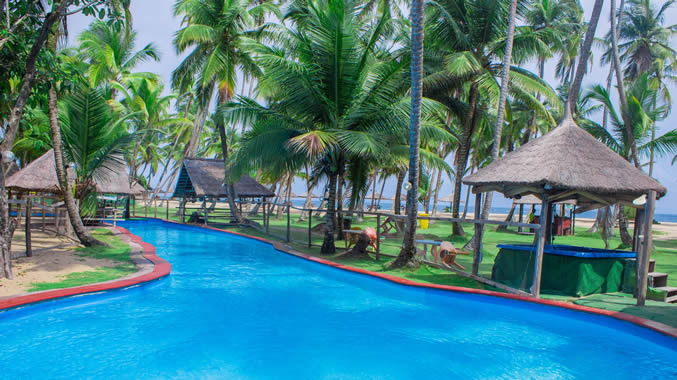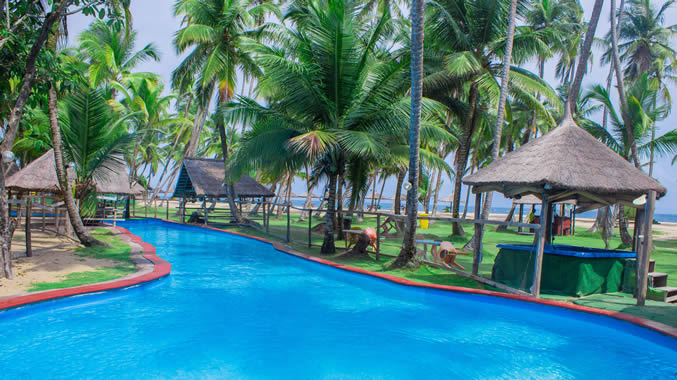 Since we know this list is not exhaustive enough, we would love your suggestion of resorts to consider for the list.
Others are reading: