As the nutritionists say, breakfast is the most important meal of the day which gives the energy and drives to conquer the day. African breakfasts to try when visiting are sumptuous, well prepared meals which are packed with much energy giving nutrients for fitfams and general foodies. These meals are well prepared which makes it ideal to be kept over a period of hours before its spoilt compared to some half cooked, half fresh meals which cannot stand the test of time. African breakfasts are uniques in the sense of them being eaten during any meal of the day as long as the sides they are being served with are changed or spiced up a little to suit the serving.
Vecta travels the best travel agency in Nigeria brings to you sumptuous African breakfasts to try when visiting either Africa or a local restaurant in the Diaspora.
African breakfasts to try when visiting
Waakye
Waakye which is pronounced (Waachay) is a traditional Ghanaian dish of cooked rice and beans, which is usually eaten as breakfast. Plantains are the perfect mix of sweet and savory to eat with the beans served with the eggs it will keep you full for hours. You might feel this is your regular rice and beans but a little something is added to Waakye which is the reason for its brownish colour and distinct taste even without putting any sauce, it can be eaten with pleasure.
Ingredients of Waakye
Rice
Beans
sorghum leaves (colouring)
Salt for tasting
For the serving of this delicious meal, the spicy Ghanaian pepper sauce is usually used while most side dishes taken alongside the Waakye are fried plantains, egg, spaghetti, vegetables with meat, fish, or chicken. To top it all a cold tall glass of juice or mineral water would be ideal.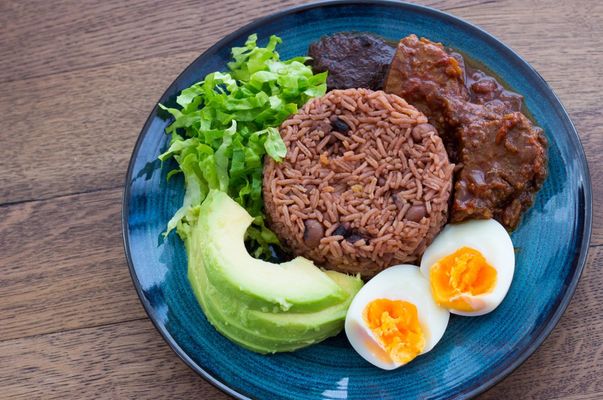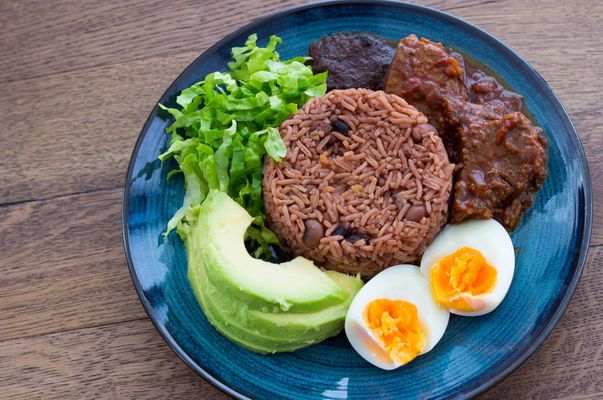 Shakshuka
It is a North African and Middle Eastern dish very common amongst the citizens of Tunisia and well recognised in Isreal, Shakshuka is pronounced as "Shahk-SHOO-kah. Our focus would be on the traditional Shakshuka which is made mainly of spiced tomatoes, green pepper, garlic, onions and poached eggs which are made over a hot cast iron skillet.
Ingredients of Shakshuka
Olive oil
Chopped Tomatoes
Chopped yellow onion
Chopped green peppers
Chopped fresh garlic
Ground coriander
Sweet paprika
Ground cumin
Pinch of ground red pepper
Salt to taste
1 tsp sugar
6 large eggs
Fresh parsley leaves
Fresh mint leaves
For serving the Shakshuka freshly washed mint leaves and parsley are cut into small bits to sprinkle as a topping. Shakshuka can be eaten with any bread of your choice with a steaming cup of coffee or tea of your choosing to wash it down. One important note to take in the preparation of Shakshuka is to make little indentations in the well-fried sauce before breaking your eggs into the sauce to give it a becoming finish.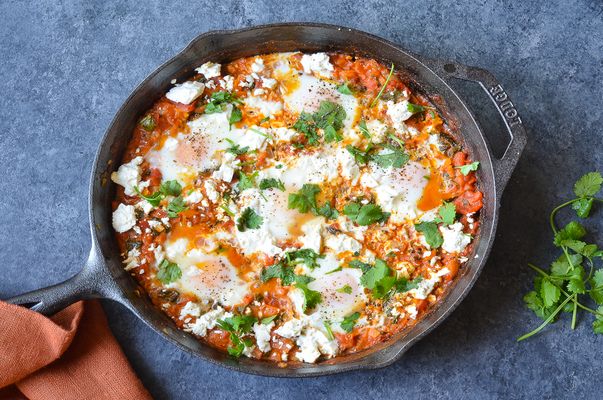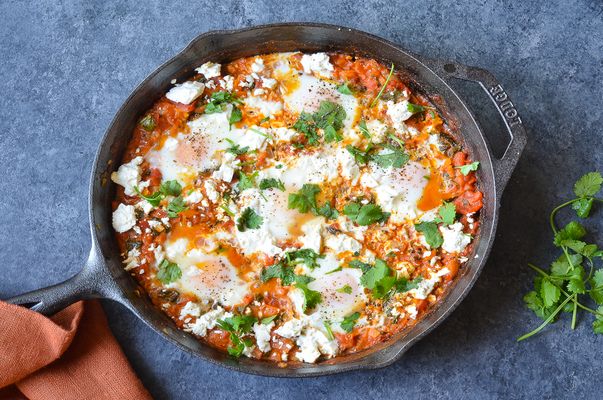 Bogobe
Bogobe mostly known as "Slap-Pap" amongst Botswana nationals is a favourite breakfast which when eaten with native watermelon of the orange flesh is called "Bogobe jwa Lerotse". This is made solely of fermented Sorghum or millet which is a good meal to start the day because of its complex carbohydrate full of fiber. If being prepared as a porridge it would be cooked with chicken stock, chopped tomatoes, and onions.
Ingredients of Bogobe
Fermented Sorghum/Millet
Chicken stock
Tomatoes sauce
Onion
Lerotse melon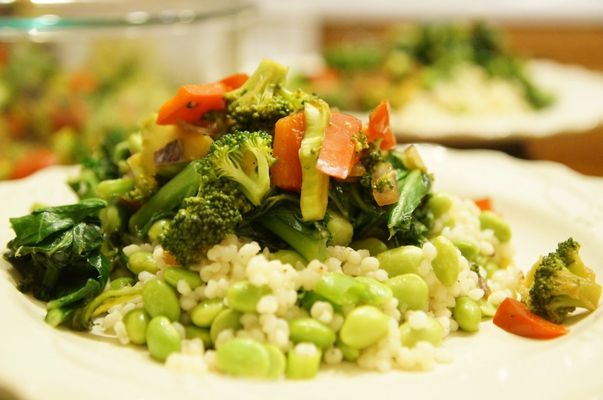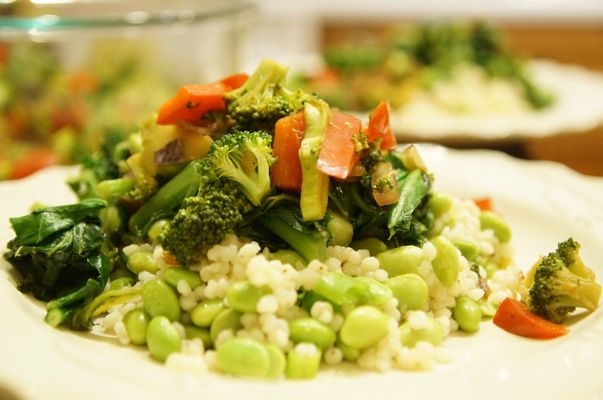 Ful Medames
This is a popular Egyptian and Sudanese breakfast which is made of mashed Fava beans high in vitamin K, B6, potassium, Copper, Selenium, magnesium, Thiamin, and Zinc. This highly nutritious meal is pronounced as "Foul Medames" which is being cooked as a concoction alongside cumin, tomatoes, smoked paprika amongst other things.
Ingredients of Ful Medames
Virgin olive oil
Fava beans (organic)
Blended garlic
Chopped Tomatoes
Chopped onions
Cumin
Smoked paprika
Lemon
salt to taste
Chopped parsley
When being served its side dishes can include mint leaves, red pepper, onion, lemons, hard boiled eggs, yogurt, cucumber, pitas, naan.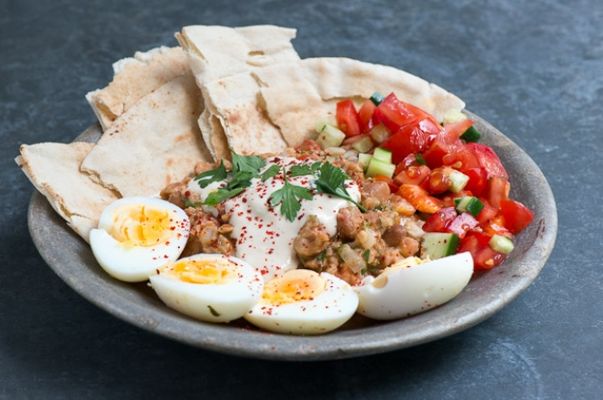 Moi-Moi
This sumptuous African breakfasts to try when visiting Nigeria is common amongst the Yoruba tribe. It consists of mashed beans, pepper, eggs, spice, meat or fish which is usually put inside a heatproof nylon specially made for this or an aluminum can and then placed inside a pot or oven to steam. This meal is highly nutritious in protein, fiber, folate, calcium. Magnesium, calcium, and potassium and are believed to help hasten the healing process of injuries.
Ingredients of Moi Moi
Beans
Eggs (optional)
Corned beef
Vegetable Oil
Chilli
Crayfish
Onions
Salt and Seasoning to taste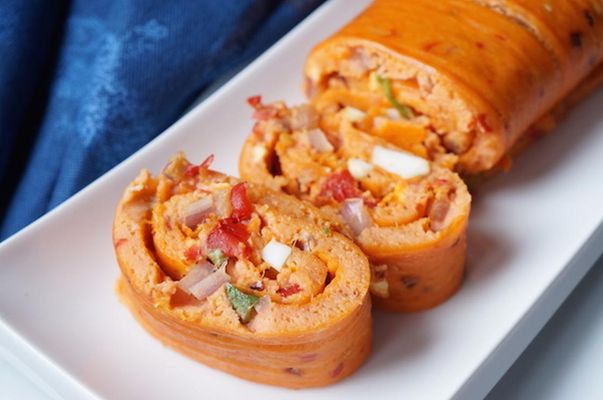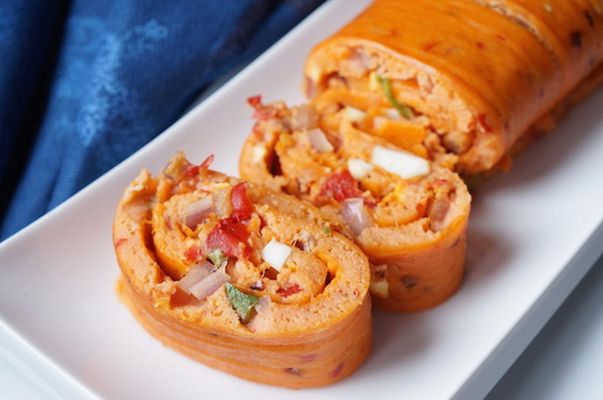 When being served its either eaten with pap, bread, alongside rice or another side dish as you may find a use for. It is a good sleep drug when eaten with pap as it calms the nerves and makes almost all the muscles in your body turn to mush. This is why we would ask you to eat it during days when you have little to nothing doing for utmost satisfaction.
Others are reading…