A resort is where people mostly lodge to get away from the mundane cycle of work and any other things that fills their days. These top resorts in West Africa can easily absolve you into the pleasure of relaxing and preparing mentally to return to the real world after some time.
RELATED: Most Outstanding Resorts and Hotels in Calabar in 2021
West Africa has stayed true to its image of rolling hills, exotic wildlife, Beach, and beautiful scenery. These top resorts in West Africa would have you begging to stay longer after you enjoy their all-inclusive nature.
Kamp Ikaare, Lagos
This is an island resort located in a densely populated Lagos Island which is full of white sands, beautiful beach house and a swimming pool for those who cannot seem to manage the sea. This is a luxury haven built for the main purpose of relaxation and having fun. Since the resort is located on an island which makes it an exclusive resort, free of some types of clientele who are not ready for relaxation and guarantees safety from them.
Location: Ikaare, Ibeju-Lekki, Lagos.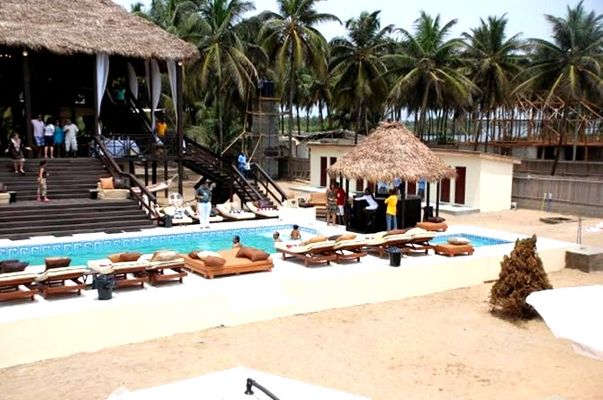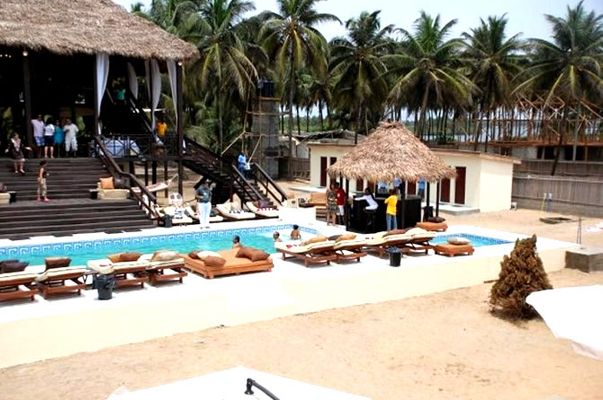 Melia Tortuga Beach Resort, Cape Verde
This top West-African resort is everything a resort should be with special spa treatments that leave your muscles buttery and well pampered. Melia Tortuga Resort is known for its great beach, white sand, and blue waters as far as the eyes can see them with you lounging within the shade of a palm tree or chasing after coral. The sunshine and intriguing locals would have you all wrapped in a world of your own for longer than expected.
Location: Sal, Cape Verde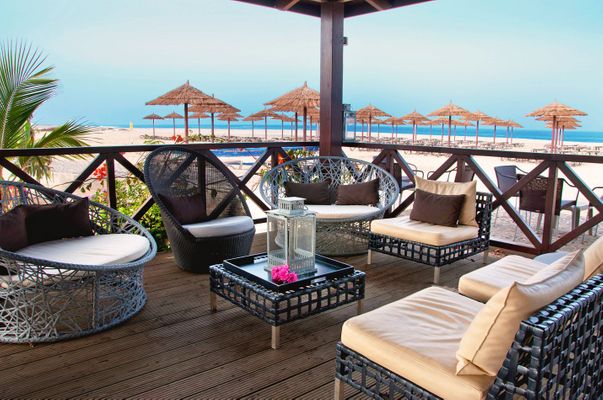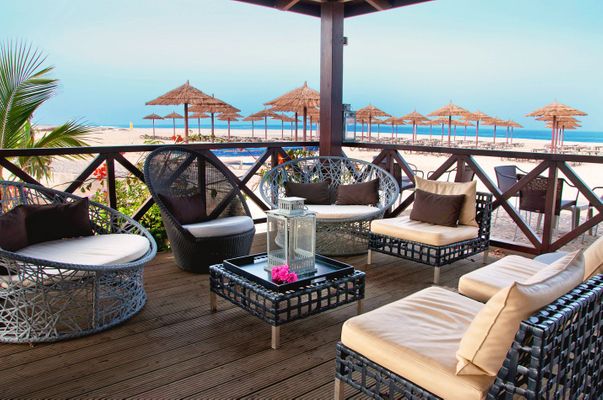 Les Alizes Beach Resort, Senegal
Les Alizes is serene with a relaxing and calming effect on one's nerves. The Beach resort is known for the service its staff renders especially their quick response to time. There is a tropical garden in its vicinity where you can go to watch the plants and occasional birds that come to visit. Les Alizes is located atop a hill within the confines of an old plantation which olds much memory and activities for a tourist to engage in at any given time. At Alizes Beach resort every weekend is a party with much excitement to go around.
Location: Cap Skirring, Senegal.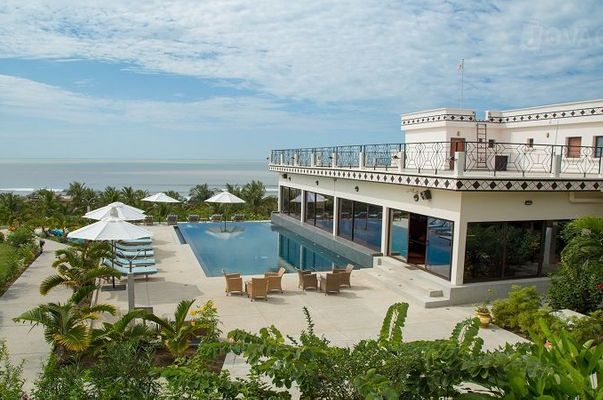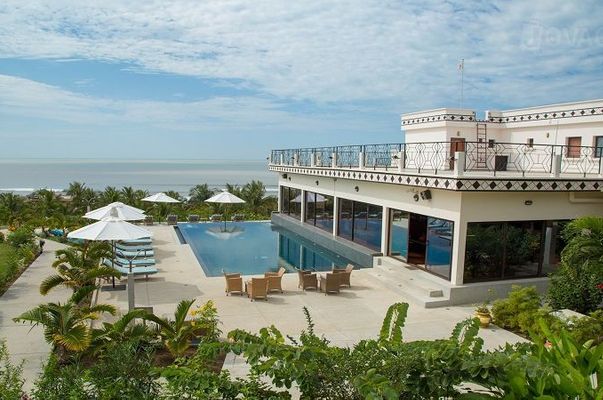 La Campagne Tropicana Beach Resort, Lagos
La Campagne Tropicana is located on the outskirt of Lagos the commercial hub of Nigeria which boasts of catering to the needs of a visitor who is looking to connect with the African culture.
RELATED: Places to kayak in Lagos, Nigeria
This African themed resort is portrayed in a positive light with the staffs dressed the traditional wear of Abeokuta people (Adire) and welcoming guest with a cold calabash of Palm wine which is a representation throughout Nigeria of friendliness. Then you go to explore the various facilities from the various love nest by the beach waiting for lovers to cuddle up and enjoy the lovely breeze from the Atlantic while getting lost in each other. There is a mini spa where rejuvenation is their main aim with sports like kayaking, volley balling and others just waiting for you to engage in them.
Location: Ikegun, Lekki/Epe Expressway, Lagos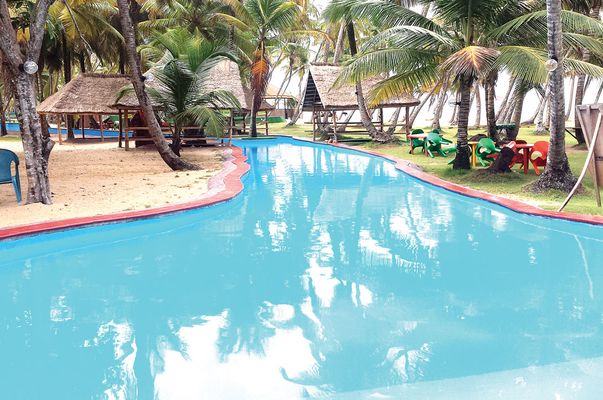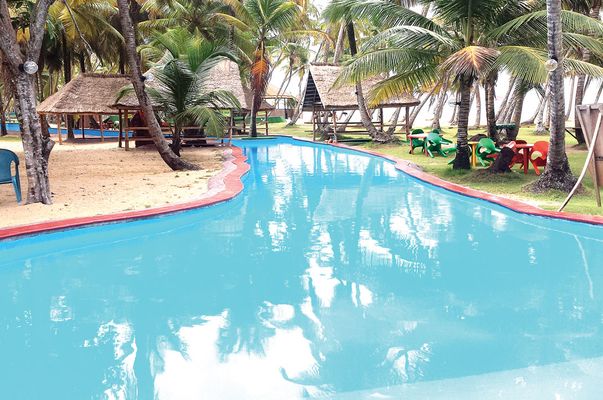 Anomabo Beach Resort, Ghana
Anomabo Beach Resort is nothing short of exotic with it sitting pretty amongst the palm trees and white beach sand surrounding it giving the romance-minded tourist the opportunity to nestle in their lover's arms while taking long strolls or skinny dipping in the beach just a walk away. The dinner setting and opportunity to watch seabirds nesting in their peak season is everything to cherish and look forward to.
Location: Cape Coast, Ghana.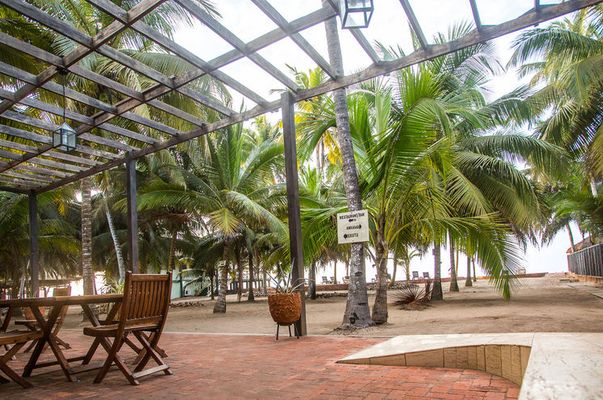 Hotel Casa Del Papa, Cotonou
Hotel Casa Del Papa is the next thing to wonderful with its location in a palm tree spammed área, by the lagoon and further down the ocean. Ouidah place in the Benin Republic is known for its snakes which tourist go to see and take pictures with and its also by the Atlantic.
RELATED: Visa free countries for Nigerians
The accommodations are made of logs which gives the camper an experience to cherish and exciting activities to engage in from swimming to exploring to naming trees and flowers and the electric nightlife of the location.
Location: Ouidah, Benin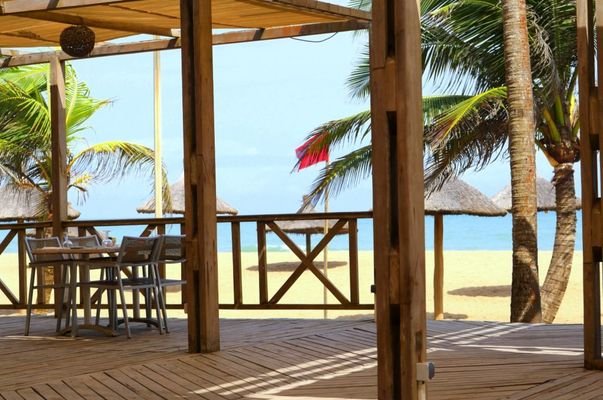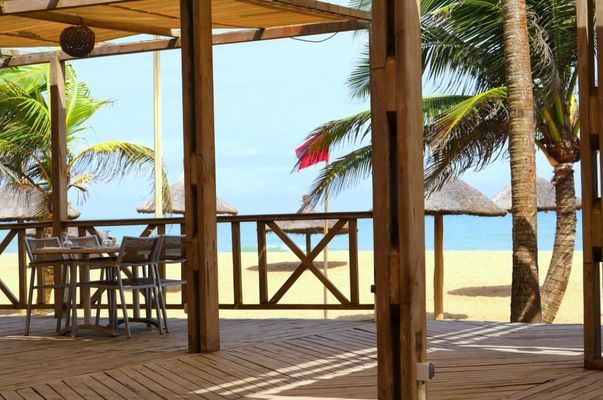 Palm Beach Resort, Gambia
For a unique and fresh location, Palm Beach Resort is the place to be with its tropical gardens, miles of unspoilt landscape and beautiful beachfront location. There are varieties to choose from when the food is being served like the array of fruits, mouthwatering seafood and overall ambiance of the area would better help to keep you captivated for the duration of your stay.
Location: Serrekunda, Gambia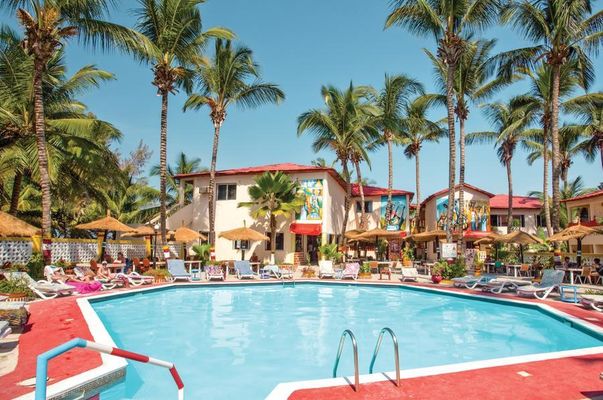 White Sands Beach Resort, Ghana
The private beach resort is always opening its doors to the weekender who is there to enjoy the tranquil environment White Sands Beach offers. The resort's amenities are very appealing to look upon as they speak to the aesthetic lover who is bound to find it exciting and fun to be in.
 RELATED: 3-star hotels Lagos, Nigeria
White Sands Beach Resort is located by GomoaFetteh which is a popular fishing town in Ghana and provides most of the seafood been eaten at the resort.
Location: Central Region, Ghana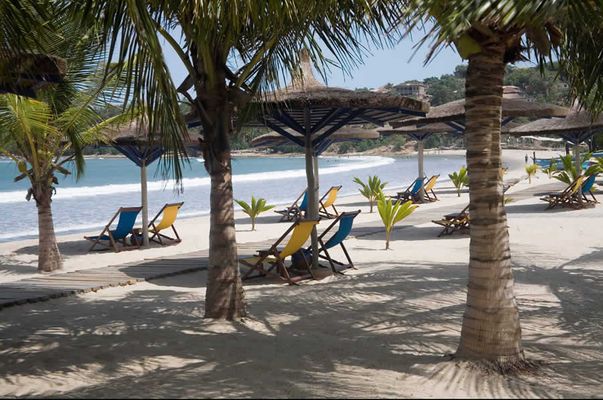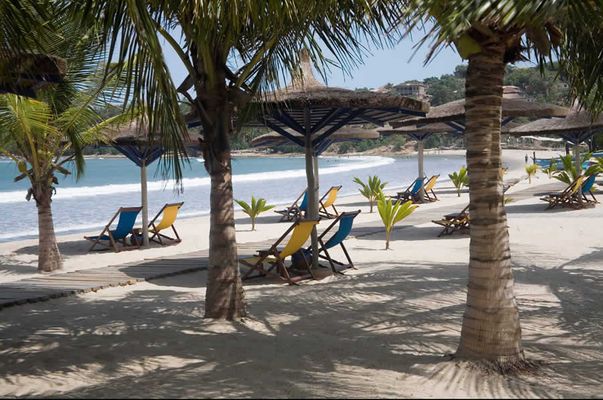 Have you been to any of these top resorts in West Africa? Share your experience in the comment section. To have us book you a staycation or holiday in these resorts or other ones kindly reach out to us via the booking portal, numbers or email address.