South Africa is a beautiful and lush country with pristine lakes, rivers, beaches, and lots going on in and around it as pertains to activities locals and tourists can engage in at any given time. The best option for foodies would be Western Cape for their restaurants and wineries are outstanding in the whole of South Africa while the history lover is visiting Cape Town and Johannesburg with their old museums, historical sites and galleries to keep them busy. Adventure seekers would enjoy these fun things to do in South Africa like hiking Table Mountain, Bungee jumping, paragliding, Zip lining amongst others.
Vecta travels the best travel agency in Nigeria suggests:
Fun Things to do in South Africa
Hiking Table Mountain
Table mountain is one of the the tallest mountains in Africa at a height of 1,086 metres above sea level. This mountain was first climbed in 1503 by António de Saldanha taking the route by the flat stone gorge to the top of the summit which holds a beautiful and breathtaking view of Cape Town. With the evolution of technology and the need for tourists to focus on what is important and saving their energy by riding in the cable cars to the top of the mountain where beautiful views and scenery are just waiting to assail your senses with their magnificence.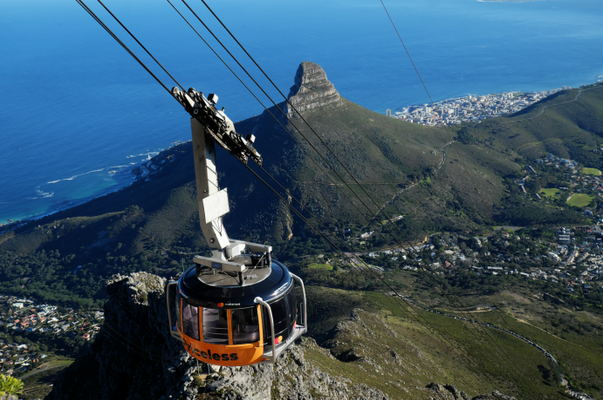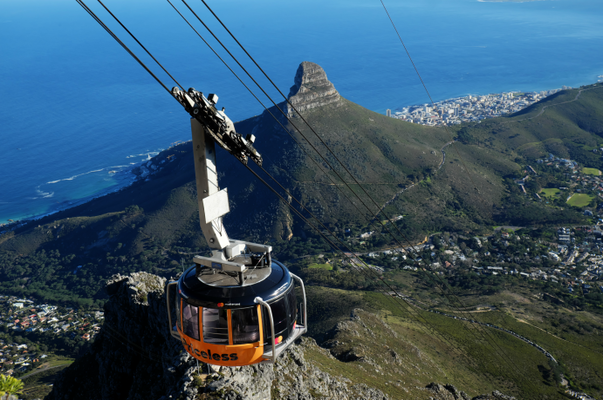 Game watching
Going on a Safari is a major one on most traveler's bucket list when they visit South Africa especially the first time around. The most outstanding game's reserve in South Africa presently is Kruger National park where tourists come too for the sightings of the Big five animals including the Rhinoceros, Elephants, Lions, Hippopotamus, among others. There are accommodations that cater to your needs be it self catering chalets, lodges, or wildlife abodes strictly 24 hours game watching, horseback safaris, walking safaris, night drives and many more to fuel your adventure and give you enough to dwell on after the experience.
If you are looking for a safari experience without all the crowd Kruger National Park attracts you can consider Addo Elephant National Park at Port Elizabeth in Eastern Cape, Kgalagadi Transfrontier Park located at the Botswana border with black maned lions roaming about.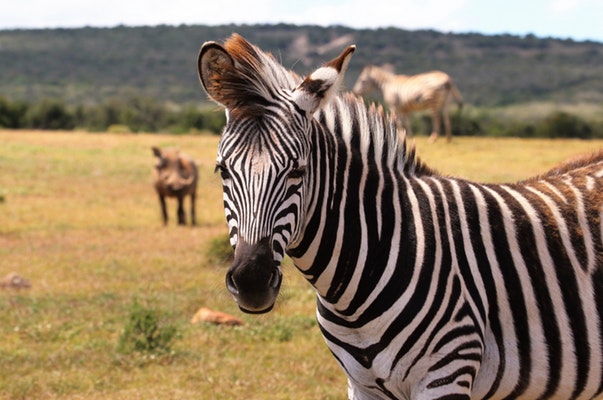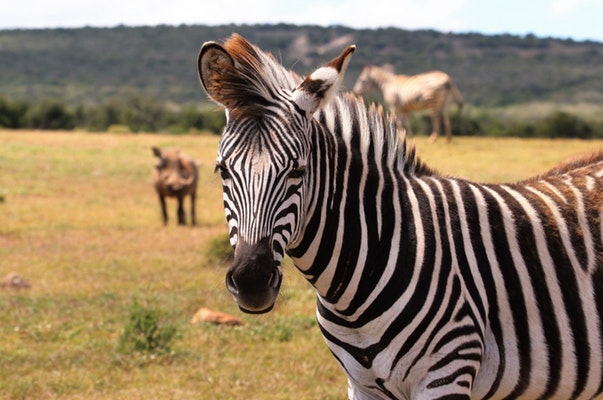 Foodie and Photography Sojourns
What is smack in the middle of Cape Town and on the slopes of Signal Hill? Bo-Kaap which is the most beautiful neighbourhood in South Africa and should be top of your list of fun things to do in South Africa with it being a walking distance from wherever you are lodged in Cape Town. A little history of this place started with its former name being Malay Quarter because it was home to descendants of slaves from Malaysia, India, Sri Lanka brought to South Africa in the 17th century. Bo-Kaap got its colour with its residents having an agreement to paint their houses bright colours every year to celebrate the end of Ramadan.
Bo-Kaap is also famous for its cooking classes tours which is given by the famous Chef Zainie to cook various exotic curries from all over the world like a pro within hours. If you are a solo explorer take time out to Visit the Bo-Kaap Museum which is rich in history and culture.
Fun Things to do in South Africa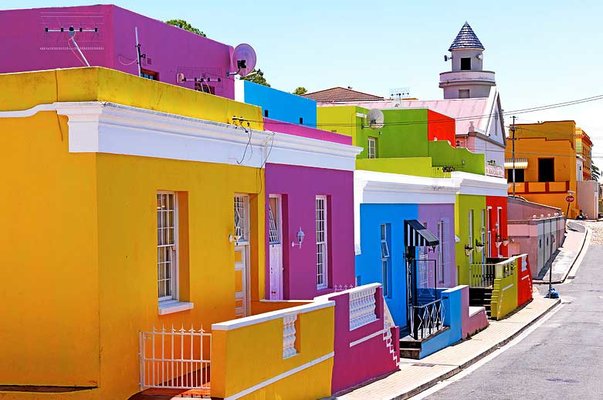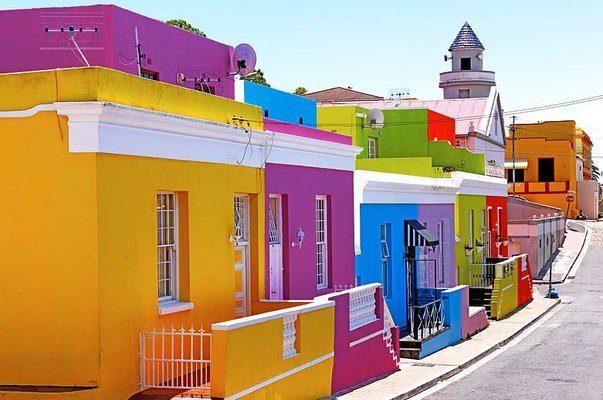 Bungee Jumping
Being the highest bridge used for bungee jumping in the world its bound to creep fear upon you with its height standing at 216 metres above the Bloukrans river it got its name from. Bloukrans bridge is an arch shaped bridge at Nature's Valley, Western Cape which was built and commissioned for use in 1983. Walking through the caged section of the bridge to the area for the operator to wrap the bungee cord around your leg, the scariest kind of fear would come over you for the umpteenth time but ensure you go with the flow for the ultimate fly you get after the jump can last for the rest of the year.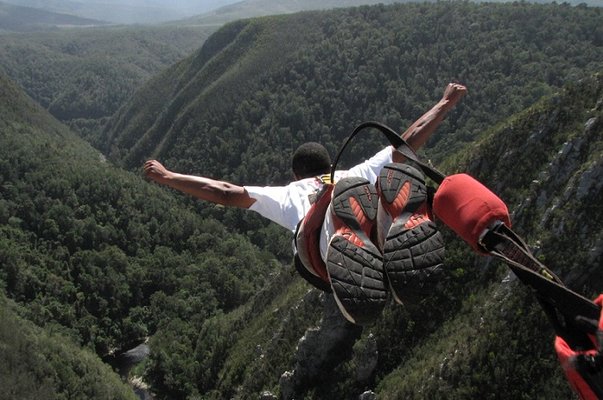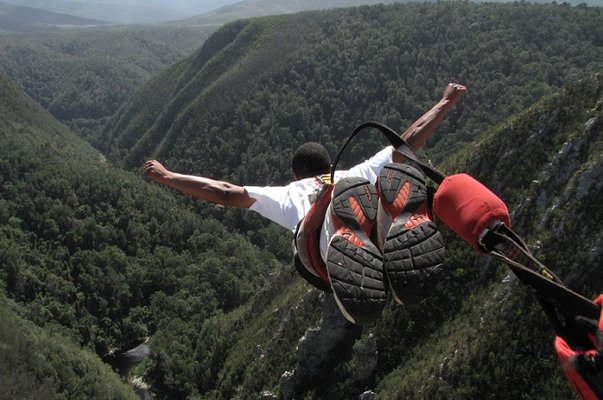 Visit Robben Island
Heard about Nelson Mandela the former South African president imprisoned for 27 years for his struggles for freedom? Robben Island is the location of his prison and has served this purpose for the Dutch and English colonies until it was closed down in 1991. From then renovations were made and it became a major tourist attraction among the fun things to do in South Africa due to the unique preservation of the room Nelson Mandela used during his stay. Robben Island is also a pilgrim spot for the muslims with the first Imam in Cape Town Sayed Abdulrahman Moturu who died and was buried on the island in 1754 during his exile there.
You have to take a ferry to the Island which would afford you the luxury of seeing wildlife and hearing history being told by the same prisoners who experienced this prison island for fighting for their country. African Penguins and an ocassional whale can be seen on the island at a given time.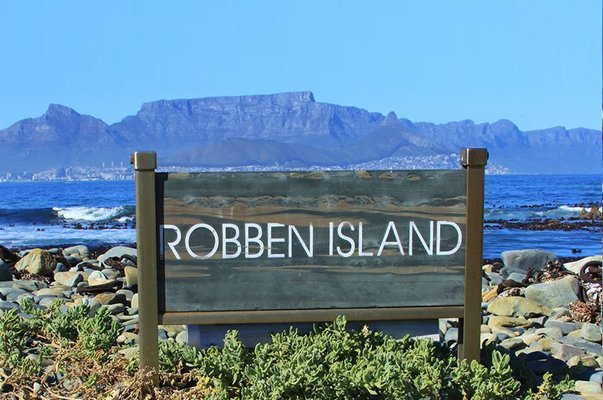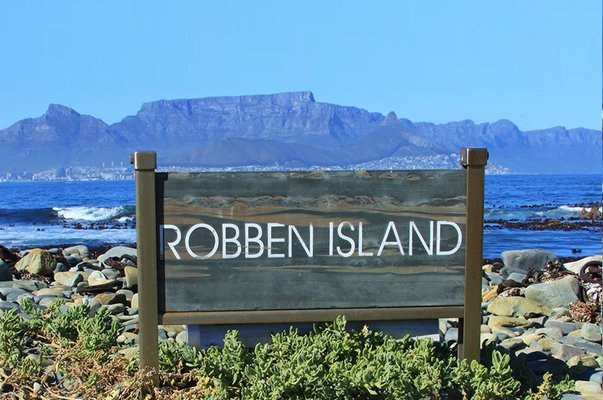 Zip Lining
Zip lining brings to mind gliding along a line for a while which is perceived to be dope easy until you experience the height the line is suspended from the ground, the speed at which the Zip falls through the slope and the distance the line stretches over. Zip lines is a cheap thrill that should be among your list of things to do in South Africa on your next visit with various locations in different capes to choose from which includes Drakensberg, Sun city, Garden route, Limpopo, Elgin, Cape Town among others.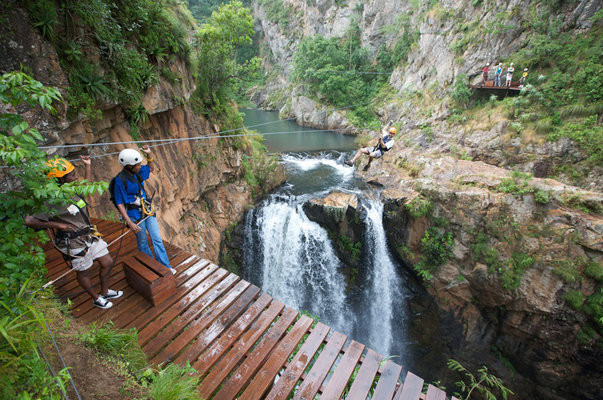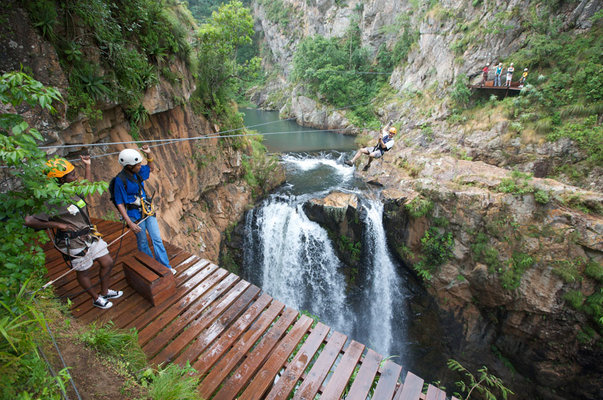 These are just a tip of the iceberg of fun things to do in South Africa, contact us for your customised tour of South Africa.
Others are reading…