No matter the number of times you travel with kids its bound to be stressful and leave you wanting a "me time". Consider the number of hours you spend being cooped up with them in flight. This ordinarily takes 5 years out of your age and leaves you feeling grayed overnight. IS it the process of planning the trip or packing for the trip we should touch on? Abeg do not even get us started. Las las you have a happy and full of tales bright-eyed kid on your return home. Coupled with the wonderful memories and family pictures you have to show for your stress it becomes inconsequential.
Vecta travels the best travel agency in Nigeria brings:
Ways to keep kids entertained on the airplane
Check the charges and regulations Each airline has for kids
Like we said you can be a frequent flyer but travelling with kids should always keep you on your tippy toes. You just won't know what surprise would come up at the last minute. Especially when airfares and ticket regulations come into play, take time out to always read through. You can go a step further by calling the airline's front desk to clarify some doubts and questions. This would help you determine the progress of your planning and add it to one more thing off the checklist.
Most airlines charge children below 2 years old 10% of the total adult fare with 10kg hand luggage allowance and a carrier allowed. As opposed to above two years being charged 75% of total adult fare.

Plan and then Plan again
Remember no matter how foolproof you feel your plans are there might just be that little hole hiding in a conspicuous place. This is the reason it's advised you have a Plan B and C if possible to make allowance for such happenings. Planning for a family vacation takes a lot of effort and research to make it a success. When you prepare early, like packing bags months before the trip, you can easily spot what has not been packed, what should be left behind or a change to make. During all this planning, as a parent, you should pack a little emergency kit like medicines, chops, diapers, and change of clothes. All this can come in handy at unexpected times. As the airplane altitude is changing, kids might need to wear coverings to warm them up.
Friendly scribblings
When taking scribbling kit for your kids keep a sticky note and pen handy you do not know when your child might throw tantrums and you need to apologise to a seat mate. It's always nice to write short notes to them explaining the situation and asking for their understanding. Some parents are known to take along a bowl of sweets to help with endearing their seat mates to the family.
New Mommies
For new mommies, a pack of wipes and elastic band attires can save the day for a messy child. When toddlers are on planes for a long time, the need arises to either change a diaper, clean up or just change that getup. Since the restrooms are not so roomy, you would like to get it done on time. To achieve this wipes for cleansing, pullover attires and elastic would be great.  
Hand luggage for each person
Can they walk and talk? Eat and poo? Yes, children need their hand luggage too. This would ensure they are occupied and responsible. Since airlines have the maximum number of kg each passenger can carry as hand luggage. Making sure each member of your travel group has their hand luggage creates room to take along the necessities like snacks, toys, change of clothes, and others.  In other to ensure adults travelling with kids maximise their efficiency, their hand luggage is advised to be a backpack in order for the hands to be free for carrying or pulling a child along.
Early boarding
Checking in at the airport is the best thing when travelling with children this keeps your group refreshed with ample time to play. As we all know the queue system of Nigeria can be aggravating and change one's mood almost immediately of getting on it. Going online to check in immediately it's open or arriving at the airport early settles this stage and ensures everyone sits together.
Flights with a normal itinerary
So we do not mean the itineraries with long stopovers and time to explore new destinations is not good. Instead, find flights with little or no stopover which would ensure children do not go through the stress of a long flight and end up being a bother. If the best flight your budget can afford is 10 hours to your destination why not book it towards the evening period. When kids see the skies getting dark before boarding all their bedtime training kicks in and affords them the opportunity to fall asleep while flying and the parents time to do other stuff.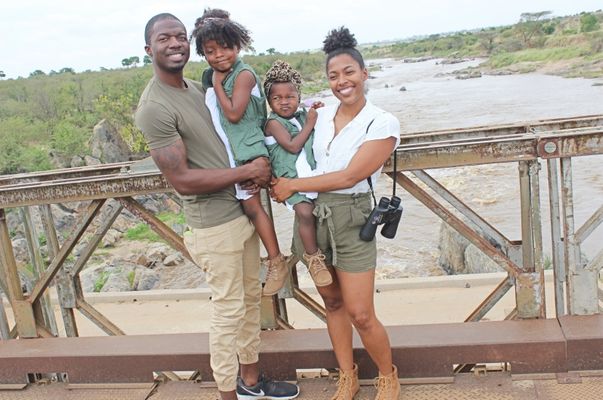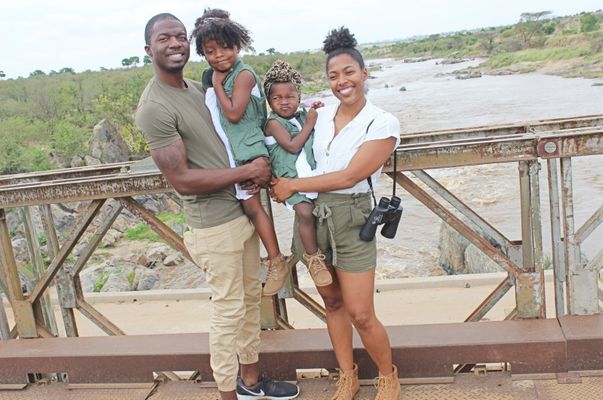 Bathroom runs
As we all know, kids hardly keep to their words of not needing to use the loo instead they tap you two minutes after you checked. Prepare your mind for the bathroom runs and maybe regulate the amount of water they take at intervals to make the runs less frequent and annoying to row mates. Going to the bathroom before boarding is a good option too.
Role-playing
You would be surprised what different things each child might be scared of when faced with the situation. Seasoned flying families are known to advise first-time family trips on an airplane to engage in role-playing. From enacting what pilots and air hostess do they become familiar with the whole process and then it becomes more exciting for them to experience in real life. For those who panic have their favourite toys or storybook handy to distract them and maybe put them to sleep.
Snacks
For all toddlers and children who can eat solids consider having enough of their favourite snacks like cheese balls, cookies, Capri Sonne and others to ease the ride. This should be their comfort food and go to for the not so favourable food served on the plane. Especially when they are not used to such dining, we are sure you do not want a diarrhea child on your hands.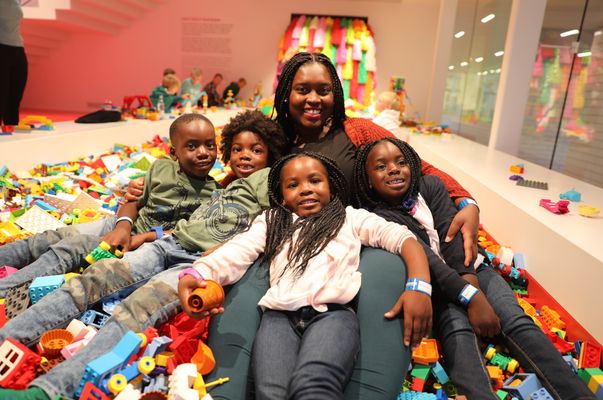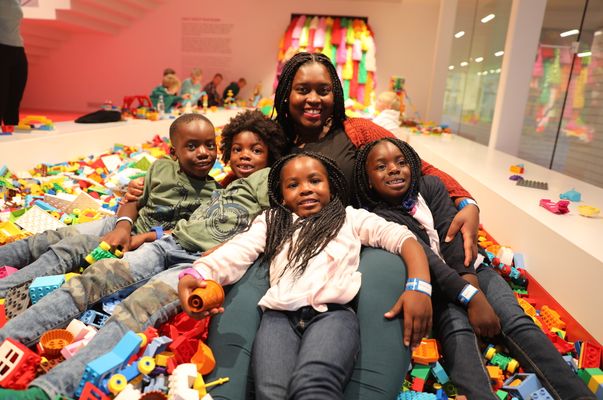 Entertainment Centre
Yeah yeah, we know some of you believe your phones are enough entertainment for your kids but allow us debunk it. Anything media looks better on a larger screen *smiles* Don't even mention the fact airplanes have little monitors for entertainment. The angle of those might not sit well with them and end up making them tire easily. In order to control what is being watched and their concentration level, it has to be a tablet. Say we are being partial, but really kids have their favs and this should be made available to them as at when due. Having a tablet with their favourite cartoons, songs and activities will help with the parent's sanity in-flight.  
For older children a colouring book, activity games would be just fine.
What do you do to entertain your kids while flying?
Others are reading: