Being a coastal city, the likes of Calamari. Prawns, lobsters, crabs, and shrimps are sought-after condiments for the best seafood in Lagos. For the vegans and seafood lovers, you would not be disappointed by the selection of dishes available. When in search of good and delicious seafood, use our checklist as a guide.
RELATED: African Breakfast to try when visiting 
1. Sky Restaurant, Eko Hotel & Suites
Being among the tallest restaurants in Lagos, you are promised a breathtaking view of Lagos city alongside your dining. Sky Restaurant is located at Plot 1415 Adetokunbo Ademola Street, Victoria Island, Lagos. With vegan inspired meals and other intercontinental cuisines, it's guaranteed to have something for all diners. Sky Restaurant is open Monday to Saturday from 12 pm – 10:30 pm daily for meals while the bar closes by 1 am.
2. BL Restaurant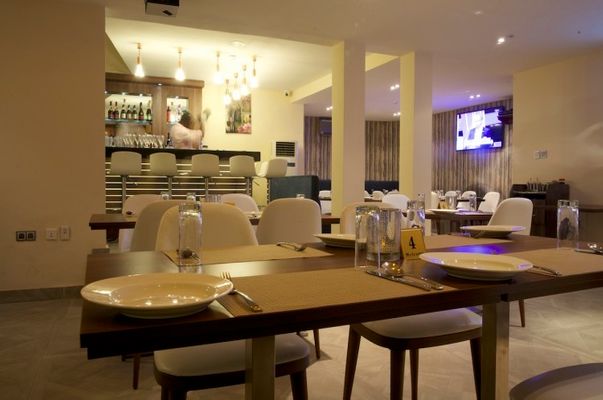 For an all-around experience of the finest intercontinental cuisines visit this amazing restaurant. Situated at 147 Younis Bashorun Street, Sinari Daranijo Junction, Off Ajose Adeogun, Victoria Island, Lagos.
Get a taste of different dishes from all over the world, from eating quality vegan meals at BL Restaurant. Take a dive into the various Bulgarian, Lebanese, and Italian cuisines which are well prepared and spiced for the best taste. BL Restaurant is always open from Monday to Sunday at 11am-11pm daily.
3. Sailors Lounge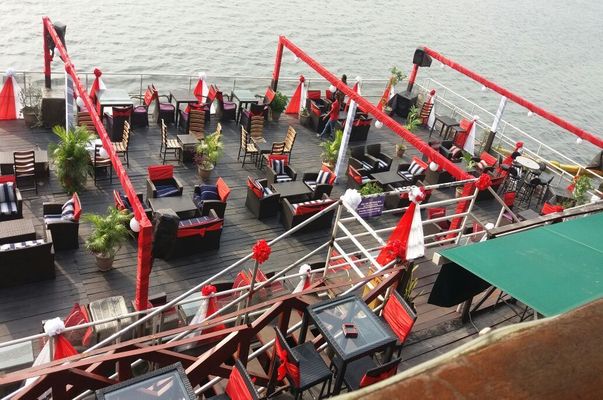 As the name implies this is home to the first floating bar in Nigeria offering its clientele an ambience of the sea. Situated at 1 Admiralty Road, Lekki Phase I, Lagos.
RELATED: Ways to find affordable food anywhere you travel
Served alongside this incredibleness is one of the best seafood cuisine selection available in Lagos. The mesmerising effects provided does the whole convincing for diners to part with top naira while not minding. Sailor's lounge is open from Monday to Wednesday 10 am – 12 am daily while Thursday to Sunday varies.
4. Veggie Victory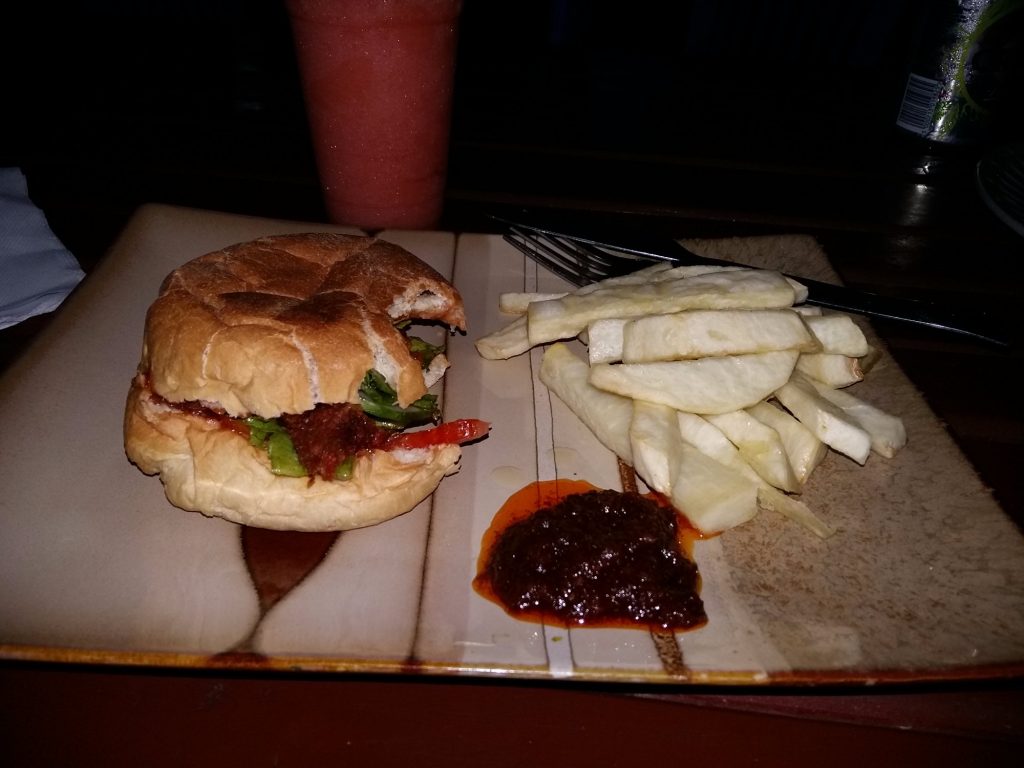 For a rich vegetarian meal come down to Veggie victory where tofu and wheat protein are the main ingredients used in making the best vegan dishes. Situated at 1, Hospital Road, Freedom Park, Marina, Lagos. The menu adopts popular local dishes, African dishes and little from the western dishes. One outstanding feature about this restaurant is the absence of soft drinks instead of smoothies and shakes are served. It is a 100% natural restaurant that looks after client's health while they focus on other areas of life.
Veggie victory has some interesting dishes like Tofu scrambled with Yam chips, Patty Burgers, Soy hot dogs, Vegan pepper soup, wheat protein, Efo riro etc. Veggie victory is mostly open from Monday to Sunday 11:30am-10: 30 pm daily.
5. Spice Route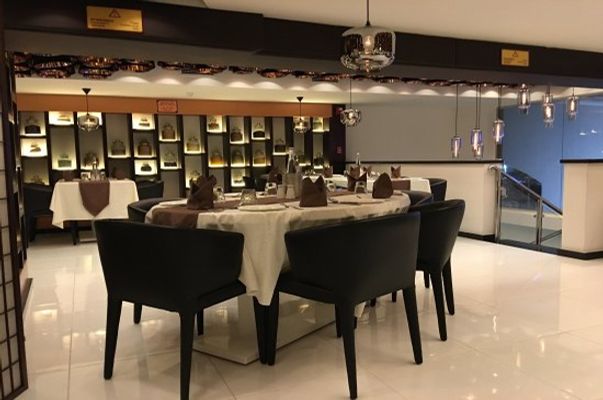 This Asian vegan restaurant is specialized in serving mouth-watering delicacies like the Pakora. Vegetable Samosa, Onion Bhaji, Tandoori Chicken, Seekh kebab, butter chicken, chicken Madras. Situated at 36, Adeola Odeku street, Eti-Osa, Victoria Island, Lagos. This restaurant is a paradise to vegans and fit fams. The diners find it exciting to choose from a variety of starters, side dishes, and main courses.
RELATED: Nigerian Snack Food
Spice Route was formerly Spice Bar until its remodeling; some new introductions were made. It is mostly open from Monday to Sunday 12pm-1am daily.
Being vegan is almost interesting until you see salah/Christmas meat but cannot have a taste. Quick question for the Vegans in the house, How did you transition? What was your motivation?
Others are reading: