The Nigeria international flight schedule stipulates a daily incoming passenger limit of 1,280. Above all, when and where, exactly, can you depart from or arrive in the country?
RELATED: Nigeria Requires Visitors Provide 4-Day Old COVID Test Results
But not so soon. You may need to seek a reliable travel agent's advice in time. Many, for example, will have to change their schedule from Abuja to Lagos airports (or vice-versa).
A case for international passenger traffic versus approved schedule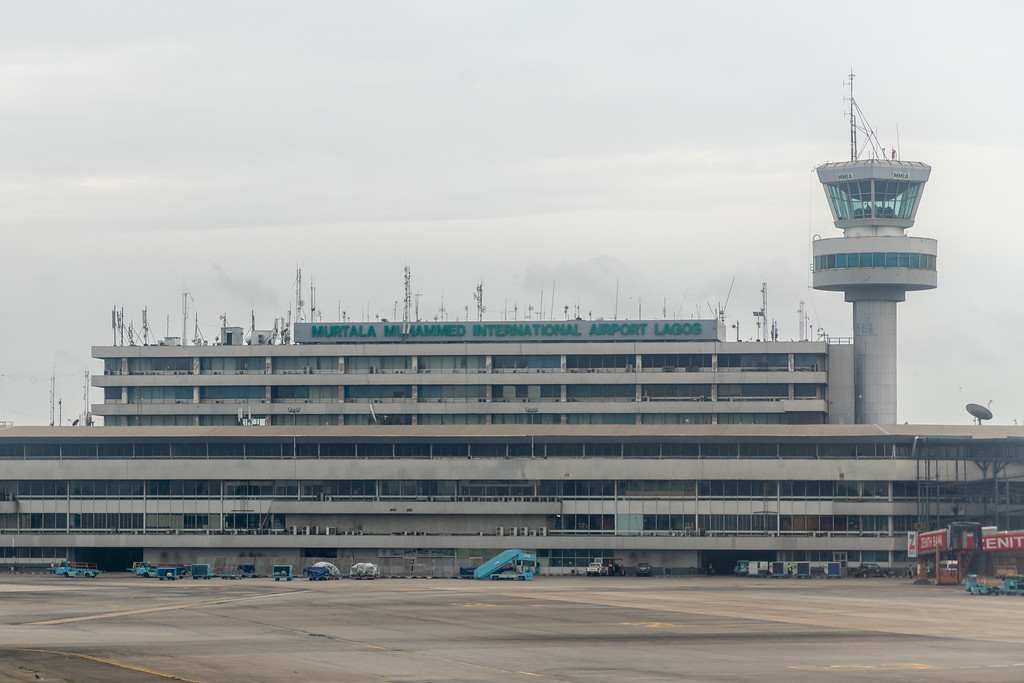 It's a different story for many Nigerians waiting to leave the country for just over five months. There's no limit to the number of outgoing passengers. Yay!
Do you know the drill? Move on to next post, else, don't leave us. There's a maximum of 200 incoming passengers per international flight to Nigeria. Each operator gets to fly in and out the country's airspace once, on any approved day. The one-flight-per-operator schedule is irrespective of aircraft capacity.
Africa World Airline (AWA), one of the best regional carriers, operates fleets of aircraft with a capacity of 80 passengers. The restart schedule permits AWA to serve Lagos and Abuja (to and fro) once, each day of the week.
RELATED: 11 Things You Should Know About International Flight Resumption in Nigeria
While the schedule seems to have taken cognizance of the high demand for regional flights, it doesn't accommodate regularity for any of the approved international operators.
Nigeria has set several requirements to keep its citizens and visitors healthy during the coronavirus pandemic. As a result, her 7,443,155 (international and domestic) passengers count – the highest in the region as of last year – will have declined considerably in 2020. That's yesterday's news, anyway.
Nigeria international flight schedule following the resumption

Nigeria has opened its airspace to Emirates, EgyptAir, Virgin Atlantic, Ethiopian Airlines, Turkish Airlines, AWA, Kenya Airways, British Airways, the Middle East Airlines (MEA), Air Senegal, Qatar Airways, and Delta Air Lines.
British Airways, last week, confirmed flight resumption from Lagos to more destinations in its network. The global airline, alongside MEA, were the first set to touch down in Lagos MMIA, following resumption on Saturday, September 5th. Though it arrived with 236 passengers, BA reiterates frequency will fall below 2019 levels.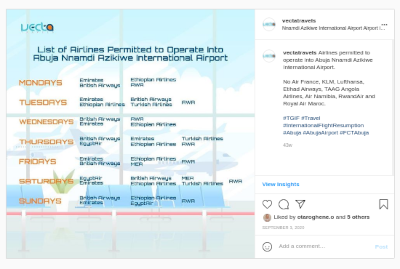 RwandAir is a new addition. The Kigali-based airline, which boasts some of the best business-class seats in Africa, will be resuming flights to Lagos, Abuja and Accra September 14th.
The airline will operate to and fro Abuja on Mondays and Sundays (same schedule for Accra). Its flights in and out Lagos gets an additional day on Fridays.
The Nigeria Civil Aviation Authority (NCAA) expects the government to raise the daily limit from 1,280 passengers to 2,500 in the coming weeks to accommodate high demand and requests to fly from other airlines.
RwandAir currently operates in Cotonou (Mon, Wed, Fri, Sun), Douala (Wed, Sun), Dar es Salaam (Wed, Fri, Sun), Dubai (Tue, Thu, Sat), Kamembe (Mon, Fri), Kilimanjaro (Wed, Fri, Sun), Kinshasa (Mon, Wed, Fri, Sun), Libreville (Mon, Fri), Lusaka (Mon, Fri), and Nairobi (Mon, Wed, Fri, Sun).
Flight from Lagos to London Heathrow and other UK airports
British Airways' flight will depart London 11:20 and arrive Lagos 17:55 on approved days. It takes off for London 5 hours later, with scheduled arrival time set at 5:25.
It's advisable to allow sufficient time for check-in, health safety and security checks. With this in mind, passengers can check-in online to save time. London Heathrow is the airline's screening airport. It may add either Gatwick, London City or Stansted subsequently.
RELATED: How to Apply for Schengen Visa in Nigeria
The UK government, in June, announced residents and visitors from overseas must provide both journey and contact details. Passengers can only complete the UK journey and contact form 48 hours before their arrival. They are required to show the completed form at the point of entry.
Passengers travelling from LAGOS or ABUJA to London on British Airways require a negative COVID-19 test taken up to 72 hours before leaving – following second-phase lockdown.

WhatsApp to know if visitor's visas are accepted
Flight from Lagos to Atlanta and the other US airports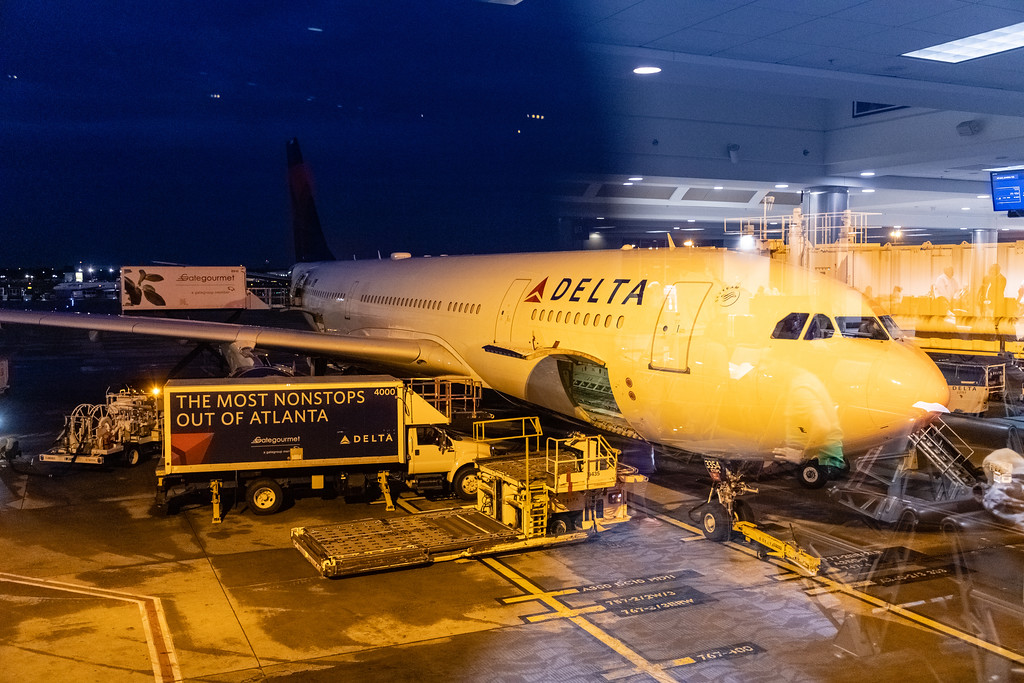 Only Delta Air Lines operates flights from Lagos to the United States, for now. A few of the other approved airlines could fly to one of 15 screening airports in the States via one or more connecting cities in the coming weeks.
RELATED: How to Apply for a Canadian Visa in Nigeria
The United States has not restricted Nigerians from entering (we don't mean emigration). Even so, travellers, who have been in any of the restricted countries in the past 14 days, will be rejected. There are biases to these rules. The IATA Travel Centre has more answers to your questions on travel restrictions.
Countries restricted from visiting the US (COVID-19)
China
Iran
European Schengen Area (Austria, Belgium, Czech Republic, Denmark, Estonia, Finland, France, Germany, Greece, Hungary, Iceland, Italy, Latvia, Liechtenstein, Lithuania, Luxembourg, Malta, Netherlands, Norway, Poland, Portugal, Slovakia, Slovenia, Spain, Sweden, Switzerland, Monaco, San Marino, Vatican City)
United Kingdom (England, Scotland, Wales, Northern Ireland)
Republic of Ireland
Brazil
Again, Nigerians with a valid visa (or PR cardholders) are allowed to enter or transit the US.
Nigerians can visit the US through one of the following airports
Boston-Logan International Airport (BOS), Massachusetts
Chicago O'Hare International Airport (ORD), Illinois
Dallas/Fort Worth International Airport (DFW), Texas
Detroit Metropolitan Airport (DTW), Michigan
Daniel K. Inouye International Airport (HNL), Hawaii
Fort Lauderdale-Hollywood International Airport (FLL), Florida
George Bush Intercontinental Airport (IAH), Texas
Hartsfield-Jackson Atlanta International Airport (ATL), Georgia
John F. Kennedy International Airport (JFK), New York
Los Angeles International Airport, (LAX), California
Miami International Airport (MIA), Florida
Newark Liberty International Airport (EWR), New Jersey
San Francisco International Airport (SFO), California
Seattle-Tacoma International Airport (SEA), Washington
Washington-Dulles International Airport (IAD), Virginia
Nigeria to Dubai flight time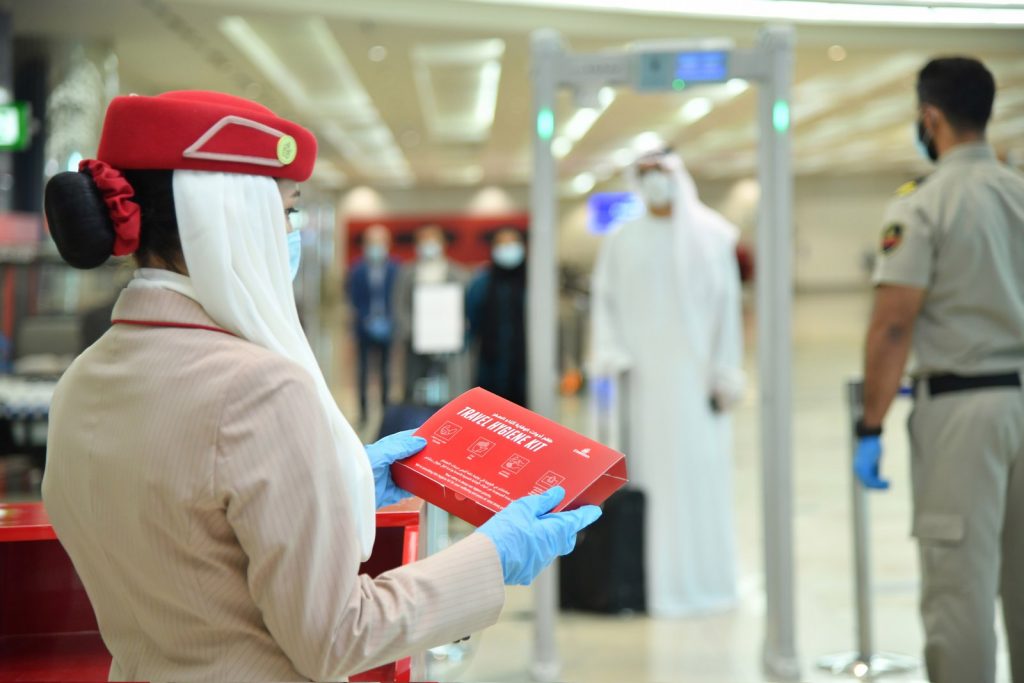 Emirates confirmed the resumption of passenger flight services in Lagos and Abuja over the weekend. The global airline resumes flights to Lagos Monday, September 7th and Abuja Wednesday, September 9th.
Emirates will operate its Dubai-Abuja route daily. The airline will fly to Lagos on Mondays, Wednesdays, Fridays, and Sundays.
The resumption of flights in Nigeria takes the airline's African network to 13 destinations. The airline also avails passengers with affordable alternatives to the Americas, Europe, the Middle East and the Asia Pacific, via safe and convenient connections in the majestic city of Dubai.
The COVID-19 PCR test is mandatory for all inbound and transit passengers arriving in Dubai (and the UAE). The airline implements a broad set of safety measures to keep customers and employees safe during the pandemic.