Africa is the home to many exotic . If you ever find yourself on a trip to Africa (for business or pleasure), you must try their local cuisines. Of all the local dishes you could try depending on the nation you traveled to, here are seven must-try dishes when you visit Africa.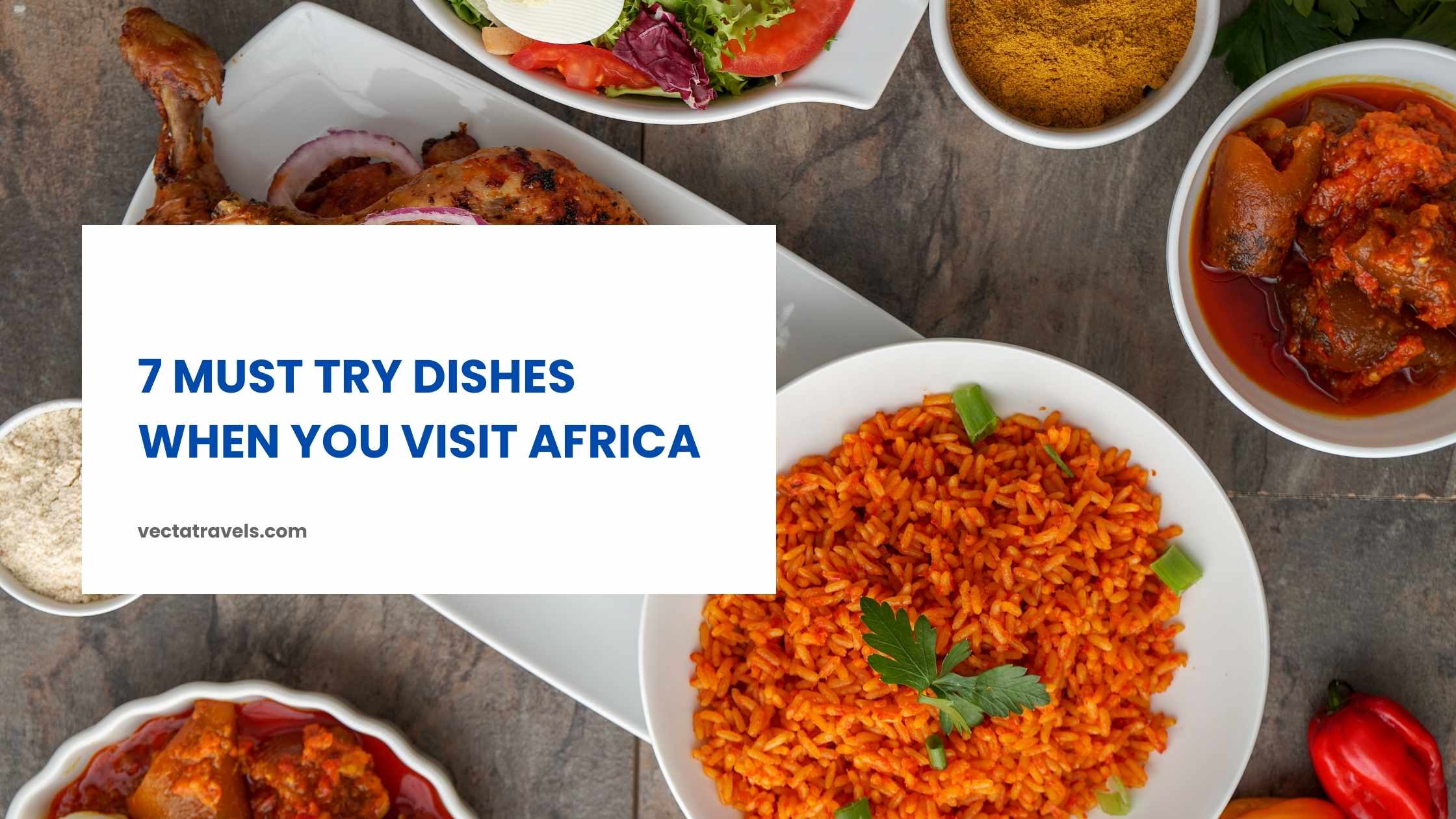 Africa has 54 countries and is blessed with thousands of cuisines from different cultures. Over the years, there's been a lot of adulteration of culture, but certain things have been preserved.
It would be a mistake to believe you have had a true taste of African foods in your country. After all, there are several African restaurants all over the world that serve authentic local dishes.
READ MORE: FOOD TOURISM AND ITS BENEFITS
How many dishes did you try? The taste is distinct in the African environment. Everything blends perfectly!
Below are not the best but seven of the best African dishes you should try when in Africa;
Jollof Rice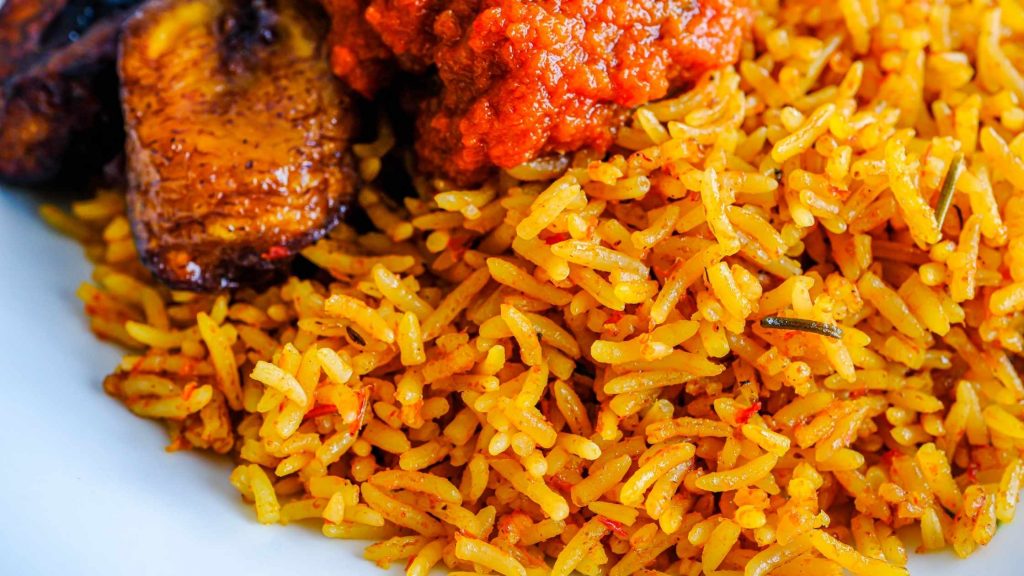 When you talk about a meal that has stirred up controversies among the West Africans, you should mention Jollof Rice. It is a party dish that is also commonly eaten at home. Nigeria and Ghana are two countries that have been known to argue over who cooks the best Jollof Rice, leading to the popular 'Jollof wars'.
The meal is made with tomatoes, rice, chilies, spices, onions, veggies, herbs, meat etc. The ingredients in making it vary from region to region, and it is widely served with any choice of fried protein (meat, chicken, fish, etc.). Sometimes it can be served with fried plantain and even boiled egg. It's a dish for any season but is best served hot.
READ MORE: LAGOS ICE CREAM BARS
Ugali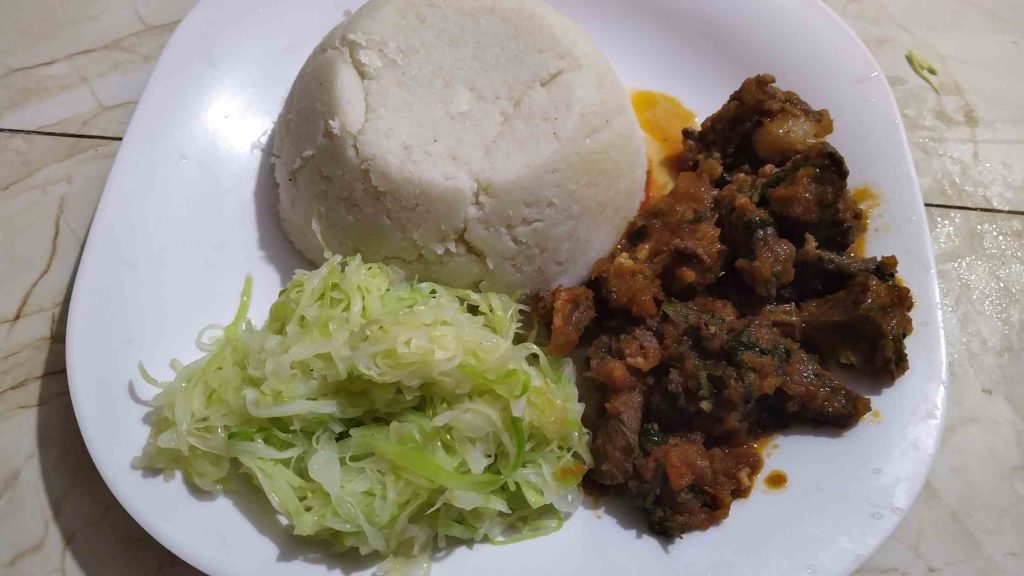 This is one of the signature dishes of East Africans, especially the Kenyans. Ugali is like a mold, dough, or thick porridge served with vegetable soup or the popular nyama choma in Kenya. It is also known as Nsima, which is mainly prepared using white corn or maize. It is gluten-free and vegan-friendly for your vegetarian friends, but it can be a boring dish that tastes bland without the appropriate accompaniment. If you ever find yourself in East Africa, especially Kenya, you should try this dish.
Bobotie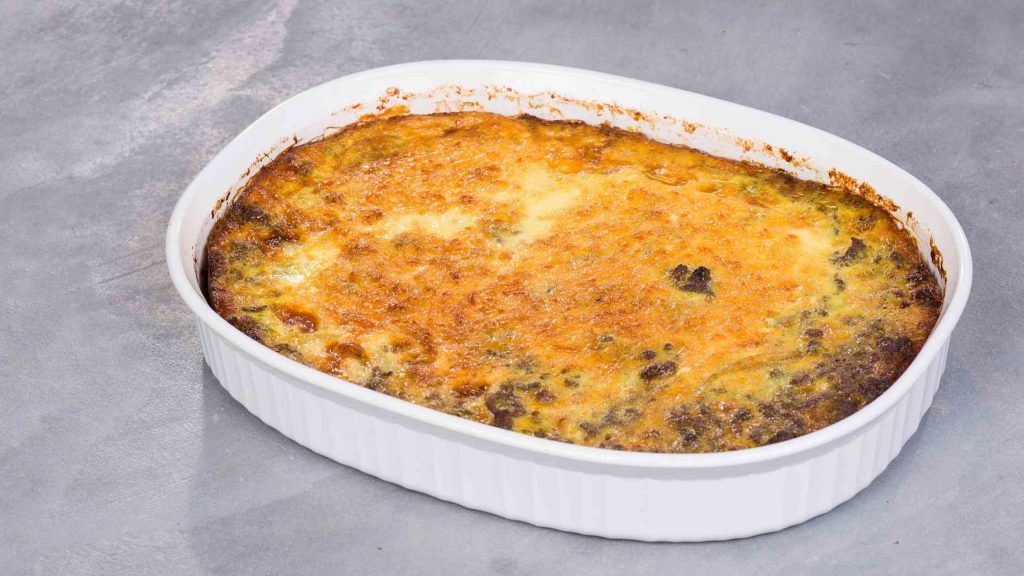 This is a South African dish widely eaten across the nation. It is made with spiced minced meat and then baked with an egg-based topping. It is not only eaten in Africa as you can find it in countries like Botswana, Zimbabwe, Kenya etc. Some ingredients for making 'Bobotie' include beef or lamb, garlic, lemon zest, chopped onions, herbs, almonds, salt, turmeric, bay leaves, raisins or sultanas, etc. The ingredients vary depending on how it is preferred. Bobotie is a dish you don't want to miss in South Africa.
Stewed Fava Beans (Ful Medames)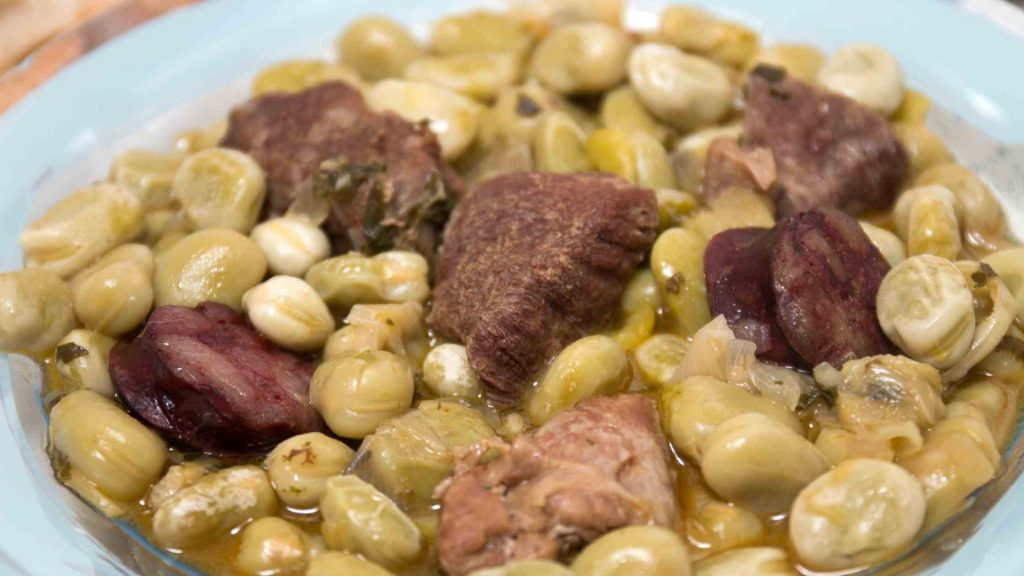 If you ever travel to Egypt, then you should try Egypt's favorite dish called Ful Medames. It is a hearty stew made with Fava Beans (of course), fresh lemon juice, cayenne, boiled eggs, garlic, ground cumin, parsley, olive oil, etc. You can make it to your taste using variations of ingredients. You could make it a vegetarian meal by excluding the eggs. The meal is rich in fiber, protein, vitamins, and iron. Ful Medames is not just eaten in Egypt but all over the Middle East, so you may consider trying it if you find yourself in any country in Middle East Africa.
Fufu
Here's a staple food common in West and Central Africa. Although different countries in West Africa have their variations, it's still a staple food for all of them. Fufu is made from Cassava, yam, or plantain depending on the country. In Nigeria, it's made from fresh or fermented Cassava. It goes through a pounding process and it's finally molded into ball-like shapes. It is starchy, dense, stretchy, and smooth.
This food is popularly eaten with rich soups like egusi, okra, vegetable soup, groundnut soup, etc. It's a delicacy you don't want to pass on when you visit West Africa.
Chakalaka and Paps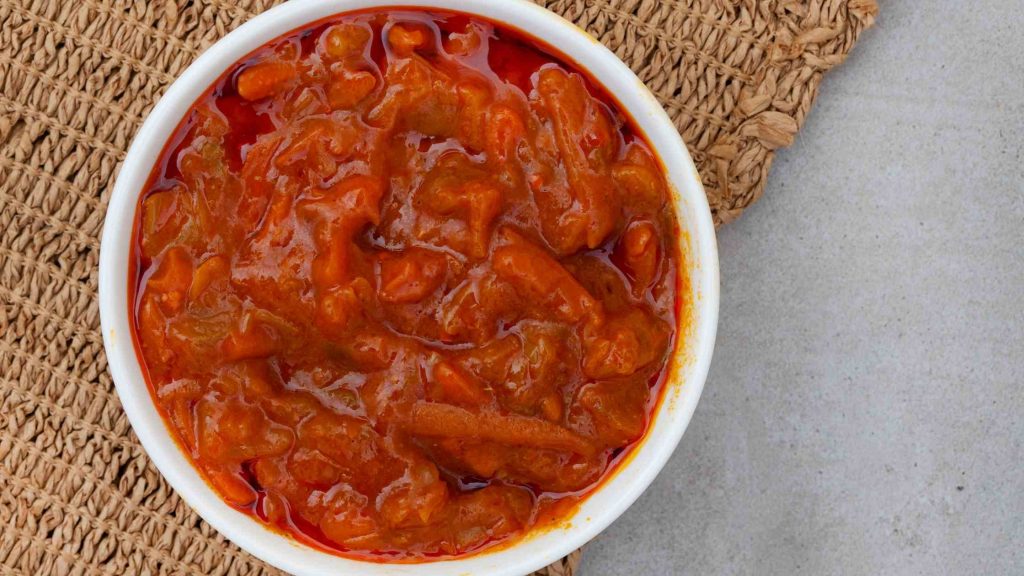 In the nation of Lesotho, there's a delicacy that transcends its borders. Even the South Africans enjoy Chakalaka. It's a meal you want to explore when you travel there. It is also known as vegetable stew and corn meal. Chakalaka is made of pepper, carrot, tomatoes, onion, ginger, salt, curry powder, beans, etc., depending on how you like to make it. While pap is made with hot water and cornmeal. It is cooked until it turns thick and fluffy. Chakalaka and pap is a perfect combo and commonly a late breakfast meal.
Couscous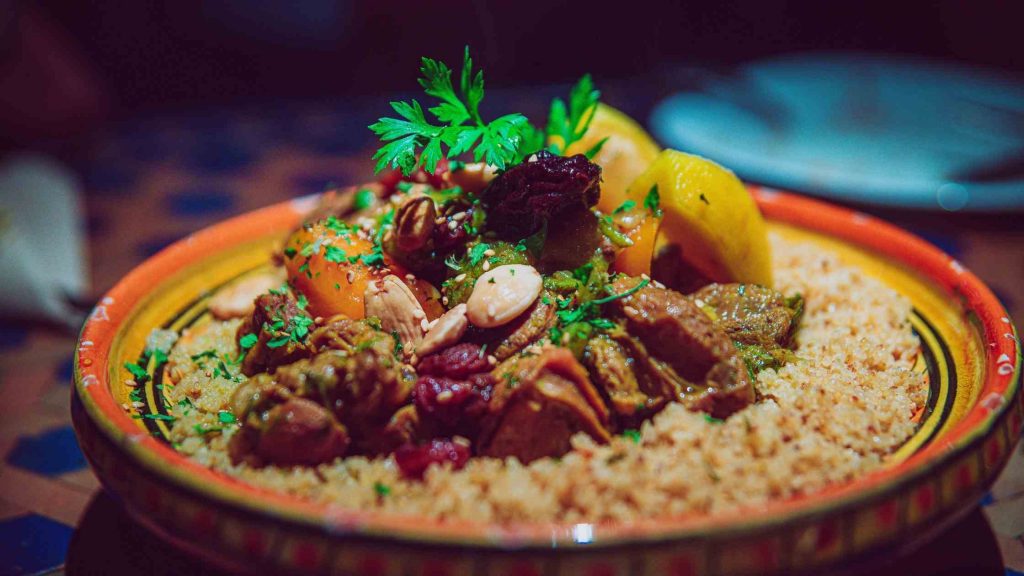 This is a traditional North African dish that is sometimes called Kseksu or Kusksi. A serving of 100 grams contains about 112 calories. Couscous is made by steaming little balls of rolled and dried semolina. It looks like grain but it isn't.
It is sometimes cooked with a flavourful chicken broth, olive oil, a pat of butter, and a little salt. You can serve the following with couscous, beef, and broccoli, glazed salmon, haddock, orange chicken, tofu curry, Zuppa Toscana, smoked meatloaf, lamb stew, salsa chicken, garlic tofu, etc.
READ MORE: WAYS TO FIND AFFORDABLE FOOD ANYWHERE IN THE WORLD
Let us know in the comments if we missed any dishes you think should be featured.