The Cape Verde Islands is one of the most breathtaking places in Africa with great sunshine, stunning beaches, and fascinating culture.
Nigerians only need an international passport, flight (and, of course, hotel) reservation to visit this marvellous destination, where your last-minute holiday suddenly becomes the most unforgettable moments of your life. You can stay in the country for a period of 30 days and will be levied an airport Security Tax of 3400 CVE (Cape Verdean Escudo).
Post-pandemic restrictions and entry regulations may require other supporting document.

Watch this space for subsequent updates.
Sal is possibly your point of entry if you're flying in from Nigeria. Cabo Verde Airlines operated non-stop flights to and fro Lagos from their hub at the Amílcar Cabral International Airport in Sal.
REVEALED: Twelve Beautiful Islands Within Africa
The airline operated only on Mondays, Tuesdays, Thursdays, Saturdays, and Sundays before the pandemic. Of course, you may enter the island nation through Santiago(Praia), or São Vicente, but fares are generally cheaper when you fly into Sal.
Taxis and the more affordable and accessible aluguer, also known as 'yasi' or 'Hilux' (a shared minibus that can take between 10-15 passengers) are the standard modes of transportation in Cape Verde islands.
This article is about things to do in Cape Verde's main Islands and tourist attractions you wouldn't want to miss.
The Cape Verdean archipelago has nine inhabited islands and a desolate one (Santa Luzia). The Barlavento islands are up North while the Sotavento islands are farther down South. Below, are the best places to visit in Cape Verde with great sights and attractions.
Things to Do in Sal Cape Verde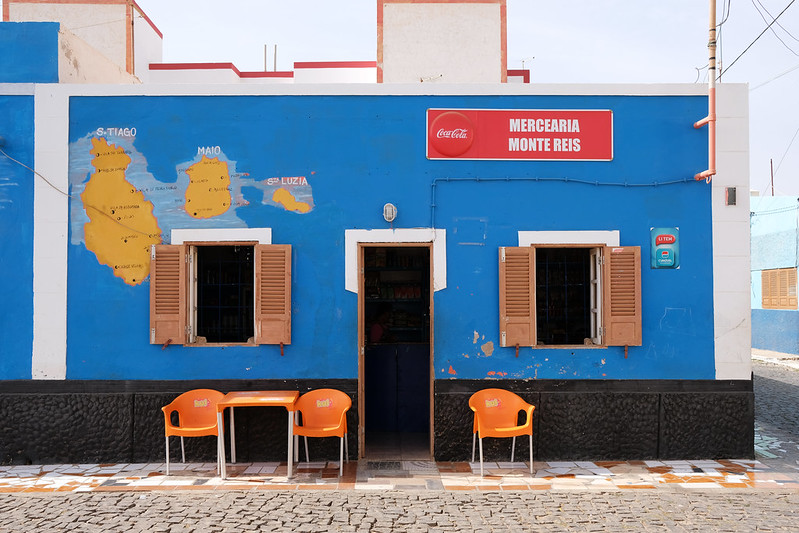 Sal island is popular with holidaymakers. It's home to some of the best beaches in Cape Verde with numerous hotels and all-inclusive resorts.
For most of your stay in Sal, activities such as floating in the salt lake, visiting shark bay, a catamaran cruise, snorkelling in Murdeira Bay, horseback riding in Santa Maria, and witnessing the nesting and hatching of sea turtles at night will pique your curiosity.
February through March is the best time to visit if you'll want to go whale-watching. The Santa Maria music festival holds annually in September, with locals coming together to celebrate their traditional music for a couple of days.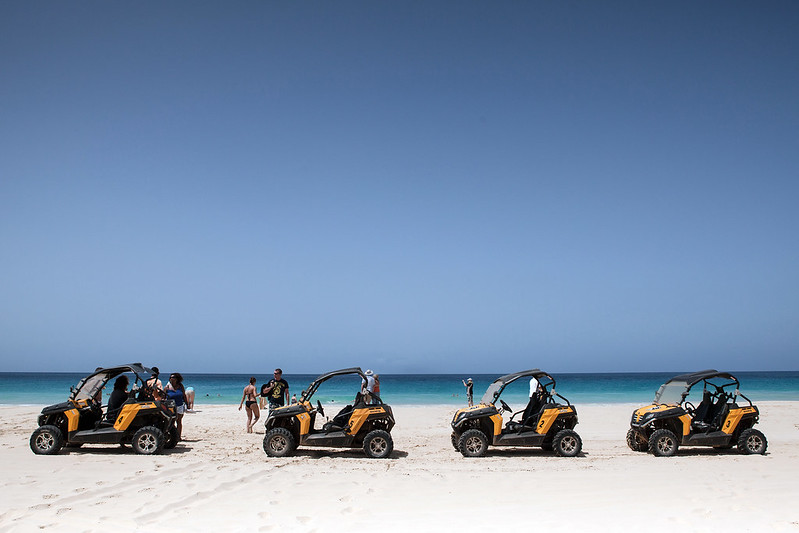 Boa Vista is a desert-like island with lots of accommodation and transportation options. To put it differently, it's an unspoilt yet underdeveloped island with a slice of authentic cultural heritage and long-sandy beaches.
RELATED: Securing Your Dubai Visa – 7 Key Factors to Consider
It's perfect for a chilled holiday relaxing on a stretch of beaches like the beautiful Santa Monica beach. Watersports, snorkelling and diving are favourite pastimes. Even when you miss the turtle nesting season, you can always see them swim in the water.
The Santa Maria shipwreck is Boa Vista's unmissable attraction – a transport ship that ran aground on the Island back in 1968. Race over the dunes, the off-road tracks or the torturous cobblestone roads on quad bikes or 4×4 wheel. The locals will say there is no point visiting Boa Vista if you've been to Sal, but we think it helps you embrace her local community.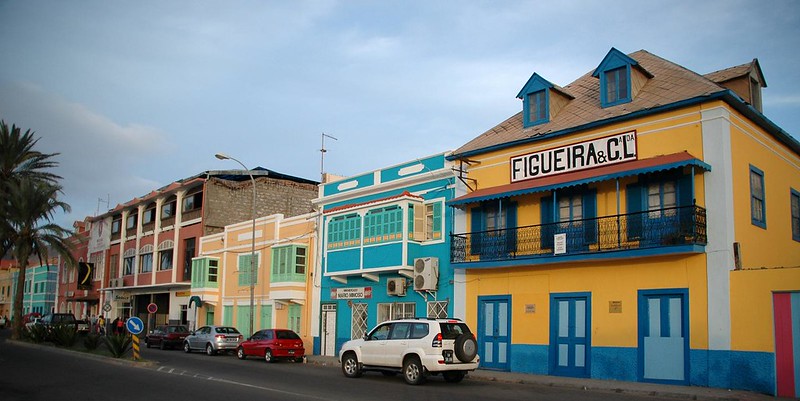 Mindelo, Cape Verde's largest city, is right at the heart of São Vicente island. One of the most picturesque port cities in the world and home to the deepest port in Cape Verde. It's the musical and cultural capital of Cape Verde, the birthplace of world-renowned vocalist Cesária Évora. February/March is the jet-set month for party people who'll want to grace the annual Mindelo Carnival.
For genial sightseeing, go up the 774m-high Monte Verde and take in the unique panoramic view of São Vicente and its neighbouring islands. Other chief activities include beach hopping, listening to live music in bars and squares, and light walks down Lisboa street.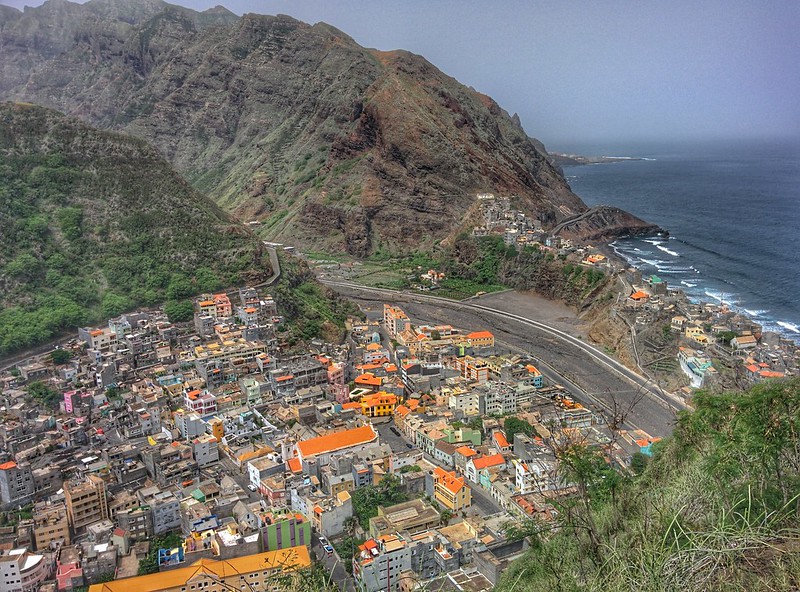 A lost paradise, a quaint village high in the mountains, a truly breathtaking island off Senegal coast (West Africa), Santo Antao is a hiker's heaven. Not many tourists embark on this trip owing to its elevation.
The Paul Valley, mountainous areas washed up in lush vegetation, sit on the east part. Explore the colourful villages of Ponta do Sol and Ribeira Grande. You'll spot terraces everywhere for hiking (through Paul Valley), snorkelling and diving (off the western coastline).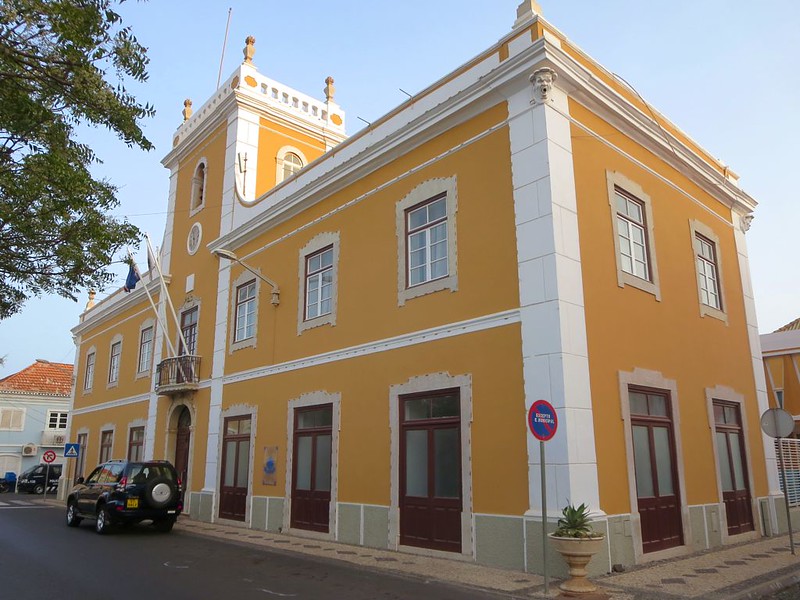 Santiago island is home to the capital of Cape Verde, Praia. It's also the largest among Cape Verde's group of islands and, as a result, home to more than half of the country's population.
RELATED: Visa Free countries for Nigerians
From the magical batuku music to fine dining, art and a year-round fabulous whether Santiago island has a rich blend of the Cape Verdean cultural and colonial heritage. Till this day, Praia's Plateau neighbourhood still flaunts her beautiful colonial buildings. It also serves as an interesting viewpoint of the city.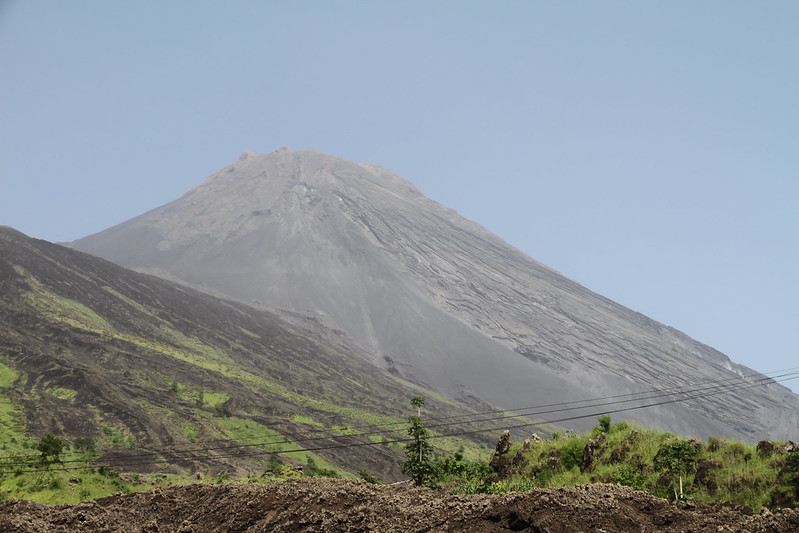 Fogo Island is utterly unique, owing to its formation from volcanic activities. The Pico do Fogo is the archipelago's highest peak at an elevation of 2,829 meters.
It has a healthy dose of bars, stores and music halls. Embark on a wine-tasting tour of its local Cha winery or explore São Filipe. Hike Fogo Mountain and make a first-hand observation of its daily eruption.