Zanzibar has become a go-to travel destination for Nigerians due to the ease of visa application and affordability. For just within your budget you get to experience the amazing coastal city of Zanzibar with miles of turquoise blue beaches. This tropical dream of orange-tinted skies and fresh breathe of air would keep you enchanted for hours. For top things to do in Zanzibar with or without a tour guide keep reading.
Zanzibar is the ultimate destination for water sports, historical buffs looking to know the origins of the archipelago and its cultural underpinnings. Zanzibar is guaranteed to fill you sumptuous meals from their array of seafood offerings. With the great crowd been pulled to this lovely destination, lots of ecotourism outfits have been identified to keep the tourist entertained and well informed.
Vecta travels the best travel agency in Nigeria suggests:
Things to do in Zanzibar
An accessible destination
The culturally diverse island is accessible from Dar es Salaam either by air or boat. This offers the adventurous traveler the opportunity to see what both cities have to offer.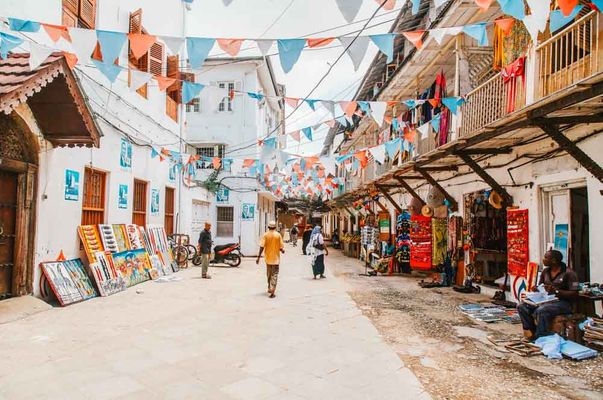 Due to the Trans-Atlantic trade era where Arabs, Indians, and Persians were known to trade with Africans, the people intermarried. This explains the different shades of the citizens, the very big and archaic structures coupled with exotic history.
When considering philosophical and at the same time fun places to visit Zanzibar tops this list. With the friendly smiles and welcomes of the locals, you can almost never get lost in this exciting destination full of wonders. Every day would seem as though you are biting off a little piece of paradise for the inner joy and peace that comes with your stay on the Island.
Zanzibar has been known to have over 20,000 years of history as a coastal country which has seen lots of ships dock in its ports. It is one of the Undeveloped townships in Africa which enjoys semi-independence from Tanzania but highly functional on its own.
Exploring the Old quarter of Stone town would draw you into the vibrant and alive history of the Archipelago. The diverse architectural styles are seen in the old mansions, mosques, and palaces. Some intriguing places to be are the old Turkish Bathes, Markets, Bazaars, House of Wonders, and the Dhow countries Music Academy. Here locals and tourists can be seen vibing to one of the local live performances or sitting through a musical popularly known as the Taarab. This consist of Rhythms influenced by India, Middle East and African sounds alongside a healthy dose of Swahili poetry and percussion.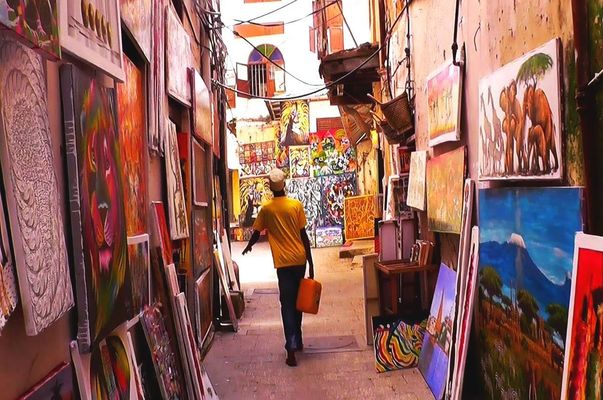 When thoughts of those pristine white or pink beaches come to mind, one place you can get the best of this is Zanzibar. With the ever warm, balmy waters of either the lagoon or the beach, you can either choose to go surfing, snorkeling or plain laze on the beach. The temperature of the Water would soothe all aches and refresh your mind to a place of bliss. To top this experience is snorkeling into the marine world via one of the Coral reefs to experience the wonders and diverse life under the sea.
Zanzibar has been the recipient of many honeymooners, anniversary celebrants and an all out lovers nest. Almost everywhere one turns to couples are seen holding hands, cuddling or just playing around. This destination is an ideal location for a destination wedding with the beautiful beaches, florals, and faunas to spice of the background.
Lots of couples can take time out to visit to have a romantic dinner by the beach with lots of cocktails, and the opportunity to watch the sunset. Babies can be made as an aside during this trip.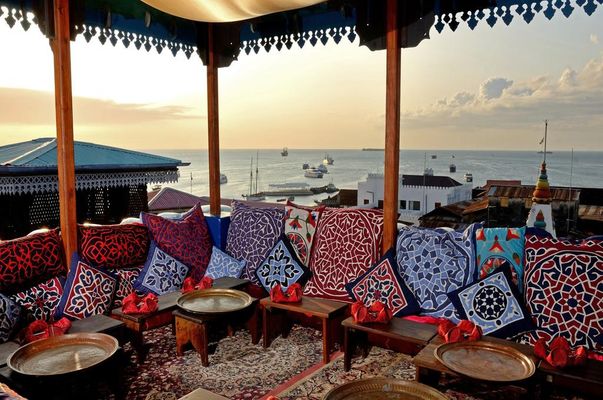 Zanzibar is a happy child compared to some countries climate all year round. Due to the proximity of the coast, the temperature is always kept cool.
Things to do in Zanzibar
Enjoy the beautifully crafted Swahili Dhow safari which takes you around the island and stops at some vantage points. At these points, you can take pictures, enjoy the location and generally have fun while exploring.
Being in Zanzibar equates going on a spice tour because this is the most farmed crops on the island. On these tours are beautiful blends of colours, scents, and spices which are just begging to be explored. Spices like Nutmeg, Cumin, ginger, Turmeric, Curry, Pepper among others. Most times the tour guide gives the culinary use and Medicinal use of each spice and let you sample some of them.
Due to the number of Tourists who visit yearly, Zanzibar has made provisions for a lot of accommodations which ranges from budget to luxury. You can decide to stay in a guest house, hotel, self-catered accommodation, or resort.
RELATED: Benefits of Self-catered accommodation
A visit to Zanzibar without visiting Stone town is like chewing a sweet with the wraps on. Stone town is the place where the whole juicy, exciting history of Zanzibar started off from the enchanting architectures to the nightlife. Stone town has stood the test of time boldly showing off its treasures in the alleyways through the magnificent Arab houses and the old Fort.
Stone town has a thriving night market with various local cuisines on display, music and the opportunity to meet locals. Stone town practically has it all for the inquisitive tourist.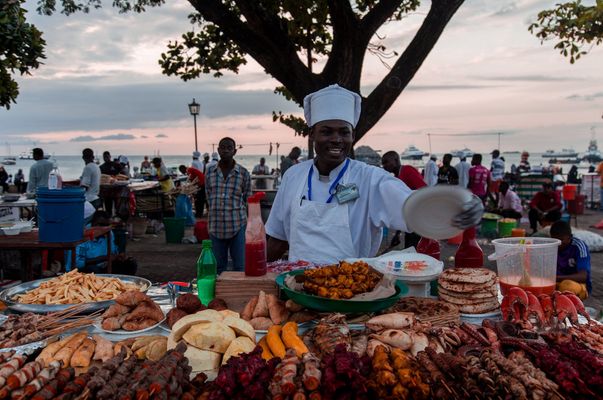 Discover the rich culture and history of Zanzibar by going through its ancient museums and galleries. They hold the secrets of the thousands of years this exotic island has been in existence. The countries they came in contact with, the foreigners who first touched its port, the ruling system among others.
As its Widely known Zanzibar has the best Coffee in the whole of Africa so we would totally understand if that is your main reason for visiting. Zanzibar offers different flavours of coffee to choose from which makes it enticing for the non-coffee drinker.
For the juiciest meals and relatively healthy options visit Forodhani Gardens. Here you would find varieties of seafood, spiced meat kebabs, fried potatoes, chapatis, and fitfam salads. Some local artists are seen going from one clustered area to another plying their trade hoping to get the attention of a tourist to give them tips.
Things to do in Zanzibar
Take a day's ride in the traditional DalaDala Rides which are trucks with wooden benches. Lots of tourists who take these buses call them reckless but note that the experience would stick with you through your holiday blues and make you smile.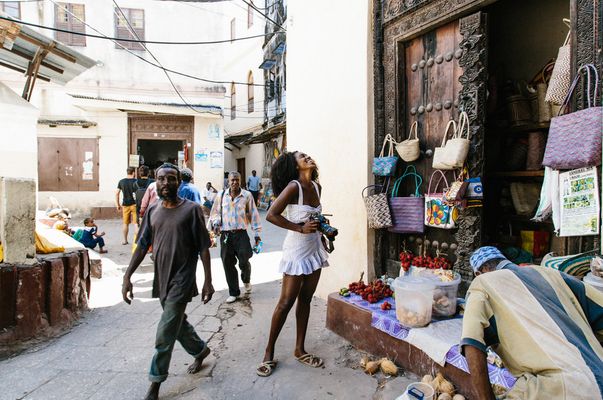 When in Zanzibar take your time because their internet services can be quite slow and frustrating. The golden time to read and send emails is at night when most people are asleep. Else do other things as a distraction when using the internet so you do not end up frustrated.
Giant Tortoise at Prison Island
The noteworthy of all sightseeing tours to be mentioned is the boat ride to Prison Island. Here giant Tortoises are seen roaming freely living their best lives. Tourists are known to take ridiculously cute pictures with this big but gentle brutes while feeding and petting them. The oldest of these tortoises is evaluated to be 250 years old and moves as though in a motion picture.
Others are reading:
Things to do before travelling
Travel tips for exploring a new city
Top tourist attractions in Calabar
To book cheap flight tickets, hotel reservations and visa processing in Lagos visit Vecta travels