After the hustling and bustling of every day, getting busy here and there, at a point, you might get stressed out and need a break. That's normal, so a vacation could be all you need to cool off.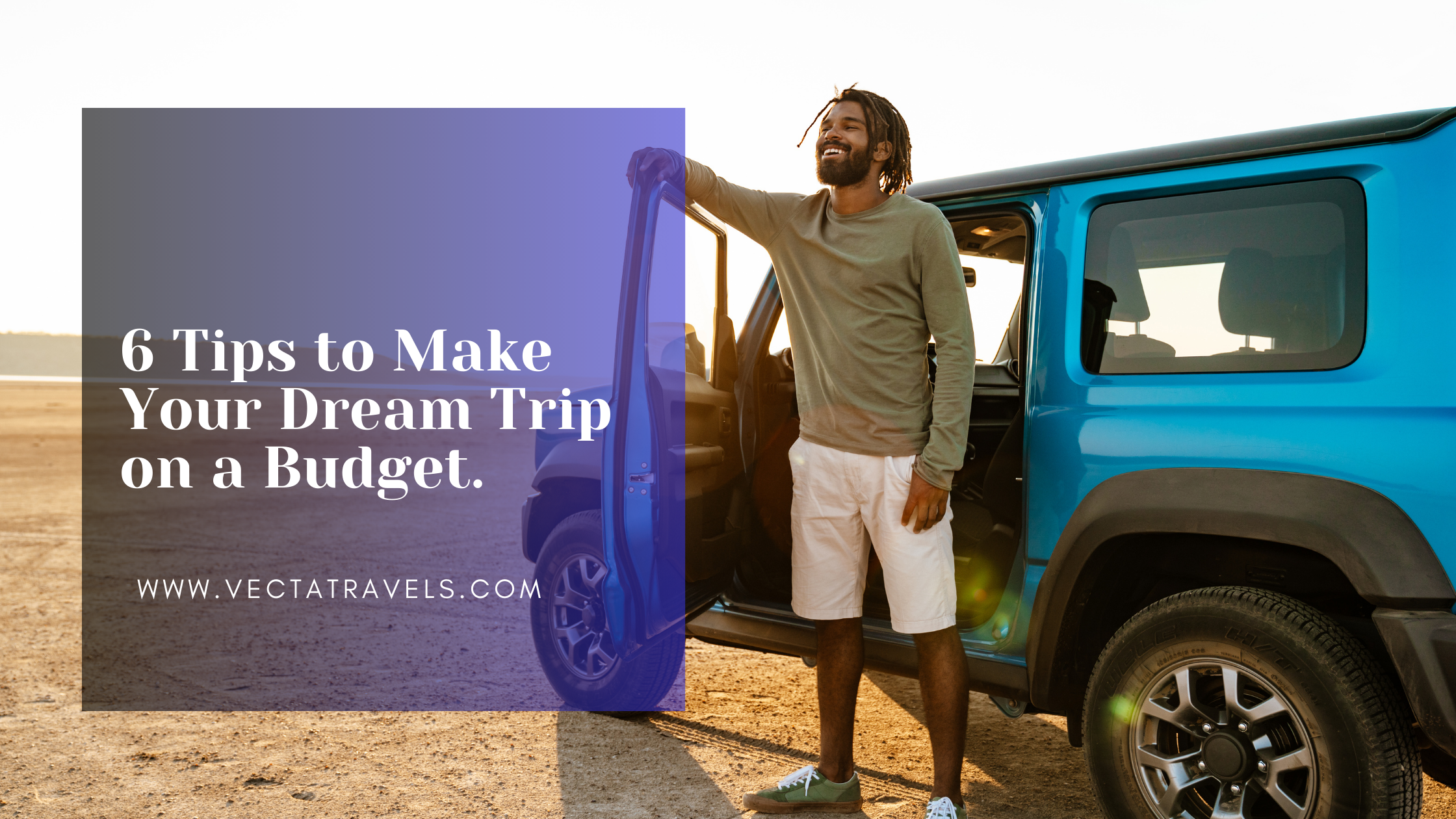 Planning a vacation, without a doubt, could be a bit stressful, but it's vital. You don't want to go on a trip and get stranded. So, you should plan.
However, while planning the vacation, you could get overwhelmed with the enormous cost of putting up a vacation plan; and maybe lose interest. But you don't have to!
Although planning a vacation could be costly, you can go on a trip within the limit of your budget and still have much fun! That's why this blog post on how to plan a vacation on a budget is crucial.
RELATED: TRAVELING IN 2023: WHAT TO KNOW
Here are 6 Tips to Make Your Dream Trip on a Budget;
Decide on your budget
When planning a vacation on a budget, you begin by deciding on the budget for the trip; the amount of money you can afford or are willing to spend on the vacation. Before you pick a location, buy tickets or book hotels, and so on, you should first figure out the budget. You don't want to purchase tickets or book a lounge and later discover that you have little to nothing to finance your needs and meal costs. That could make you resort to getting a loan to finance the vacation, which is not very much advisable! When you get into debt to go on a vacation, you will find yourself going on the trip with worries because you will have to think of a way to settle the debt after the trip. That could end up making you stressed out during the vacation instead of its real intention of making you cool off and relax. So, debt is a NO; you should know the amount you have on the ground and make plans within that limit.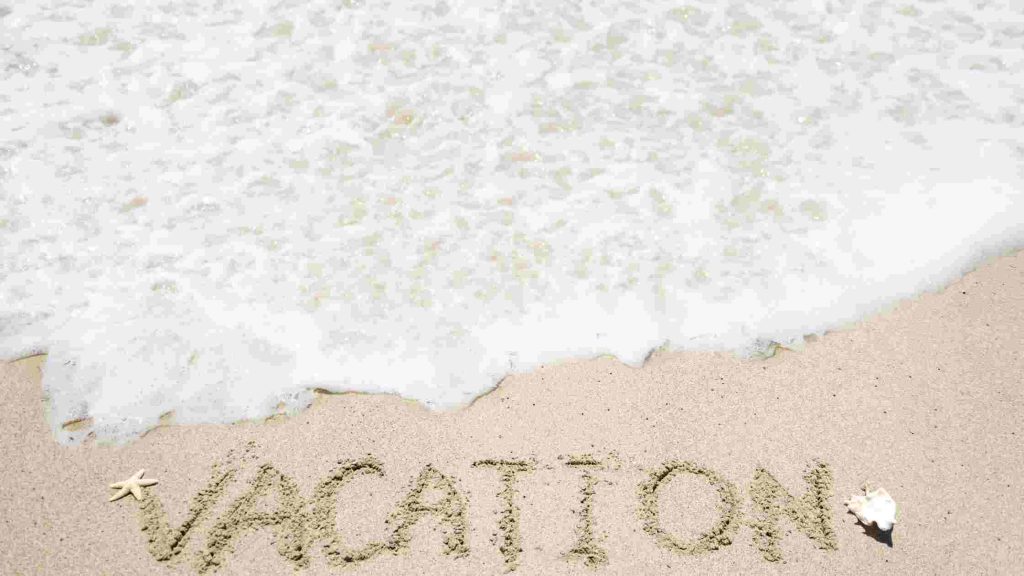 Figure out your vacation goals and where to go
Having figured out the budget, the next thing is to decide where to go. There are places you can go to that are expensive, while there are also places that are cheap for vacation, and you will get as much fun. However, your vacation goal will determine where you go. For instance, if your vacation goal is relaxation, you don't want to stress yourself going from one place to another; a place like an island in a tropical region with a beach will be impeccable! If peradventure your vacation goal is adventuring, places like the South Island in New Zealand, where you can enjoy mountain biking, and Switzerland, where you get to ski along the 'Alps' will do just fine. So, figure out your vacation goal, some of which could be learning, relaxation, adventuring, or shopping and decide on a place that satisfies that goal within your budget limit, but don't be too picky.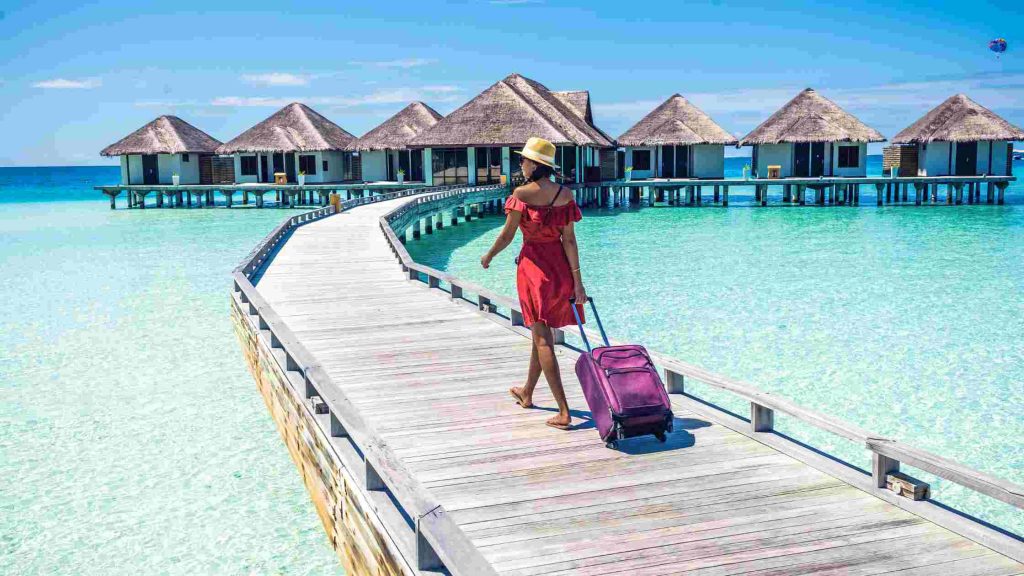 Pick a time to go
After you have decided where to go, the next thing is to decide when to go. There are times when things get expensive, and there are times when things are less expensive. In the same vein, there are times when certain events occur in some places and vice versa. So, you have to decide when to go for that vacation. For instance, if you want to attend King's Day in the Netherlands, you must plan your vacation around late April to ensure you are there on the 27th of April. Also, for every travel destination, there are three seasons:
There's the peak season when businesses get busy, and things are costly.
The off-season when businesses are less busy, and things get less costly.
The shoulder season when businesses get even less busy, and prices tend to become lower. Decide on the season that suits you best, but you might want to consider going during the shoulder season when you could avoid those crowds and high prices.
Decide on accommodations and airlines
The next step is to decide on the lodge and airline that suit your budget and destination. There are luxurious resorts and hotels you can stay in. There are even hostels where you share a room with someone and cheap hostels where you stay alone but not as cheap as the former. Decide on which suits you and your budget best. Also, you must decide on the airline to use if going to a foreign country. Airlines tend to be cheaper during the shoulder season. You can use the website – vectatravels.com – to search for cheap and favourable flights.
RELATED: Travel Tips For Exploring A New City
Create an itinerary

Having concluded on the airlines and accommodation, you can now prepare an itinerary of the activities you intend to do during your vacation and the day for each one, i.e. the landmarks you want to see or the attractions you want to explore. Don't forget to consider the cost of some of these activities before deciding on them.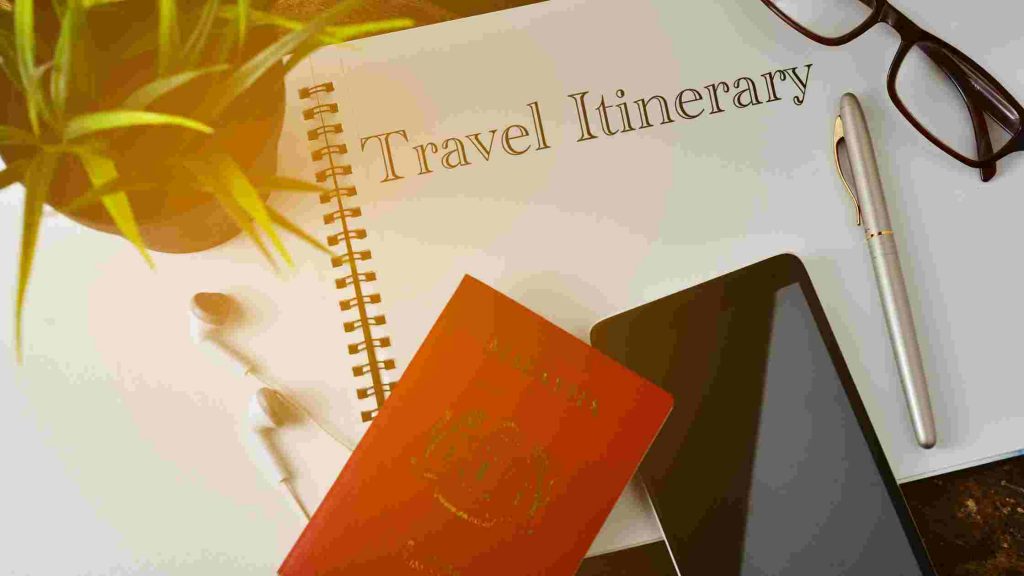 Plan a packing list
Having put all necessary plans in place, you can create a 'packing' list of the things you intend to take on the vacation. A packing list will help you know the things left out and those you should get before the departure date.
During the euphoria of making all these plans, don't forget to keep a certain amount aside for your feeding and transport during the vacation.
With these plans, you will enjoy a memorable vacation without exhausting your savings!