Quarantine – whether enhanced, much enhanced or just at a community level – and lockdown, are the most popular updates about Coronavirus (COVID-19) in the media, today.
Given the global effort to contain and, possibly eliminate, the novel Coronavirus, it is best to avoid going abroad unless it's necessary. Most countries are restricting people from countries already affected by Coronavirus but the nature of their respective regulations varies.
The Nigerian Government shut its airport to international flights on 23rd of March and has since locked down its main cities (Lagos and Abuja) as well as Ogun states (border state to Lagos) for an initial fortnight. The big ban – as a result of COVID-19 – does not cover emergency and necessary flights like repatriation, stopovers, well, we'll boil the multifaceted aspects of flights considered essential down, soon.
Here is an overview of entry restrictions sanctioned by African countries in the event of necessitated travel needs. We shall keep updating this post as we pick up and validate new information, although, there could be timing delay of up to several days.
Wednesday, 1st April 2020
What's Considered an Essential Flight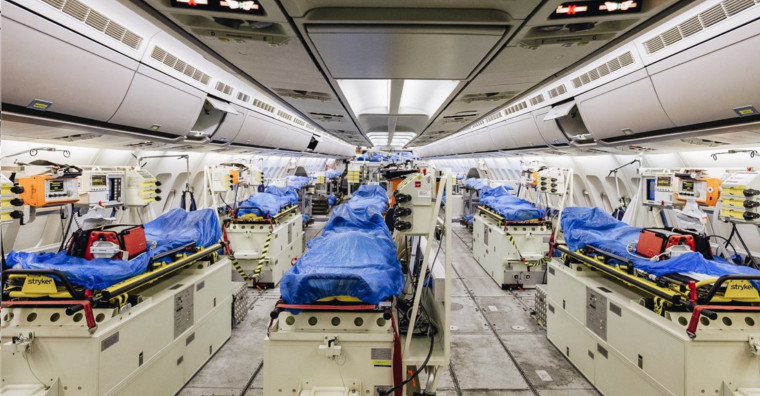 What one country consider to be essential travel may be different elsewhere. Be guided accordingly. Be that as it may, transit (not inside the airport) through most African countries are possible under their new rules. An official request for landing approval is required. Send to the Honourable Minister of Aviation in events of Nigeria's locked airports.
RELATED: What to Do If You Notice Symptoms Of Coronavirus
Distressed aircraft, MedEvacs and flights conveying humanitarian aids are, of course, in this category. The Nigerian Civil Aviation also allows technical stop, where passengers do not disembark, cargo flights and other safety-related operations. The International Air Transport Association (IATA) covers government measures related to Coronavirus in this robust resource.
When does transiting a listed 'prohibited' country count as having 'been there'?
Also, it depends on the country. Did you get a passport stamp or clear custom area in whatever manner? You were there, if yes. So long as your answer to the question is no, there is no evidence you were in a listed 'prohibited' country. It's considered you remained airside.
Any African airline still operating intercontinental flights?
Many airlines have suspended flights. Ethiopian Airlines are one of the last carriers still operating intercontinental flights. The company has, despite criticism, continued operations (including flights to COVID-19's emerging epicentre, Europe, and, even China).
Did You Know? The distribution of Jack Ma's largess (100,000 masks, 20,000 test kits and 1,000 medical protective suits) to every African country was made possible by Ethiopian Airlines and its strong network.
The airline has continued to implement recommendations of the World Health Organisation (WHO). It also updates its flyers of any flight adjustment. In a nutshell, the top factor stopping Ethiopian Airlines from flying would be a restriction imposed on your travel itinerary.
Does Nigeria have any entry or exit restriction?
Yes! The Nigerian Government slammed all restrictions on international flights in closing its airports until 23rd April 2020.
Airlines passed for landing must submit passenger manifest to Port Health Authorities before arriving in the country. Returning Nigerians (as well as their spouses and children) and permanent residents are required to self-isolate for 14 days from their arrival.
There's been a total of 184 confirmed cases of Coronavirus in the most populous African nation and two deaths (as at the time of publication). Most of these cases have been returning nationals or international travellers and their contacts. Contact tracing and quarantine are amongst many efforts currently carried out by health agencies to stop COVID-19 spread at a community level.
Entry restrictions for Angola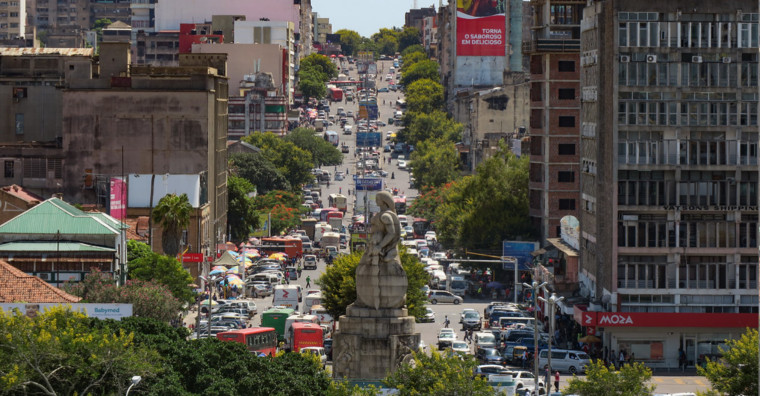 You are not allowed to enter Angola if you've been in China (People's Rep.), France, Iran, Italy, Korea (Rep.), Portugal, Nigeria or Spain (basically, countries with records of Coronavirus). It also applies to contacts of any person infected by COVID-19.
All returning residents, who have been in its forbidden list of countries, will be subjected to a mandatory quarantine period of 14 days upon their arrival. Consignments must pass through the Sanitary Control and well documented.
There's been a restriction of movement throughout the Portuguese colony since 27th March through 11th April 2020. The Angolan Government halted international flights on 20th March. It has also placed domestic flights on hold.
Can I fly into the Republic of Benin?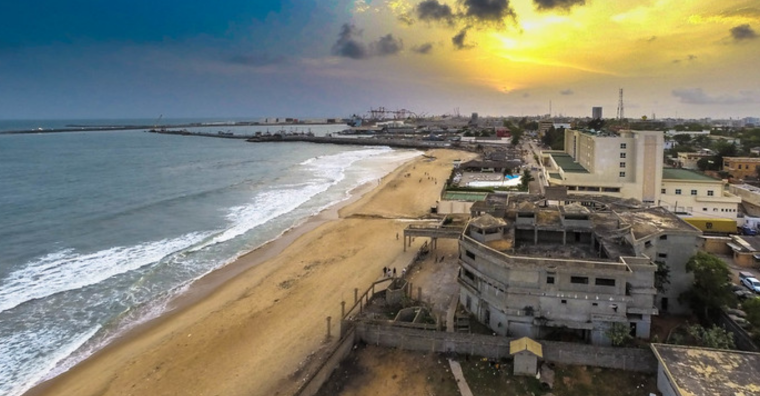 All passengers arriving Cotonou Cadjehoun International Airport must pass through an obligatory 14-day quarantine in allocated hotels. Foreigners foot their quarantine bill.
Benin has restricted entry visas since 19th March. Her authorities have kept close ties with neighbouring borders and managed the very 'necessary' travel cases accordingly.
Any commercial flight into Botswana?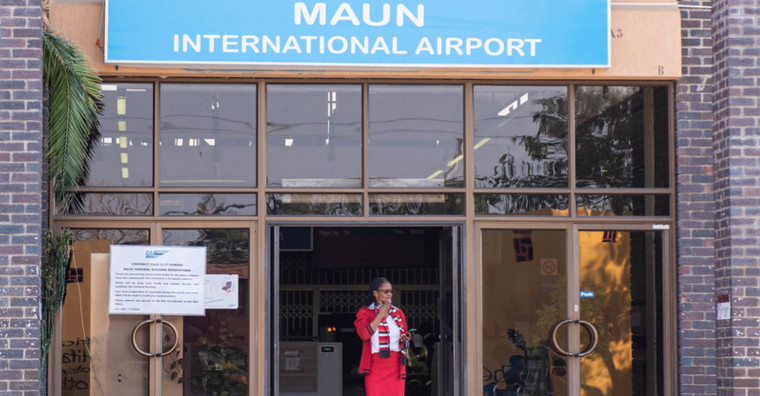 There are currently no commercial flight entry or exit from Botswana. Austria, Belgium, China (People's Rep.), Denmark, France, Germany, India, Iran, Italy, Japan, Korea (Rep.), Netherlands, Norway, Spain, Sweden, Switzerland, USA and United Kingdom are currently among her list of banned travellers (aside from returning citizens and residents). Returning residents stop in a government-provided quarantine for a mandatory 14-day period. The country has also halted its visa-on-arrival policy and invalidated visas issued to citizens of its prohibited list.
DISCOVER: Books to Read Before My Flight to Lagos
Bostwana begins an initial 28-day lockdown at midnight 2nd April 2020. President Mokgweetsi Masisi has, since last week, declared a public health emergency following her first Coronavirus-related death.
Which airports are closed in Burkina Faso?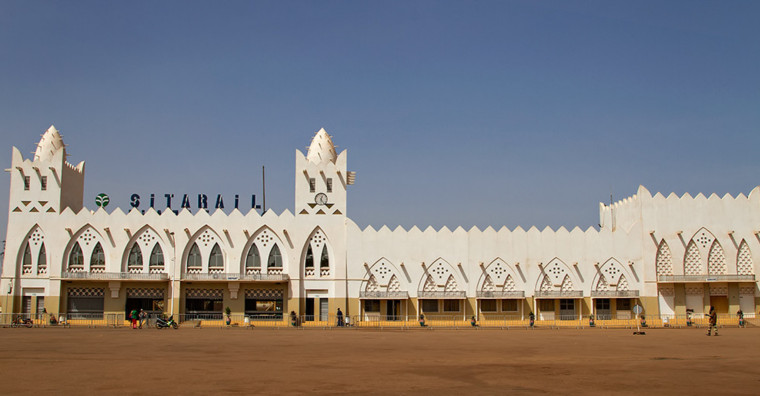 Burkina Faso's Ouagadougou International Airport and Bobo-Dioulasso Airport were closed to international flights for 14 days on 21st March. The west-African nation also began a dusk-till-dawn curfew same day.
Schools are closed as the affected cities of Ouagadougou, Bobo Dioulasso, Boromo, Dédougou, Houndé, Banfora, Manga and Zorgho are also closed to entries and exits.
How can I travel to Cameroon?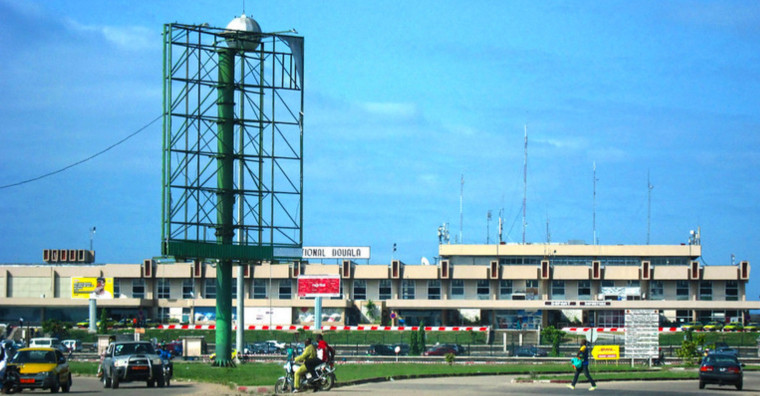 Cameroon has, since 18th March, shut its land, sea and air borders and suspended visas.
Those arriving Cameroon from COVID-19-stricken countries must self-isolate for 14 days. You must present to authorities the outcome of your Coronavirus test when applying for entry visas to Cameroon.
Are there known cases of coronavirus in Comoros?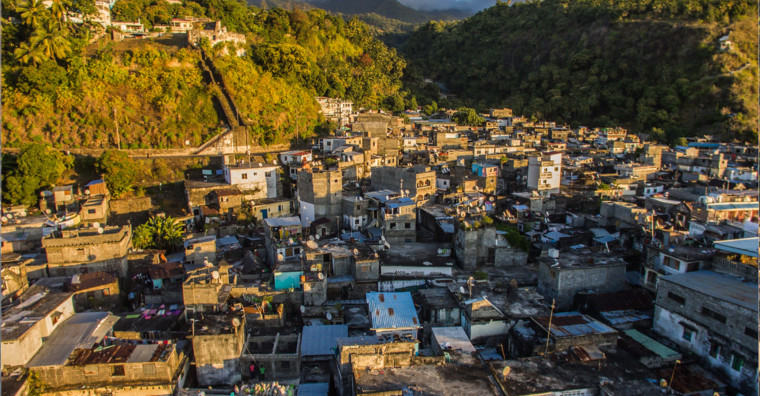 There are currently no known cases of Coronavirus in Comoros. Authorities are keen on forestalling possible occurrence regardless. She's shut down schools, banned social functions like wedding ceremonies, political gatherings and observances till further notice.
All international flights into and out of Comoros were suspended indefinitely on 23rd March. It's also closed its ports to movement from affected nations.
Trump May Be Right, Anyway: It was okay to name Ebola with the name of a river in Congo but wrong to name Coronavirus Chinese Virus, ehn?
Congo-Kinshasa tackles "Chinese Virus"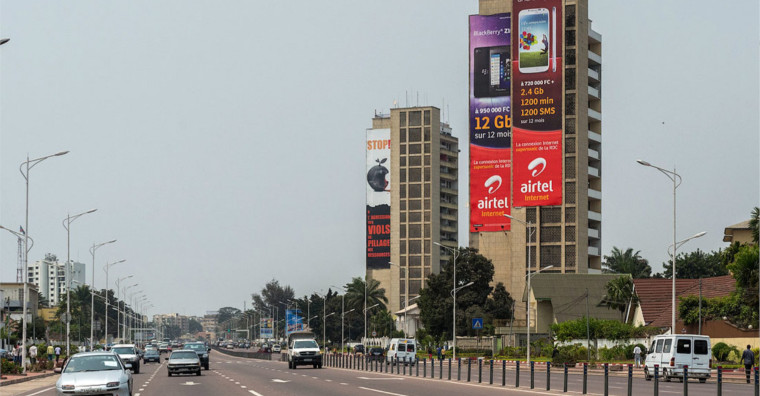 Its battered health system already has Aids and Ebola virus to fight. Republic of Congo authorities aren't taking chances with Coronavirus, which reportedly claimed the life of a US Embassy staffer in Kinshasha.
They've closed all points of entry (land, air and maritime borders), excluding Cargo flights. Travellers who've been in designated high-risk areas head straight in mandatory quarantine. These countries include China, Italy, France, South Korea and Iran (we'll update as we get new confirmations).
Abidjan quarantined as Cote d'Ivoire limit spread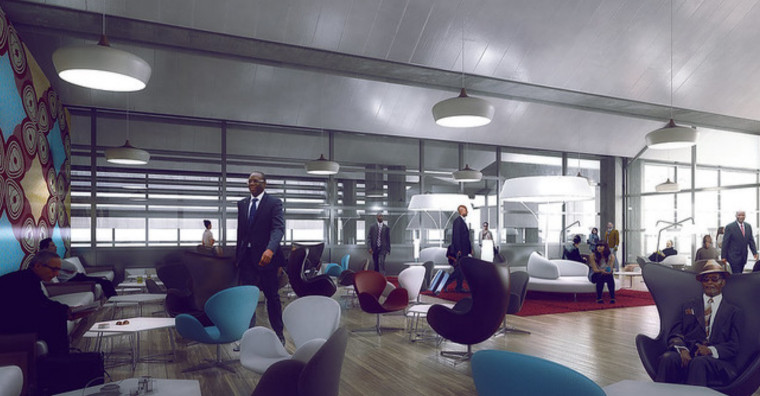 Côte d'Ivoire was the eighth sub-Saharan Africa country to confirm COVID-19 cases. The West African nation has suspended incoming and outgoing flights until further notice, aside from humanitarian and security purposes.
Abidjan – including the district of Dabou, Azaguie, Bingerville, Grand-Bassam, Bonoua, Assinie and up to PK30 on the Abidjan-Yamoussoukro motorway – are currently on lockdown until April 15th. It's also introduced a nationwide dusk-till-dawn curfew among several measures to limit the spread of the virus.
Few COVID-19 cases in Djibouti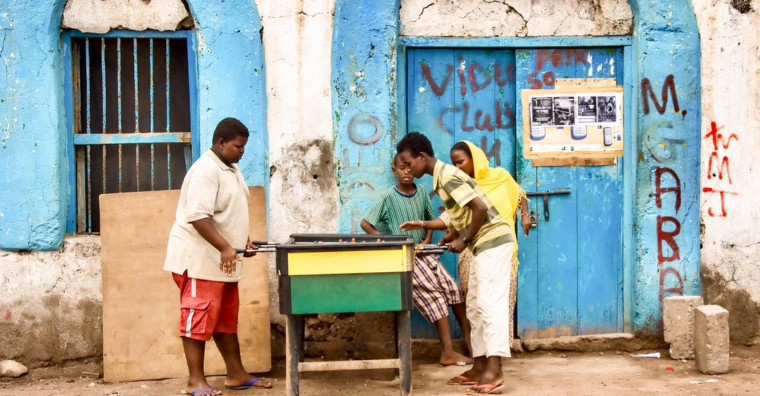 There are few (31 as at the time of publication) confirmed cases of Coronavirus in Djibouti yet authorities are responding with precautionary measures. She's suspended all international commercial passenger flights since 18th March and established isolation and recovery centres.
Passengers arriving the Djibouti-Ambouli International Airport will have their temperature measured and travel history mapped to identify previous visits to affected areas. Those with symptoms are isolated and then moved to the recovery centre if positive.
Thursday, 2nd April 2020
Egypt dynamic with COVID-19 response
Egypt has taken drastic measures to contain COVID-19 cases, which has risen steadily to 779, including 52 deaths (so far the most in the continent).
International flights to Egypt are suspended, excluding essential flights. Airlines must seek pre-authorization from the Egyptian Civil Aviation Authority before arrival.
Visitors, who test positive for Coronavirus, face an obligatory quarantine in a government isolation hospital, possibly in a remote location. They'll be denied any form of access to family members.
Current restrictions include an overnight curfew. Others are a ban on public gatherings, cafes, bars, clubs, malls, hotels, public transport, public places and tourist locations, as well as suspension of schools and universities.
Active scheduled flights in, over and out of Ethiopia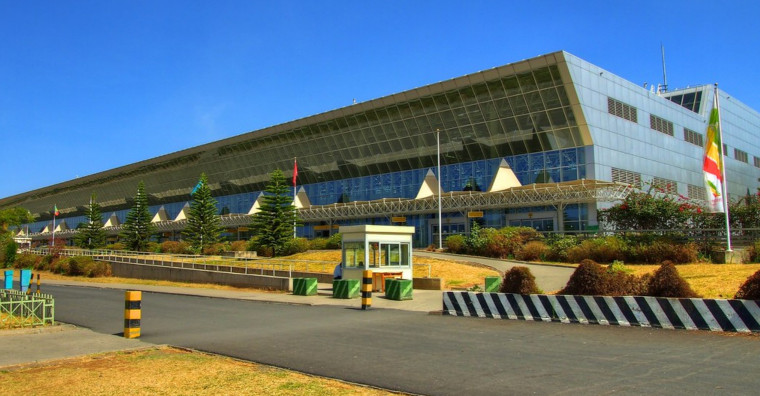 The Ethiopian Government have closed its land borders and established additional screening measures at the Addis Ababa Bole International Airport (and its other international airfields). All arrivals are placed in a mandatory quarantine at the Ethiopian Skylight Hotel for two weeks at their own expense. You may need to prove you can foot the two-week hotel quarantine bill before boarding your flight.
RELATED: How Travel Concierge Services Work, A Useful Guide
Authorities have unveiled a suite of digital health information tools to enhance surveillance, monitoring and tracking of coronavirus. International visitors can fill out the passenger forms here. Screening at the airport may include temperature checks and assessment of travel history. Other measures include suspension of schools, bars and nightclubs and banning large gatherings.
Travellers transiting through the East African country, are spared from the mandatory quarantine. You should ensure your itinerary does not require anything beyond 48 hours transit through Addis Ababa. You'll be taken to a designated hotel for the duration of your layover if in possession of a transit visa.
Friday, 3rd April 2020
Signs of Community Transmission in Nigeria
Nigeria confirmed ten new COVID-19 cases on Thursday, as the Health Minister Dr Osagie Ehanire warns community transmission is on the ascendancy.

The West African nation had earlier shut down its major cities to forestall the spread of the virus. The Nigeria Centre for Disease Control (NCDC) has never made secret the need for stringent measures for stopping the virus from spreading from person to person.
The readiness of the affected cities for a straight fortnight in quarantine is quite questionable, as security agencies continue to checkmate flouting of the new rule (with a somewhat dubious approach). Talk of a nation where many families depend on a daily income to survive and much more fear they'll never feel the impact of the Federal Government Intervention fund. The fear of dying from hunger continues to fuel people's disregard for a stay-at-home policy.
Calls for NCDC to review its case definition, on the other hand, has been on the rise. Nigerians clamour for wider testing beyond just people showing symptoms bad enough to seek hospital care. These calls must have fallen on deaf ears, as the nation, yet, solicits for more ventilators to tackle the global pandemic. Nigeria keeps making efforts to expand the number of laboratories carrying out the COVID-19 tests. Are they counting people who tested positive but were asymptomatic? We'll never know – at least not at this moment.
We know people who can get tested, for sure:
Anyone with a travel history outside Nigeria, who presents with a fever, cough or breathing difficulties within 14 days of arrival
Anyone who has symptoms and is a contact with a confirmed case
Anyone with fever and either cough, difficulty breathing or shortness of breath in an area of high COVID-19 prevalence in Nigeria with no other explanation
Fear of the Pangol
Gabonese bushmeat sellers have started hiding their Pangolins following hypothesis by Chinese researchers suspecting the small, scaly mammals behind boar legs and porcupine carcasses of transmitting the novel coronavirus to humans.

More on France 24.
Gabon halts tourist visas to the most infected areas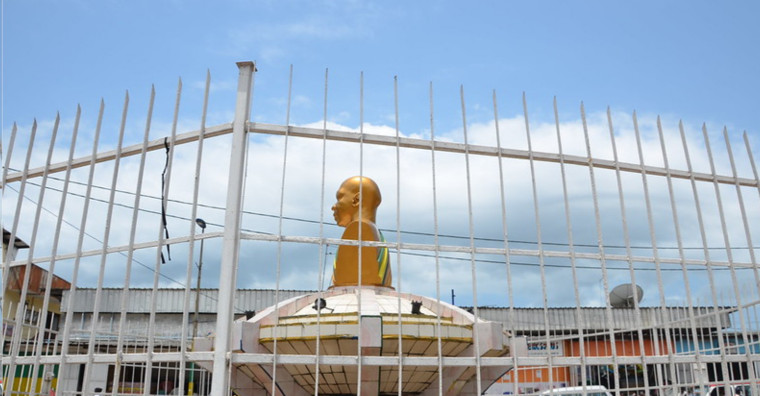 Away from the decreasing demand for the endangered pangolin meat/scales in Gabon, authorities announced the suspension of all international flights until further notice last month.
Granting of tourist visas to travellers from the most-infected areas is currently suspended. Places in the "European Union, China, South Korea and the United States," according to a Gabonese government statement in March. Passengers, who've been there in the last 14 days, cannot enter Gabon. It's also shut all its borders, indefinitely.
DISCOVER: How to Apply for Schengen Visa in Nigeria
With the heat of this global-pandemic, who could ever think there are places in the continent yet to contact the new virus?
There are few places but are they on your bucket list when this is finally over?
Sao Tome and Principe
Lesotho
Ghana's Greater Accra region worst hit
Ghana Cases Distribution by Regions
– Greater Accra Region – 183
– Eastern Region – 1
– Ashanti Region – 9
– Northern Region – 10
– Upper West Region – 1 (as of Friday, 3rd April)
A breakdown of the coronavirus situation in Ghana shows the Greater Accra region has the most cases, according to the Ghana Health Service (GHS).
The Government of Ghana announced a restraint of movement in Greater Accra and Greater Kumasi on 27th March. The restriction charged people to stay indoors, aside from going out for essentials like such as food, medicine or water. Inter-city journey – except for providers of inherent needs – was also forbidden.
The West-African country closed its borders on 23rd March, seeing to the suspension of all international flights into and out of Ghana.
RELATED: Top Five Things to do in Accra
Kenya disinfects airports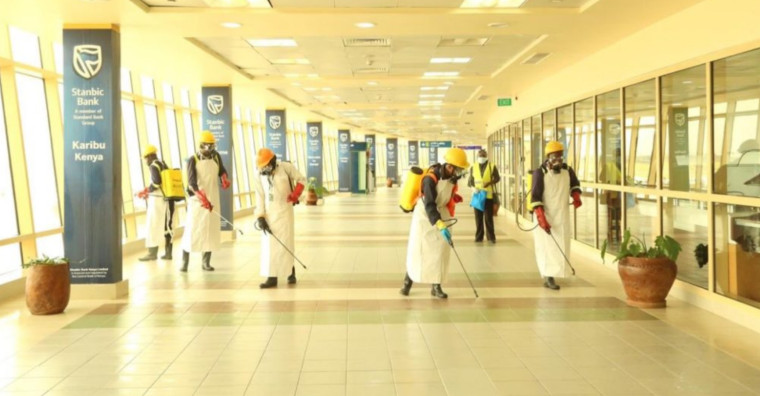 The Kenyan government have begun sanitising Jomo Kenyatta International Airport (JKIA) to halt the cycle of Coronavirus spread. The disinfection, which started Friday, will last for a week and cuts across its other airports.
All international flights in and out of the East-African country has been suspended, except for domestic and cargo flights. Travellers, who arrived in Kenya between 22nd and 25th March have had to pay for a mandatory quarantine in government-designated facilities. The government had also announced mass testing for persons who arrived in the country in the last two weeks of March. She's ordered all visitors in March to self-quarantine for 14 days.
The Kenya-Uganda border has, long, been shut, with many more expected to follow. There's a dusk-to-dawn curfew in Kenya, already.
Google data shows a relative drop in movement around Nigerian Cities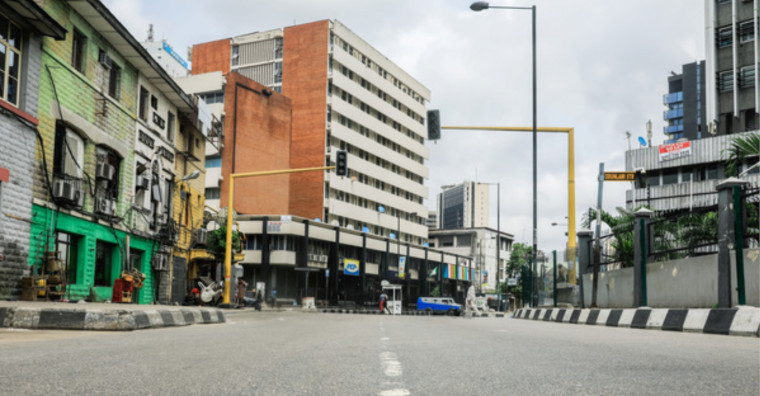 If you still disregard the relevance of Lagos and Abuja to Nigeria, please see Google Community Mobility Reports.
Interstate travels within Nigeria has been impeded of late, following decisions to close border movement among neighbouring states. With the current lockdown of the two major cities and Ogun State in mind, the new 'mobility report' data released by Google on Thursday shows a near-steep decline in visits and time spent at different places around the country.
Google released this data in a bid to help officials judge the effectiveness of physical distancing measures aimed at tackling the spread COVID-19. It tracks users' locations in over 130 countries.
The most-compelling evidence from the report are data for retail and recreation centres (39% drop) and public transport hubs (34% decrease). Mobility trend for workplaces (a slight 11% shrinkage) isn't surprising, considering most private institutions and offices across the other 35 states are, besides, up for business.
Monday, 6th April 2020
Dusk till dawn curfew in Madagascar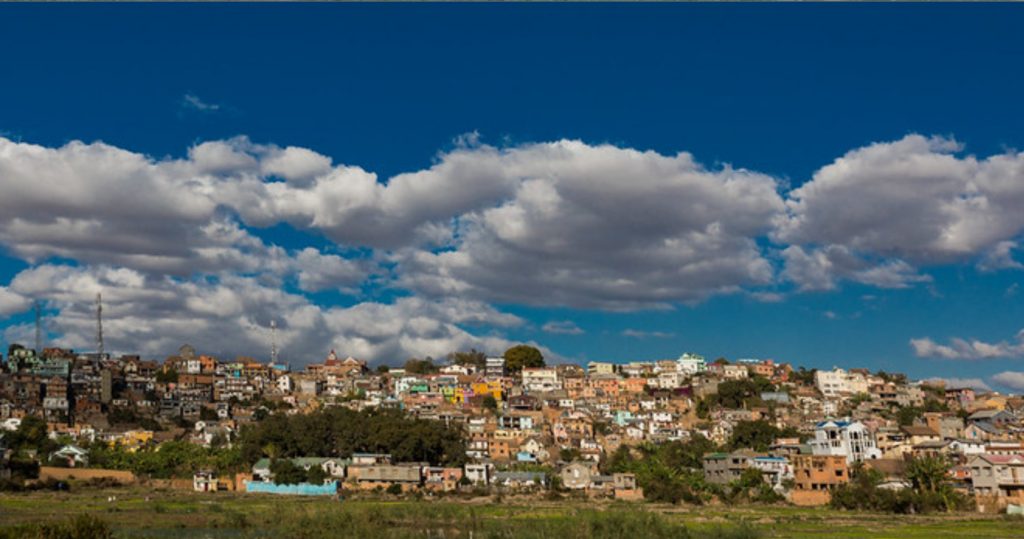 The government of Madagascar has enacted different measures to curb the spread of COVID-19, following confirmation of the first sets of cases on 20th March. Among those measures are the suspension of all international and domestic flights for an initial period of 30 days.
All the people who arrived in the country within the 14 days before 19 March must undergo mandatory medical tests for Coronavirus. Madagascar port stopped taking cruise ships since March 15th. Schools and universities, administrative offices, churches, event spaces, bars and restaurants are all closed. It has suspended public transportation, and there are sanitary checkpoints at different points of entry to its major cities.
No flight between Mauritania and all other countries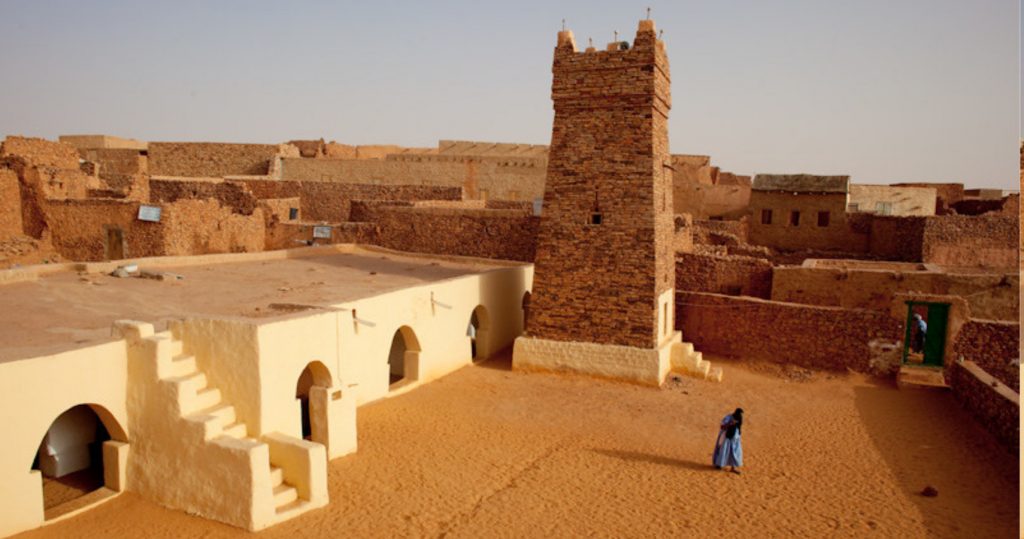 Mauritania has suspended all flights in and out of its airports and closed its land border crossings as well. There are few Coronavirus cases in the country.